Seattle Central receives $3.8 million grant to prepare underrepresented young people for tech careers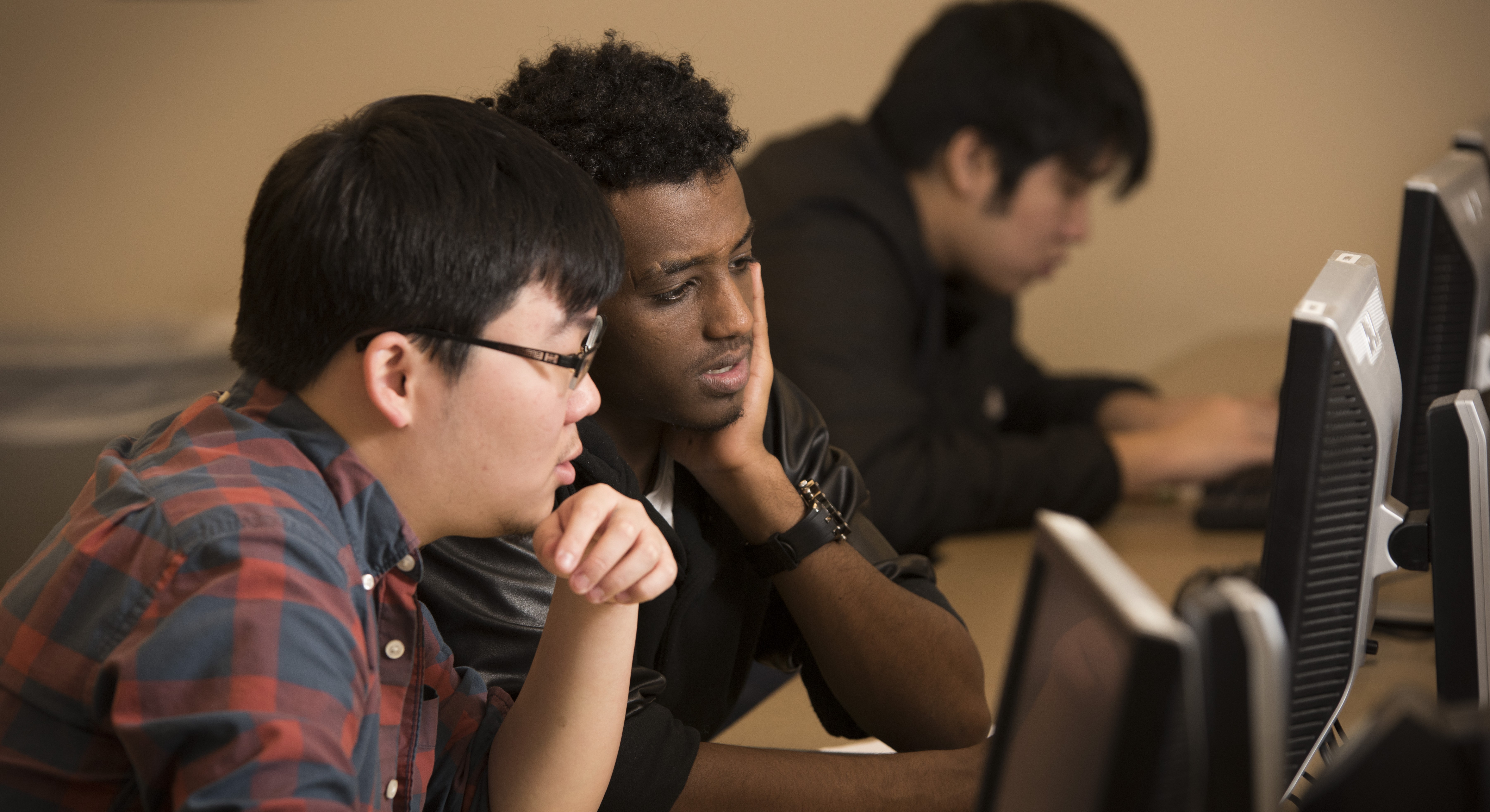 TechHire program will match employers with diverse candidates while helping students learn on the job.
Low-income and underrepresented young people in the Seattle area will have better access to career opportunities in the technology sector thanks to a $3.8 million grant from the United States Department of Labor. With these funds, Seattle Central College is leading a diverse group of partner organizations to implement a program called TechHire Seattle-King County.
A paid apprenticeship model in the local technology industry forms the centerpiece of this program, helping employers identify diverse and qualified candidates while providing opportunities for students to learn on the job. Grant partner LaunchCode, a nonprofit that works to create economic opportunities for aspiring developers and a pioneer of this model, will connect students with training programs in coding. Seattle Central will introduce students to coding through its highly-regarded IT programs, along with other partner organizations such as Unloop, Floodgate and Ada Developer Academy.
LaunchCode will also place students with companies that can provide mentorship and additional training. Employers then have the option to hire students at the end of three- to six-month apprenticeships.
"We believe this is a win for local tech employers, who will have access to more qualified candidates to fill key positions, and a win for young people in our community, giving them opportunities to prepare for family-wage jobs that will help them build brighter futures," President Sheila Edwards Lange, Ph.D., said.
The grant will primarily target youth who are not currently in school and young adults ages 17-29 who face barriers to training and employment, including lack of education, skills and work experience. The goal is to serve 765 individuals over four years with education, training and employment, and to increase the number of women, people of color and formerly incarcerated individuals in the technology industry.
The grant, the first ever received by Seattle Central from the Department of Labor, was secured with the help of Sen. Patty Murray (D-WA), the ranking Democrat on the Senate Health, Education, Labor, and Pensions Committee, who has been a longtime advocate of apprenticeship programs. She has worked to ensure the government is training and retraining workers for high skill, high tech, high wage occupations through a range of programs.
The inaugural Coding Dojo-Seattle Central courses will teach the LAMP and Python coding languages, and will run April 1 to June 29. It will include three modules for each coding language.
LAMP:
1) Web Fundamentals and Introduction to the LAMP Stack (April 1 to 27)
2) Introduction to PHP (April 29 to May 25)
3) Advanced PHP Concepts (June 3 to 29)
Python:
1) Web Fundamentals and Introduction to Python (April 1 to 27)
2) Introduction to Python and Object Oriented Programming (April 29 to May 25)
3) Advanced Python Concepts (June 3 to 29)
Those who are interested in participating in this program can learn more online:  https://www.launchcode.org/communities/seattle.