Seattle Central kicks off 50th anniversary with celebration of social impact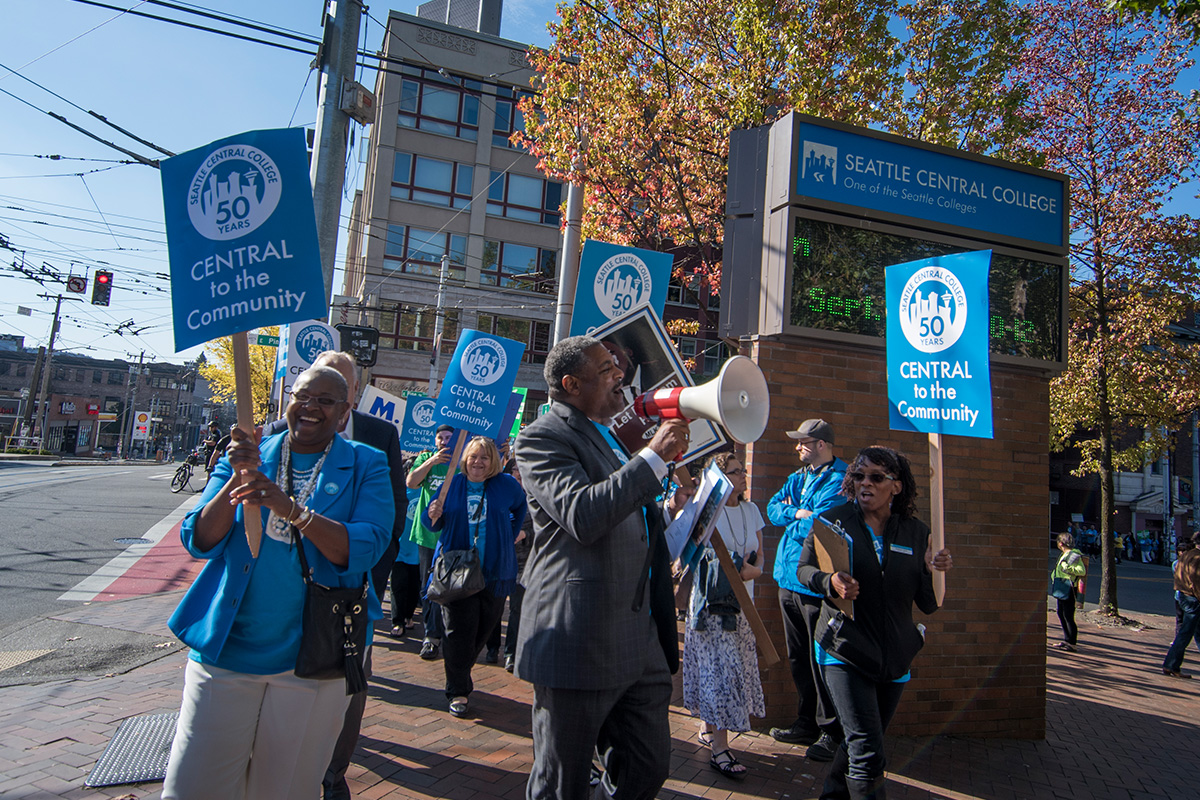 Last week, past and present employees, students, and alumni gathered with the community to commemorate the college's commitment to social movements over the past five decades.  Read more, see photos or watch a video recap of the event.
During the past 50 years, Seattle Central College's Capitol Hill campus has been the meeting point for many of our region's most impactful social demonstrations. To pay tribute to  this unique history, the college began its year-long 50th anniversary celebration with a community march that drew hundreds of people.
As part of the festivities, Seattle Central President Sheila Edwards Lange, Ph.D., reaffirmed the college's commitment to advancing social progress and "reopened" the college for the next 50 years.
"We must continue to be a catalyst of opportunity for those in our community who need it most," Edwards Lange said at the reopening ceremony.
Mayor Ed Murray also proclaimed Sept. 22, 2016, as "Seattle Central College Day." The director of Seattle's Department of Education and Early Learning, Dwane Chappelle, read the proclamation at the ceremony on the mayor's behalf.
The march concluded with a community celebration on the South Plaza featuring five stations highlighting the college's connection to social movements during each of the last five decades. The event drew many with connections to the college, including current and former administrators and faculty, and members of the community, who shared their stories of Seattle Central's impact on their lives through interactive activities such as a post-it board and a video booth.
Did you miss the celebration? Check out more photos below of our kick-off event and media coverage. Also join us for more 50th anniversary events throughout the year.