Seattle Central gets out the vote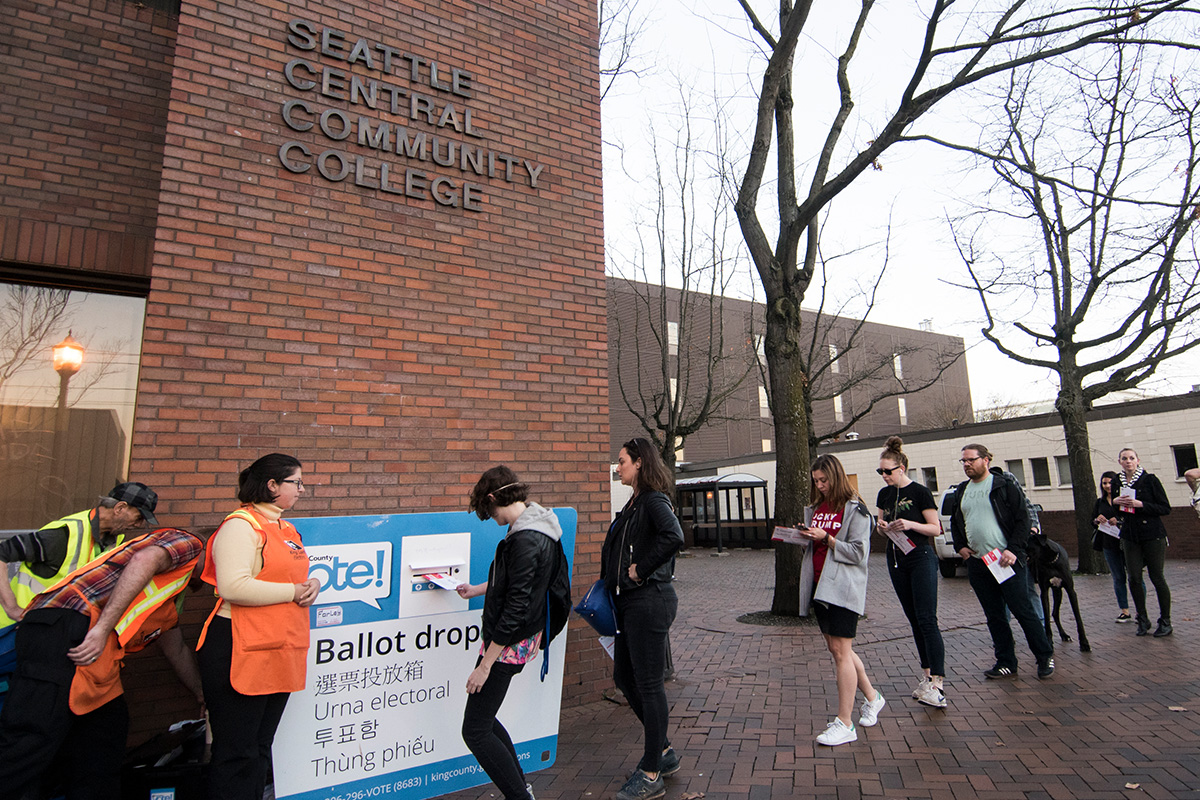 The campus community is getting ready for election season with the installation of a new ballot box and a series of election-focused events. 
As the nation gears up for elections on Nov. 8, Seattle Central students, staff and the surrounding community can more easily cast their votes thanks to new resources on campus. Last month, King County Elections installed a ballot drop box on Broadway at the Northeast corner of campus. Registered voters can drop their ballots without a stamp beginning Oct. 21.
Additionally, employees from around the college are working to encourage the campus community to "get out the vote" by hosting a series of events. Earlier this month, a voter registration event was held, and candidate and issue debates are scheduled for later this month. Details below:
Oct. 13 – 9th Congressional District and 43rd Legislative District Debates – 12 to 1 p.m. in the Broadway Performance Hall
Nov. 2 – Lunchtime discussion of ballot issues with representatives from WashingtonBus (pizza provided) – 12 to 2 p.m. in BE1110
Nov. 4 – Conversations on Social Issues presents: Velma Veloria, former Washington State representative and community activist, on why your vote counts – 12 to 1 p.m. in Library Room A
Not registered to vote? Register online by Oct. 10 or in person by Oct. 31.