Campus continues 50th anniversary celebration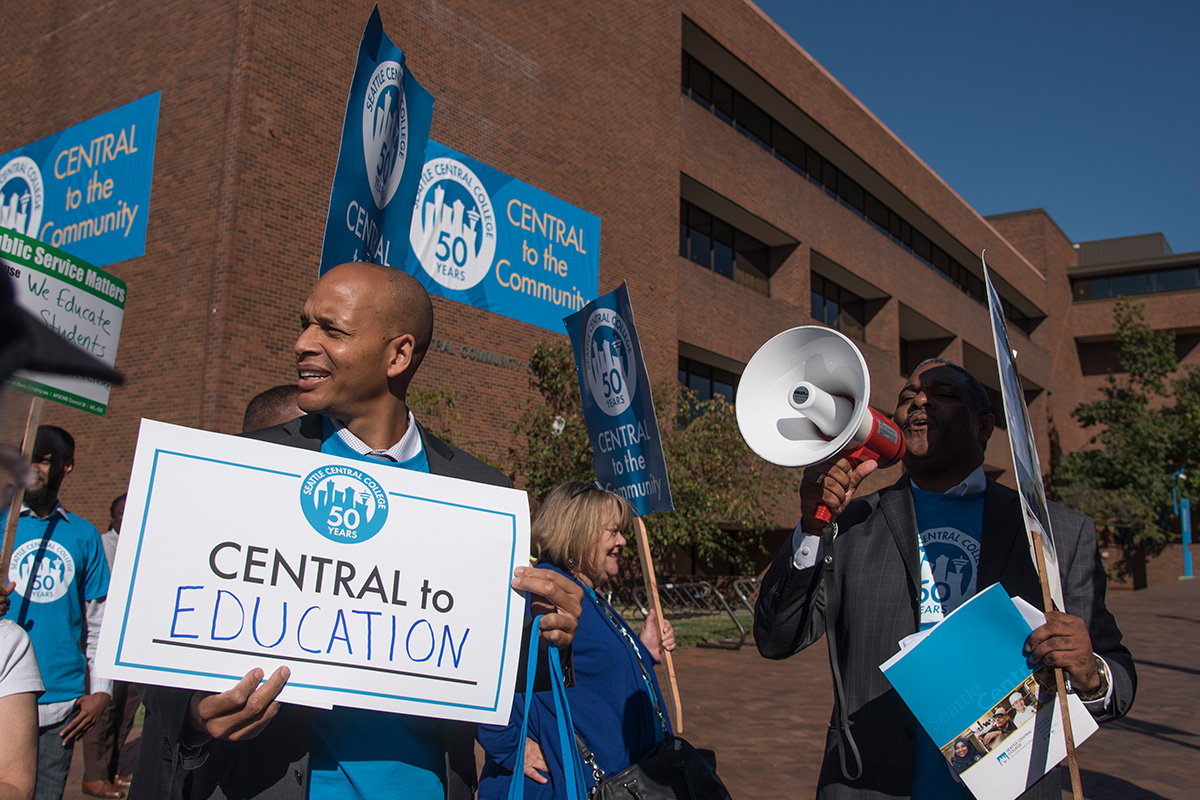 Two major events are scheduled for winter and spring quarters as part of Seattle Central's year-long effort to honor its history while looking to the future.
Seattle Central's 50th anniversary celebration continues during the last half of the academic year with two major events planned during winter and spring quarters.
The first is a professional networking and career exploration event to highlight the college's role in helping students better their lives through education and training. Titled "Central to Transformation," the event will connect current and prospective students with professionals in a variety of fields, who can provide valuable career advice and direction. It is scheduled for Wednesday, Feb. 15, from 10:30 a.m. to 2 p.m.
We need your help! Mark your calendars and encourage your students to attend this event. Also, we are working to recruit alumni and industry leaders to participate in a series of speed-networking sessions. It is a great way to support our students as they transition from college to careers. If you know of people who may be interested in donating their time, please contact Jessica Norouzi, Associate Director for the Seattle Central Foundation.
The second event, called "Central to Inspiration," will be held in June and will feature exhibitions of student work in an expo-style format. It will also include events and activities to imagine the future of Seattle Central in the next 50 years.
To learn more about Seattle Central's 50th Anniversary, visit the website.
Thank you to our 50th anniversary sponsor, Washington State Employees Credit Union (WSECU).