Office of Multicultural Services helps students succeed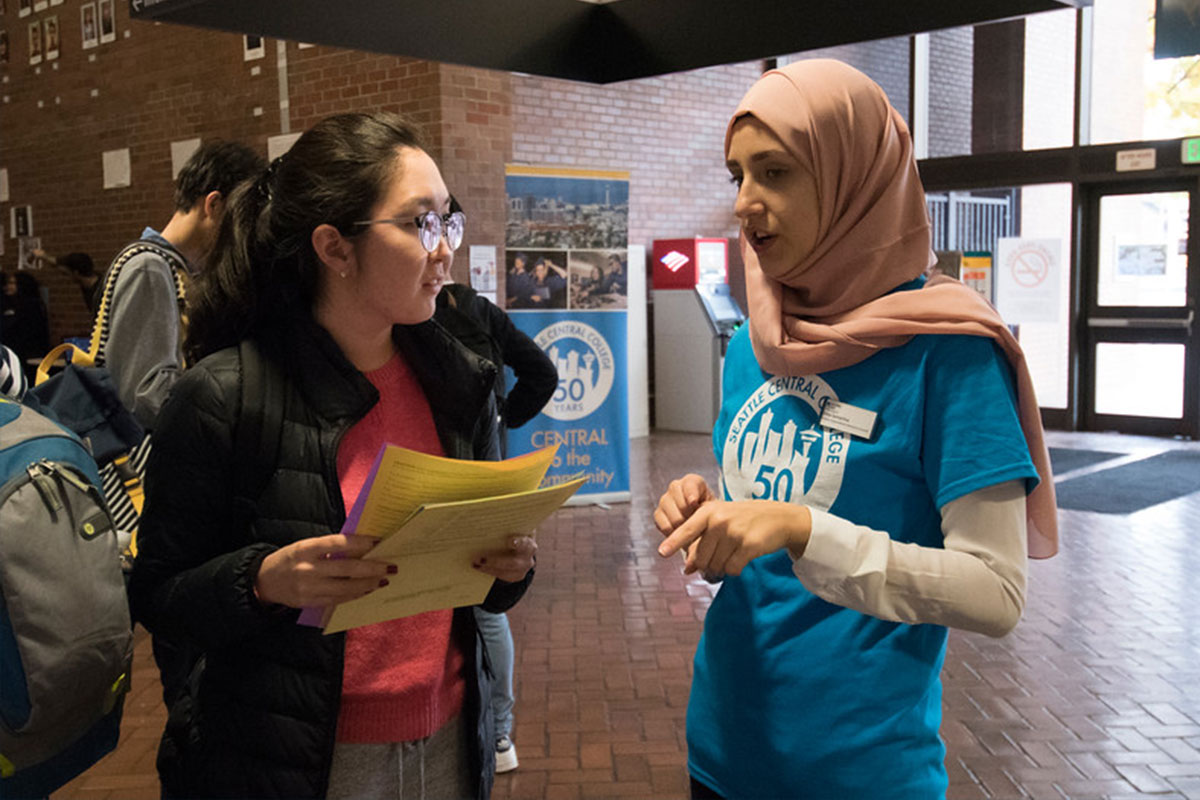 The office provides resources and opportunities for students of all backgrounds.
Seattle Central's Office of Multicultural Services (MCS) promotes programs and services, with a particular focus on equity and inclusion, for the college's diverse student body. According to MCS Assistant Director Lyall Rudenskjold, the office works to ensure that different student populations are given specific resources to achieve success. "We're not looking at equality. Everybody does not need the same," Lyall said. "We're more about equity."
While the primary goal is to help underrepresented student populations, MCS is available to all students. "When we think about culture, it is this broad spectrum. It's not just based upon race and ethnicity," Lyall said.
MCS, staffed by Lyall and student employees, continually reaches out to students representing different races, ethnicities, cultures, nationalities and more to learn what they need to be successful in school and to be more aware of cultural differences.
The office routinely works closely with a variety of campus departments, including Student Leadership, the Foundation, Career Services Student, to bring speakers, create student scholarships, organize career workshops and more. This year, MCS collaborated with TRiO to host a Macroaggressions Workshop, which educated students about this type of harmful behavior.
Next school year, MCS will work with an AmeriCorps Vista Dreamer Navigator to hold quarterly scholarship and personal statement workshops.
For information on resources that students may need, such as scholarships, housing, workshops and more, visit the Office of Multicultural Services in room BE1103 or call 206.934.4085.