New TRiO director draws from personal experience to lead student support program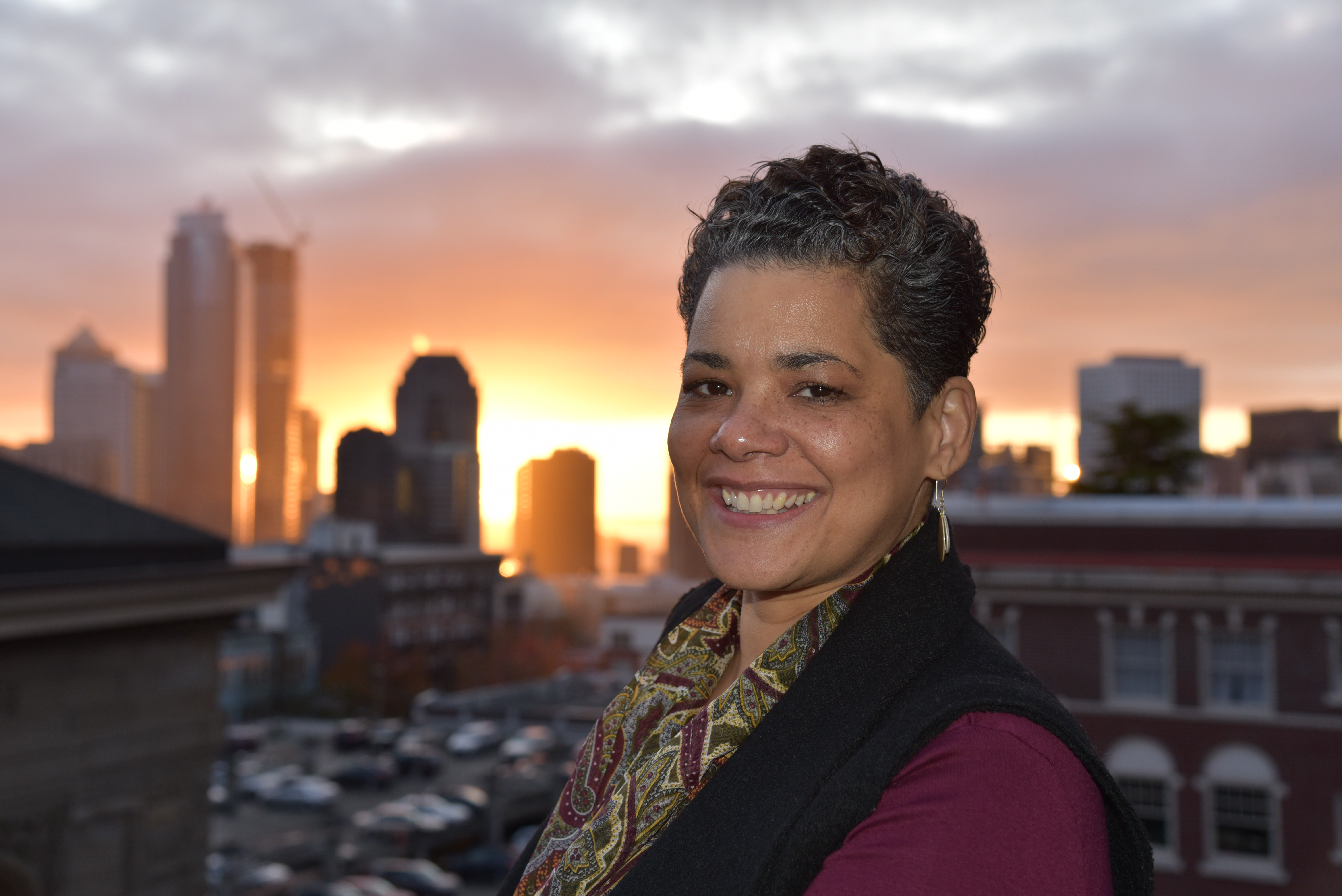 Sarah Lewis is the youngest of 10 siblings, and a proud first-generation college graduate. She first learned the value of community colleges from her father, who earned his GED later in life thanks to the support he received at Mt. Hood Community College in Oregon.
Those early experiences, and her own work in secondary and postsecondary education, have shaped her approach as the new director of TRiO Student Support Services (SSS) program at Seattle Central College. The program serves first generation college students, low-income students, and students with disabilities.
"I know the struggles that first generation college students face, personally," Sarah said.
Sarah has been at the helm of TRiO since Sept. 16. She came to us from Houston, where she was an advisor at Houston Community College from 2012 to 2019. 
Sarah is a graduate Portland State University, where she earned a B.S. in psychology and a master's degree postsecondary administration and adult education. She has a second master's degree in clinical mental health counseling from the University of St. Thomas.
She is originally from Portland, coming to Seattle in 2000 to work as the senior lead resident advisor at The Northwest School. She would go on to work in the TRiO - Upward Bound program at North Seattle College, the YMCA, and as program specialist and acting director of the Opportunity Grant Program at Edmonds Community College, before moving to Texas.
Sarah enjoyed her time in that state. But she realized she missed the seasons and the more progressive culture of the Northwest, so when the opportunity arose to come to Seattle, she jumped on it.
 "I really love that Seattle Central has so many support services for students. That's what helps students here to be successful," she said. "I wanted to be part of that again." 
Sarah is impressed with the commitment of Seattle Central's staff and faculty and the student-centered approach of the TRiO – SSS program. They share the same passion that she has for helping students achieve their goals. She seeks to collaborate with other departments, programs and faculty in the best interests of TRiO students.
"The TRiO advisors/counselors and staff are what make this program so successful," she said. "I see us working together in making decisions, and improving the program and delivering quality services to meet our grant requirements, but most importantly to meet the needs of our students."