Senator Murray staffer visits campus to see VetCorps program in action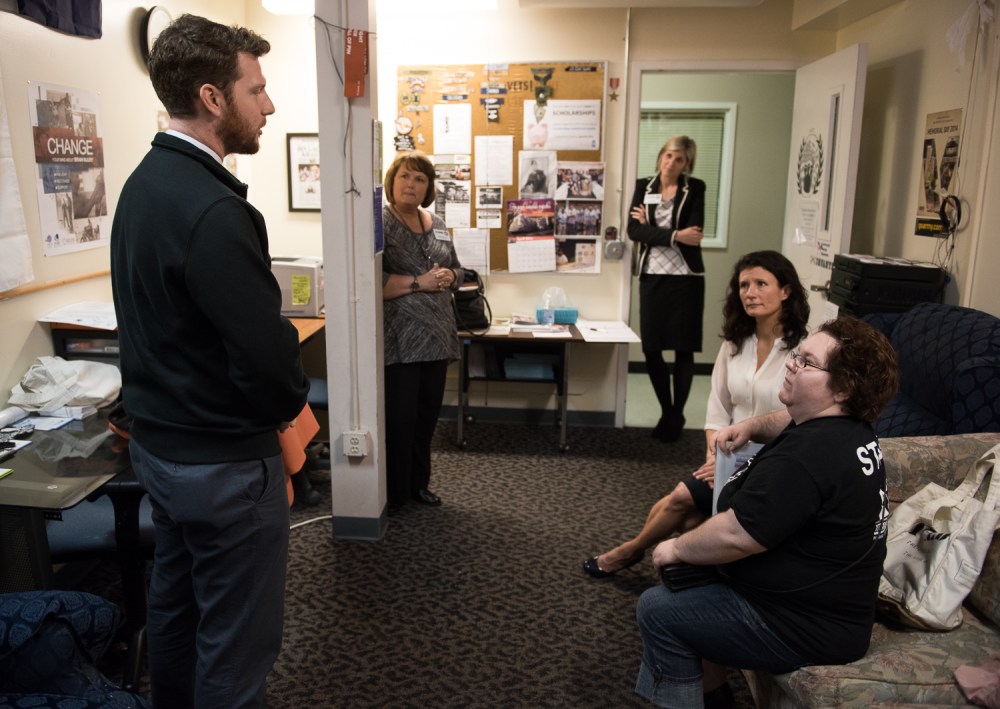 Earlier today, a staffer from Senator Patty Murray's office stopped by campus to hear about the value of the VetCorps navigator program that benefits our student veterans.
Kelly Brown met with current VetCorps navigator Glen Mulkey to learn about the important role he fills on campus by connecting student veterans with the services they need. Glen is a member of VetCorps, an AmeriCorps program that funds a "navigator" for a one-year term on or near two-year college campuses nationwide.
Brown also heard from representatives with Serve Washington, which promotes citizen involvement in their communities through programs like AmeriCorps and other service programs in Washington State, as well as with other individuals who provide services to veterans both at the college and in the wider community.