UW Vice Provost Named Interim President at Seattle Central College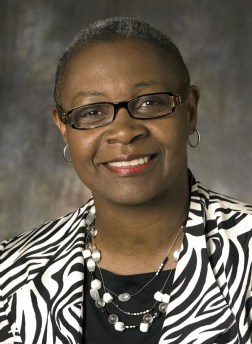 SEATTLE— Dr. Sheila Edwards Lange has been appointed interim president of Seattle Central College, effective Monday, August 17.
"Dr. Edwards Lange's skills, experience, and dedication make her a perfect match for Seattle Central," says Chancellor Jill Wakefield. "She is committed to students and to ensuring their success. This is in complete alignment with our mission and values."
Edwards Lange currently serves as vice president for Minority Affairs and vice provost for Diversity at the University of Washington (UW). She is responsible for increasing diversity at the UW and working with senior leadership to improve the campus climate and retention of diverse students, faculty, and staff. She has managed student services and academic programs and led institutional transformation initiatives, community relations, and fundraising related to diversity. She also teaches as an adjunct faculty member at the UW Evans School of Public Affairs.
Under Edwards Lange's leadership, the Office of Minority Affairs and Diversity team has made a difference in how the UW serves first-generation, low-income, and underserved students. She has shifted the university's focus from beyond just access to both access and success and has broadened the participation of underrepresented students in science, technology, engineering, and math through community partners and collaborators. As a result of her work leading the strategic plan for diversity, the entire university community is now engaged in the work of making the campus more inclusive and welcoming for students, faculty, and staff of all backgrounds
Prior to joining the UW, Edwards Lange worked for Seattle Colleges at the district office in Education and Planning and at North Seattle College. "Seattle Colleges is uniquely positioned to influence the economic and social well-being for thousands of families in our region. I am honored to be part of the leadership team that builds upon the tradition of excellence at Seattle Central," she says.
Edwards Lange has held positions in academic and student services at the University of California, Irvine; Western Washington University; and the University of Washington. She has served on a number of national, state, and local committees and boards to advance equity and inclusion in higher education.
Edwards Lange received her doctorate in educational leadership and policy studies and her master's in public administration from the University of Washington, and she received her bachelor's in social ecology from the University of California, Irvine.
###
About Seattle Colleges
The Seattle College District is Washington state's largest college district, with nearly 50,000 students enrolled each year. It is composed of Seattle Central College, North Seattle College, South Seattle College, Seattle Vocational Institute, and four specialty centers. The district offers more than 135 workforce education and training programs that lead to bachelor's degrees in high-growth industries, associate degrees in various disciplines, certificates in professional technical programs, and transfer degrees to universities throughout the United States.
CONTACT
Earnest Phillips, Seattle Colleges Communications Office
earnest.phillips@seattlecolleges.edu
206.934.4105 (w)
702.349.2323 (c)
Victor Balta, UW Director of News and Information
Balta@uw.edu
206.543.2580 (w)