Scraps into stars: Wood Technology students help Capitol Hill commemorate new station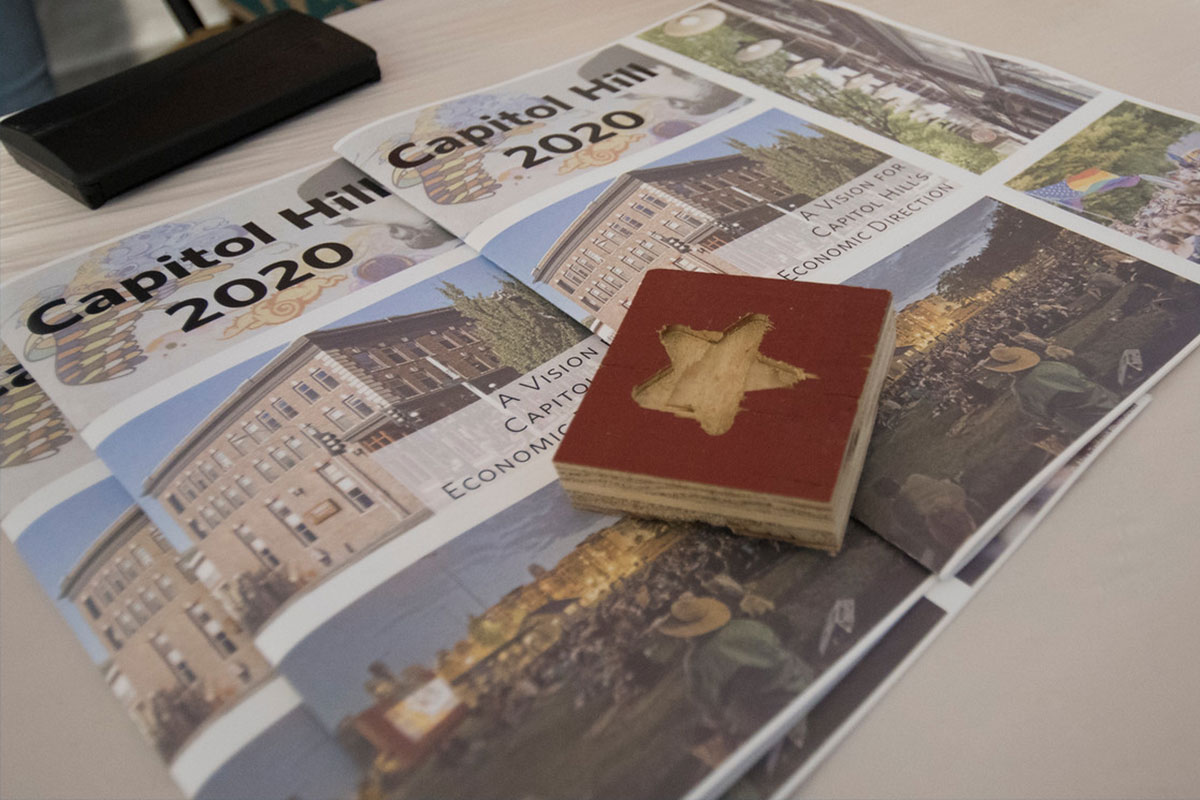 Wood Technology students transformed a former marker of Capitol Hill light rail construction into keepsakes for the community.
As Capitol Hill celebrates the opening of its own light rail station this month, Seattle Central students are commemorating the red wall that served as an interactive barrier around the construction site. Wood Technology Center (WTC) students have crafted small magnetic keepsakes from the weathered plywood that were distributed to the community on opening day.
"For the past four years, locals engaged with the wall as kind of a living landmark," Sound Transit Business Relations Officer Rossana Garner said. "When the wall came down, we wanted to integrate that sentiment and excitement into something tangible that the community could take with them."
The red wall was part of Sound Transit's work to mitigate the impact of construction on community and local businesses. Primarily erected to reduce noise and dust, it also served as a temporary art space that featured a series of interactive installations over the years. The square magnets made from the wall will include an engraved star which recalls the "STars on Broadway" installation. This project paired Capitol Hill nonprofit organizations with artists over five years to create 25 lighted stars that illuminated the red wall through dark winter months.
Sound Transit and the Capitol Hill Chamber of Commerce recruited Wood Technology students to repurpose the wall into something that would both increase foot traffic to local businesses and help commemorate the new station. Students from the carpentry and cabinetmaking programs developed their skills in mass fabrication and quality control while creating the 400 magnets. They applied technical knowledge to operate a Computer Numerical Control (CNC) router, which is a computer-controlled cutting machine to efficiently engrave the intricate stars on the large volume of blocks.
"Computer controlled routing is becoming a major trend in today's carpentry industry, so it's great for our students to practice working with this technology," instructor Catie Chaplan said. "Many of our students will benefit from the new transit option, so they were enthusiastic to help Sound Transit with this project."
"The wall felt like a playground for the community. So many different people put their unique spin on different parts of this wall, and now it's our turn," said Carpentry student Emma Saltzberg.