High school students "try a trade"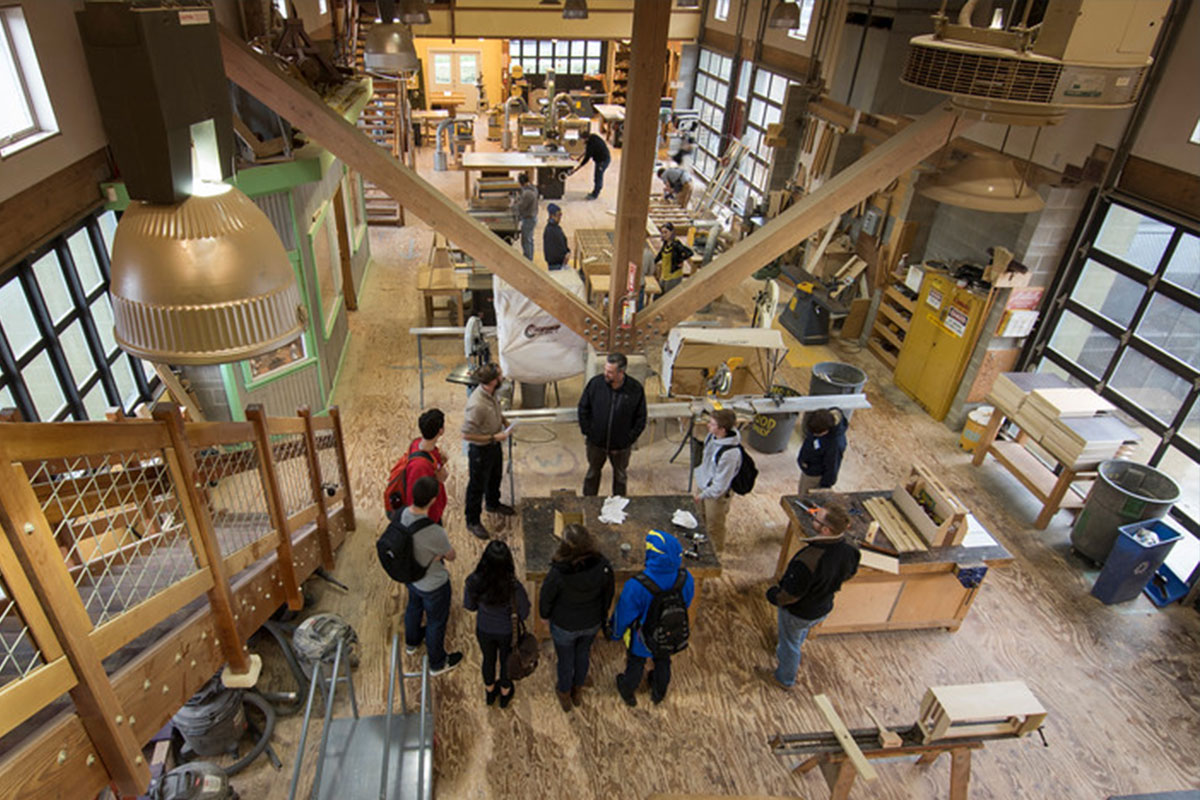 Seattle high school students recently visited the Wood Technology Center to learn more about opportunities in the woodworking industry.
As part of a District initiative to promote career and technical programs among current high school students, Seattle Central collaborated with Seattle Public Schools to host a "try-a-trade" event at the Wood Technology Center (WTC). Earlier this month, over 100 students learned about careers in the field, including carpentry, by meeting with instructors and hearing from a panel of current students.