Seattle Central taps Sheila Edwards Lange as new president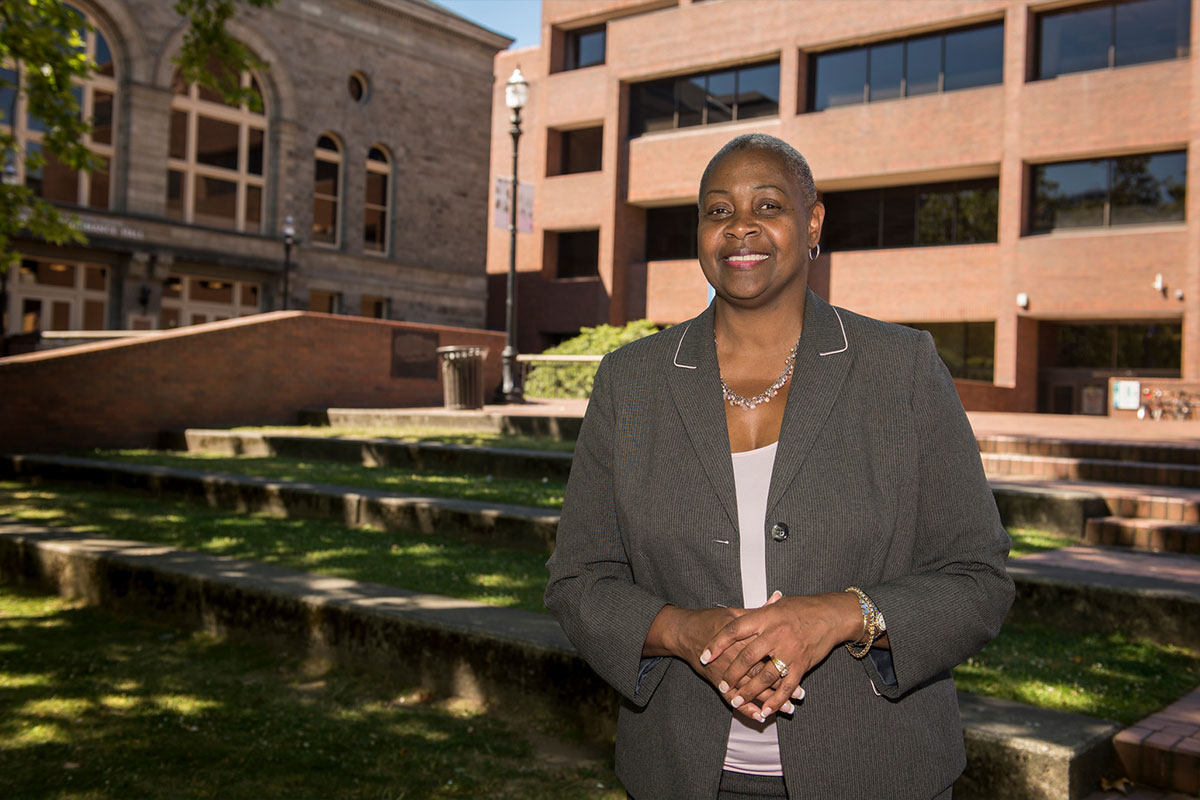 News Release
For immediate release:  May 3, 2016
Media Contact:
David Sandler | Director of Communications
(206) 934-5487 | david.sandler@seattlecolleges.edu
Former UW VP has been serving as interim president since last summer
After an extensive national search, the Seattle Colleges District Chancellor, Jill Wakefield, Ed.D., has named Sheila Edwards Lange, Ph.D., the permanent president of Seattle Central College. She will transition to this new role after serving as interim president since last August.
"Dr. Edwards Lange has all of the qualities we have been looking for in a new president. She has great experience, and it's clear that she cares deeply about the success of Seattle Central's students," Wakefield said. "She has performed exceptionally well stepping in on an interim basis and leading Seattle Central through a period of transition. During the search process, so many faculty, staff, students and community members had many positive things to say about her leadership. Dr. Edwards Lange is clearly the best choice to lead this institution on a permanent basis."
"I am honored and privileged to be selected to serve as president," Edwards Lange said. "Seattle Central, like the other colleges in the Seattle Colleges District, is uniquely positioned to influence the economic and social well-being for thousands of individuals and families in our region. I am thrilled to be able to use my experience to lead an institution that has such a rich history serving the community."
Prior to accepting the interim position last summer, Edwards Lange served as vice president for Minority Affairs and vice provost for Diversity at the University of Washington (UW). She was responsible for increasing diversity at the UW and working with senior leadership to improve the campus climate and retention of diverse students, faculty, and staff. She has managed student services and academic programs and led institutional transformation initiatives, community relations, and fundraising related to diversity. She also teaches as an adjunct faculty member at the Daniel J. Evans School of Public Policy and Governance at the University of Washington.
Prior to joining the UW, Edwards Lange worked for Seattle Colleges at the District office in Education and Planning and at North Seattle College. Additionally, she has held positions in academic and student services at the University of California, Irvine; Western Washington University; and the University of Washington. She has served on a number of national, state, and local committees and boards to advance equity and inclusion in higher education.
Edwards Lange received a doctorate in educational leadership and policy studies and a master's in public administration, both from the University of Washington, and she earned a bachelor's in social ecology from the University of California, Irvine.