Math instructor helps students surmount math barriers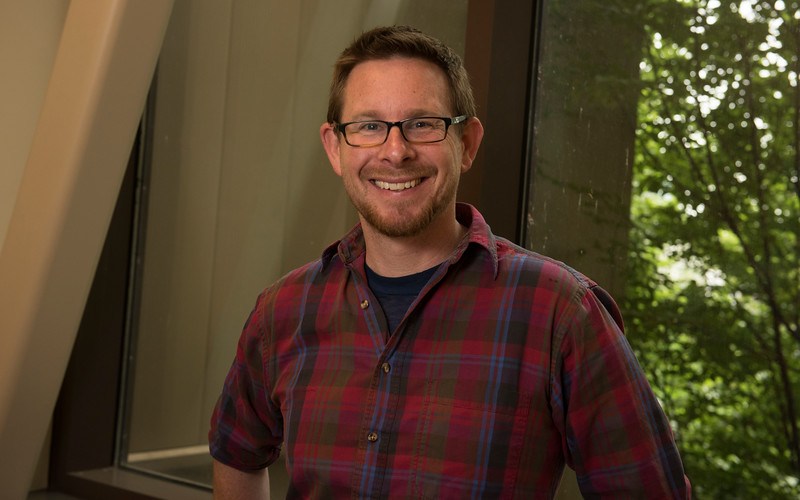 By making lessons and content relevant, Paul Verschueren strives to change his students' mindsets about math.
Paul Verschueren was done with teaching. He had left not one but three teaching positions at area middle and high schools because of the rigidity inherent in the public school system.
That was before a friend urged him to apply for an open math instructor position at Seattle Central. After getting the job and resurrecting his teaching career, Paul discovered a refreshingly different landscape that has allowed him to flourish as a leader in teaching pre-college math at the college, where he works to reshape how students think about math.
"Seattle Central struck me as very different from my experience in K-12, which was about forcing students to follow the rules," said Paul, who left not one, but three teaching positions at area middle and high schools. "I am always inspired by my students' eagerness to learn and the sacrifices they make to come to school."
Because of those sacrifices, Paul works hard to make his classes relevant for his students. One of the first projects he became involved with as a new instructor was Statway, a program developed by the Carnegie Foundation that is redefining the math skills students should be taught to progress in college-level work. In the program, non-STEM students take a shorter sequence of statistics-focused courses instead of traditional math courses, which have lower completion rates.
"I was so excited about Statway, because it addresses the exact inconsistency that made me uncomfortable about teaching," Paul said. "Math is a gatekeeper in that it often keeps students from completing their degrees. In the regular sequence of pre-college math, we ask students to learn all these out-of-context math concepts, and in the end it doesn't serve them."
Paul works with the Carnegie Foundation to train faculty to implement the Statway curriculum in their classrooms nationwide. He focuses on building students' mastery of the statistical concepts in the class,  so they can tackle more complex problems. Rather than curve his tests, he offers "test redemption," which asks students to analyze their faulty thinking patterns along with gaps in their knowledge, and then brainstorm practical ways to prevent those mistakes again.
He also incorporates productive persistence tactics to encourage his students to re-think their relationship with math. He asks them to see math as a lens through which to see the world, and teaches that math can help them improve in other areas of studies and in their professional lives.
"I come in assuming my students have been burned by learning math in the past, but are entirely capable of learning in it through a different approach. I want to make them see value in a richer understand of statistics that will help them interpret the world around them," Paul said.