Newly-tenured instructor's passion is teaching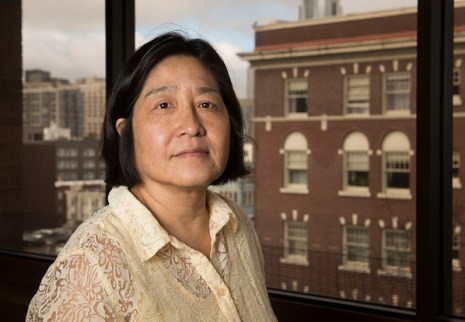 Edwyna Ho has spent her entire career guiding people to more productive paths. As a social worker for 25 years, she provided front-line support to those struggling with drug addiction, mental health issues and difficult family situations.
Now, as a newly-tenured instructor in Seattle Central's Chemical Dependency program, Edwyna is continuing to help people. Instead of clients, she's teaching students to become the next generation of chemical dependency counselors.
"I've found that I'm really passionate about teaching. I most enjoy when a student 'gets it,' when they become passionate about the subject. I love seeing students' growth over the course of a quarter or a year," she said.
Although Edwyna has taught part-time throughout her career – including a stint at Seattle Central in the nineties – she was excited to devote her considerable experience and energy to teaching full-time.
"I love the diversity here at Seattle Central, in terms of ages, races, demographics and the backgrounds of the students I teach," she said. "I feel the skills and knowledge I've acquired over the years can be used to help our students be successful.
Because of her hard work, dedication and devotion to her students, Edwyna recently received academic tenure at Seattle Central, a tremendous honor.