Former student's journey to giving back began at Seattle Central
For overcoming barriers and helping to bring economic change to her native Myanmar, Pwint Htun is this year's Distinguished Alumna
 Pwint Htun, a former refugee who became a successful telecommunications executive, is the recipient of Seattle Central College's 2016 Distinguished Alumni Award for her work helping to bring basic financial and mobile phone services to the poor and rural areas of her native Myanmar.
"Pwint's story is a truly inspiring example of how a young woman can overcome barriers with the help of Seattle Central and others in our community and become a leading force for beneficial change in the world," President Sheila Edwards Lange, Ph.D., said. "She is as deserving of this honor as anyone, and I know she will encourage our graduates this year to make a difference in the lives of others."
Her path to a successful career is remarkable given her lack of a formal education as a child. Raised in a rural area without adequate schools, Pwint and her family later fled the country as political refugees. They landed in a refugee camp along the Thai-Cambodia border, and Pwint, again without access to formal school, was left to teach herself subjects from old textbooks.
A new beginning
A Seattle couple who worked in the refugee camp decided to bring Pwint to the United States so she could get an education. Just 18 years old at the time, she spoke little English and enrolled in Seattle Central's English as a Second Language program to become more proficient.
"This was the perfect place for me to start my college career. For me, having a lot more hands-on attention from my instructors, and the small classes, was really important. If I had gone directly to a university, it would have been challenging," Pwint said.
After spending six quarters at Seattle Central, taking college-level classes in economics, science and math, Pwint transferred to the University of Washington, earning a bachelor's degree in Electrical Engineering. This was made possible in part by a scholarship created by Nobel Peace Prize Laureate Aung San Suu Kyi, who won the award in 1991 for her non-violent struggle for democracy in Myanmar.
A career in telecommunications followed, first with Hewlett Packard, and then with Clearwire and T-Mobile. Pwint was part of the team that developed the Android phone, and she also helped install the first application (or "app") on a smartphone.
"When I came to the U.S., I was separated from my family. For me, the phone and the internet were tools to connect with them, and by working in telecommunications, I can help connect people and families with each other. That is really rewarding to me," she said.
Reconnecting with home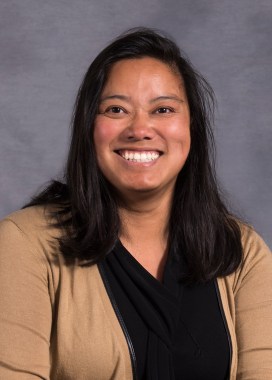 Pwint's life and career focus shifted after a trip to Tanzania where she noticed that the locals, especially those living in poor, rural areas, used a mobile phone-based money transfer and financial service called M-Pesa. This, she realized, could help the least developed parts of Myanmar.
Following this revelation, Pwint left her corporate career to tackle a new mission – to connect parts of her homeland to the rest of Myanmar and even the world, providing for greater "financial inclusion," or universal access to financial services.
"The corporate world was really great to me, but I feel like I can have such a larger impact in people's lives by working to connect the people of my native country. I feel like it is my duty to speak up and act on their behalf because I lived among them," she said.
She has traveled frequently to meet with senior Myanmar government officials – the same government that forced her family to flee more than a quarter century ago – to advocate for deregulation of the telecommunications industry, ensure mobile network coverage of rural areas, and enable a regulatory environment for digital financial services for the rural and poor population, similar to the system in Tanzania.
Due in large part to Pwint's relentless efforts, Myanmar passed a new mobile financial services regulation that will enable this capability. Since March, more than 12 companies have applied for licenses to begin serving rural areas with mobile financial services. Since less than one percent of the country's women have access to credit, and virtually no one outside of the urban areas, this is a historic step forward.
"Tenacious. That's the word that I would choose to best describe Pwint as a student, an engineer, an innovator and a friend. She creates a goal and stops at nothing until she achieves it. I admire Pwint for taking the time to truly see and listen to people in hardship, and then creating a plan to help them in a completely selfless way," Jacqueline George, a longtime Seattle Central ESL instructor who taught Pwint.
Aside from bringing technological change to Myanmar, Pwint serves as an advisor and consultant to the Bill and Melinda Gates Foundation, the World Bank, Omidyar Network (a philanthropic investment firm) and other organizations.
"I came to the U.S. with absolutely nothing. But with help from Seattle Central, my first formal school, I ended up making a life here. I'm able to make an impact using skills that I learned in my adopted country – technology and telecommunications – to help people in my native country. It's something I never dreamed was possible as a child," Pwint said.
About the Distinguished Alumni Award – Each year since 2011, Seattle Central has recognized an outstanding former student who has exemplified achievement in his or her endeavor in life, including academic, business/professional and civic activities. The recipient of the award is invited to address graduates at Seattle Central's commencement ceremony in June.