Promise of expanded Seattle Maritime Academy campus receives attention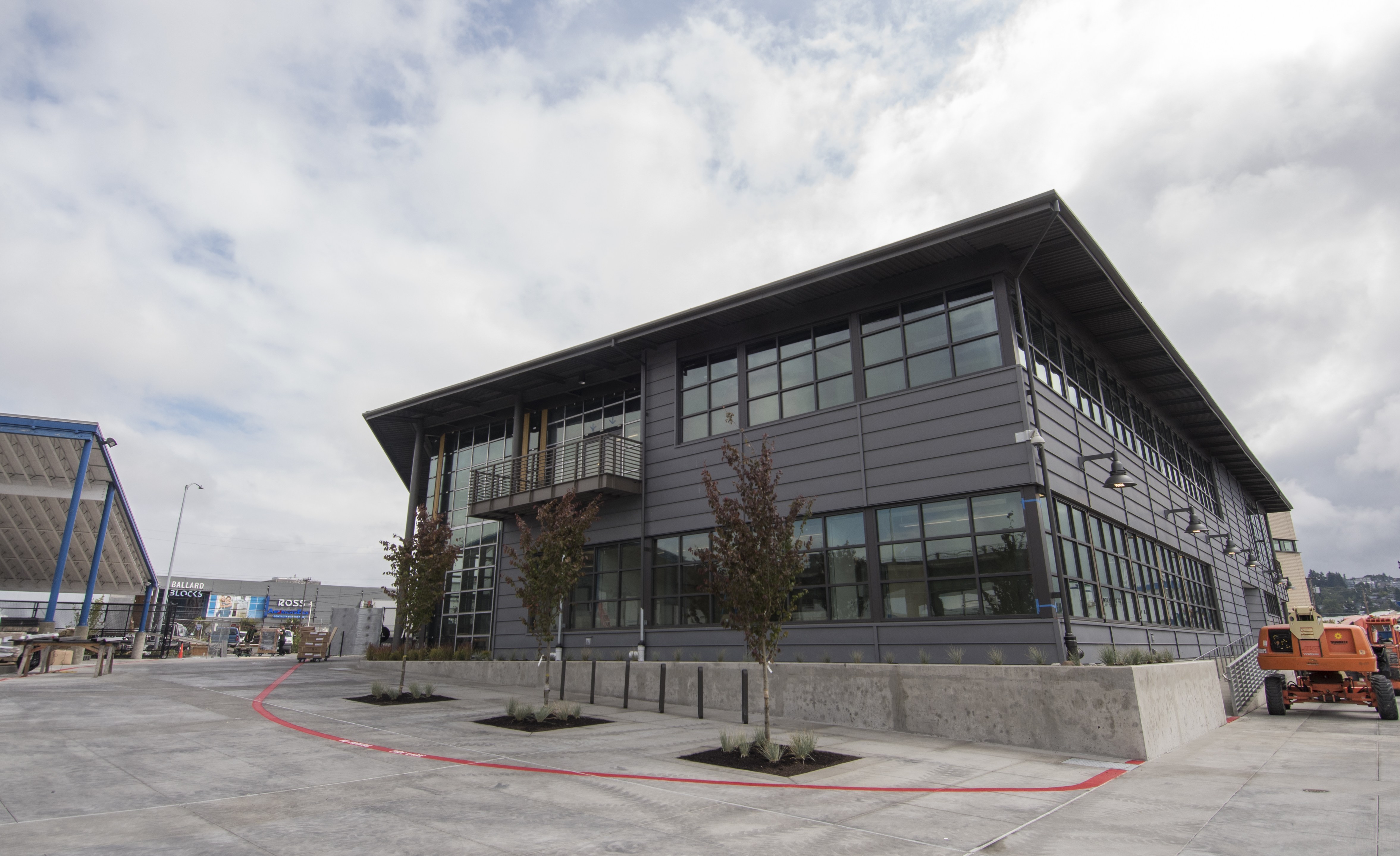 As a new building nears completion, the local maritime industry will benefit from more opportunities at the academy's Ballard campus.
Seattle Central College's Seattle Maritime Academy in Ballard is experiencing big changes. As a new, 24,000-square-foot educational building nears completion, its potential to the local maritime industry has received attention this summer.
The expanded Seattle Maritime campus will grow its capacity to train the next generation of mariners to fill gaps in the aging workforce. According to a July article in the Seattle Times, graduates can earn annual salaries of up to $50,000 per year after completing the year-long Marine Deck Technology program.
Sarah Scherer, the academy's director, said in the article that the new building has a clear goal: "to develop confident, competent mid-level mariners" from both the academy's Marine Deck Technology program and its Marine Engineering Technology program.
A recent KOMO News segment also highlighted the impending labor shortage affecting Washington State Ferries (WSF), which will see 65 percent of its captains retire in the next decade. WSF will continue to benefit from the flow of qualified mid-level mariners from the academy's two programs, and currently offers internships to Seattle Maritime students and employs graduates.
"There's a looming gap, since the average age of the mariner in Washington is 50 years old," Scherer added in the piece.
The segment also touched on professional development opportunities the academy will offer Seattle's maritime industry, with its new laboratories for diesel engines, refrigeration and hydraulics, as well as a bridge simulation laboratory for individual and team training.