Culinary alums ' new restaurant is big hit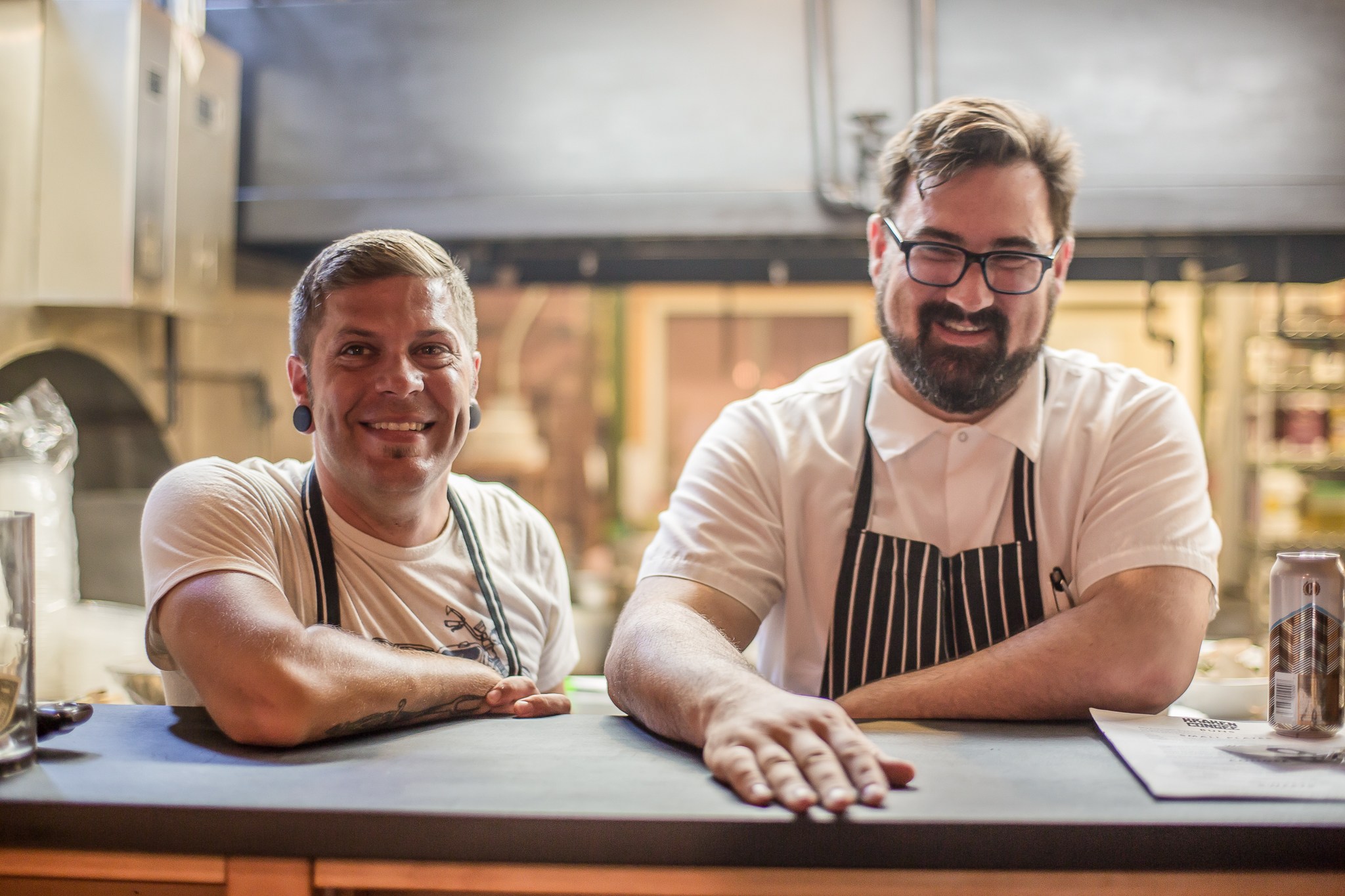 Using the skills they learned at Seattle Central, Garret Doherty and Shane Robinson serve up a creative take on a Southeast Asian staple dish that's drawing rave reviews.
A star turn on the first episode of CNBC's television program "Restaurant Startup" helped Garrett Doherty and Shane Robinson realize their dream of opening a successful brick-and-mortar restaurant. But by no means are they overnight sensations. Their story began eight years before, as students in the culinary program at Seattle Central College.
"Everything we know about the fundamentals of owning and operating a restaurant we learned at the Seattle Culinary Academy," Robinson said. "The program gave us a strong foundation and skills we use
to this day."
"This day" finds Doherty and Robinson among a growing number of entrepreneurs in Pioneer Square, a
neighborhood that had fallen on hard times but is primed for a turnaround. The idea for their own
restaurant began during their time on the Seattle "pop-up" food scene. For two years, they served up a
once-monthly menu in a variety of host restaurants, where their creative take on a staple Southeast Asian dish of rice porridge, called congee, was a hit with diners.
Garrett and Shane's success convinced them to open a permanent location. Their restaurant, Kraken
Congee, located on Yesler Way, is a rising star that has received considerable attention, from foodies
around the region as well as nearby workers.
"We chose the culinary academy primarily because of its connections with restaurants throughout the
city. Now, we're one of those connections, and it feels great to give back," Robinson added.