College community celebrates employee achievements
Earlier this week, faculty and staff gathered to toast a successful academic year at the annual employee celebration. See photos of recipients and read more.
Nearly 100 Seattle Central employees attended the college's annual employee celebration ceremony earlier this month to recognize their achievements and service. In addition to honoring employees who reached service milestones, the event recognized faculty who received tenure and core status as well as League for Innovation awardees.
Patricia Barnes, a student who will graduate next month  from the Applied Behavioral Sciences bachelor's degree program, also presented a plaque to college employees thanking them for their service and the impact many of them have had on her development. After the celebration, employees celebrated a successful academic year with a toast, and recognized the accomplishments of their peers on an interactive display.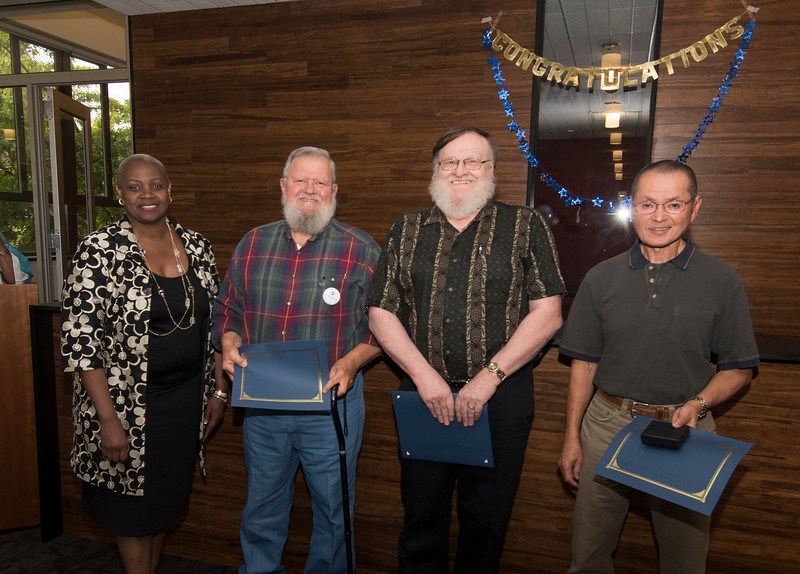 Retirees, Allan Hikida, Dale Oberlander, and Ed Ciok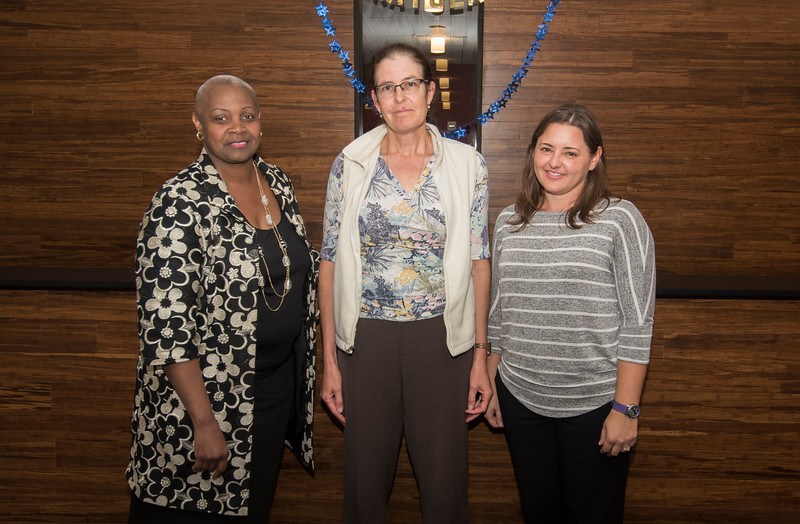 SVI Core Faculty, Emily Castillo and Liese Rajesh
SVI Tenure Faculty Teresa Ferguson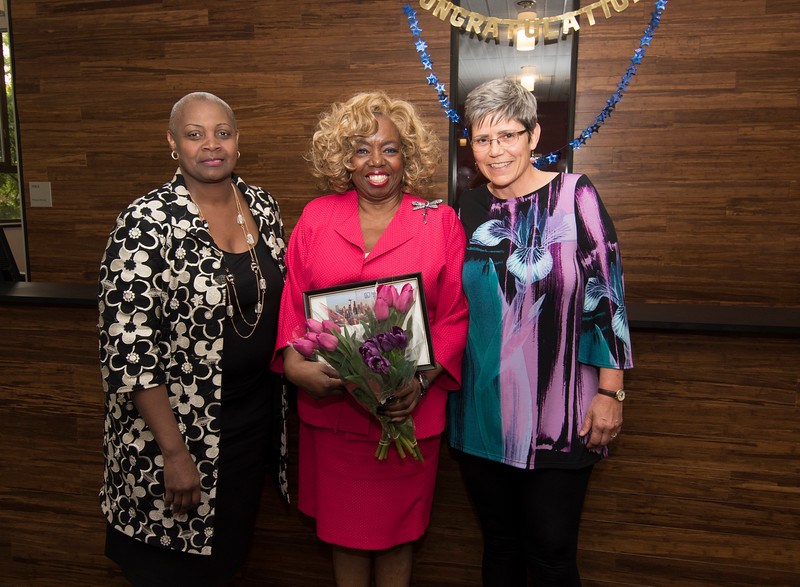 SVI Tenure Faculty Barbara Jarrett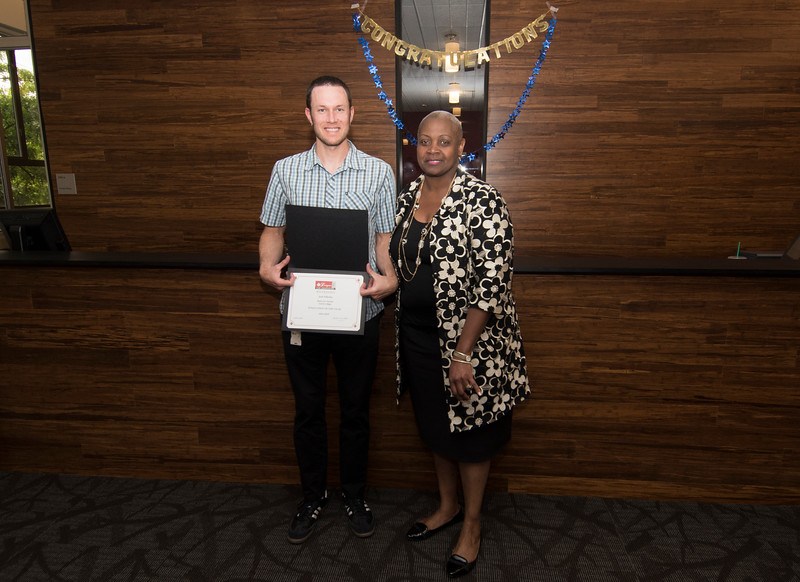 Innovation of the Year: Josh Whorley, accepting on behalf of whole team. Not Pictured: Rebecca Hartzler, Dan Poux, Wendy Rockhill, Susan Tsoglin, John Wisely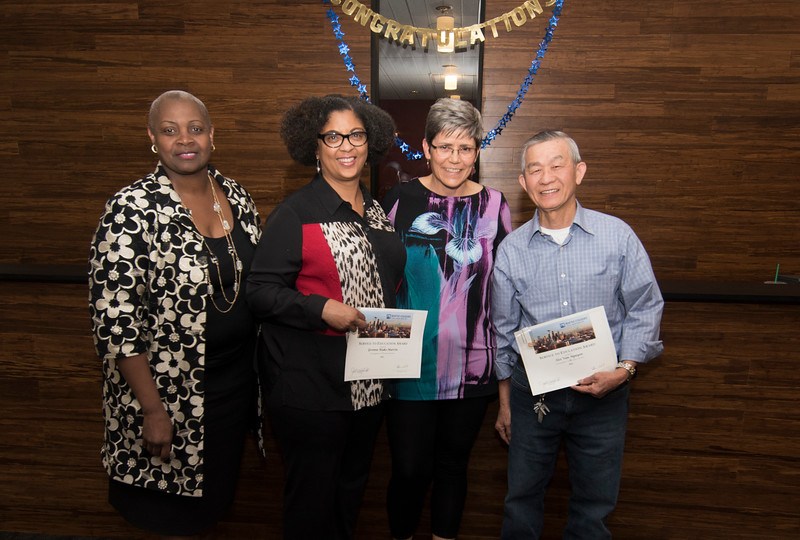 SVI Service Awards, Yvonne Blake-Martin and Hoi Nguyen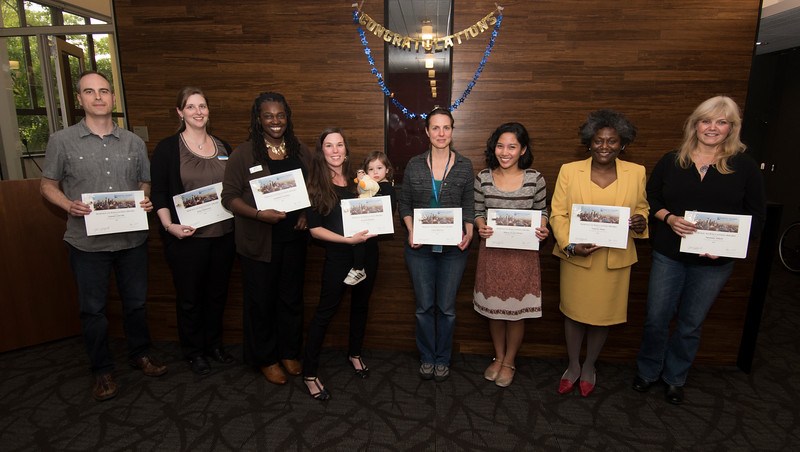 5 Year Service Awards: Krystle Balhan, Stephanie Delaney, Susanne Elliott, Valerie Hunt, Alyssa Jocson Porter, Janice Lang, Dan Linville, Dana Maestas, Gina Panattoni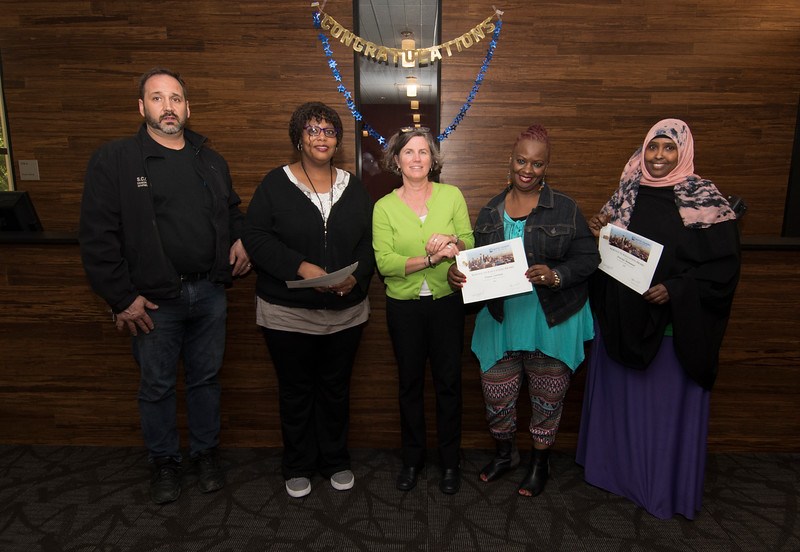 10 Year Service Award, Diane Coleman, Fowsiyo Mohamed, Karita Randall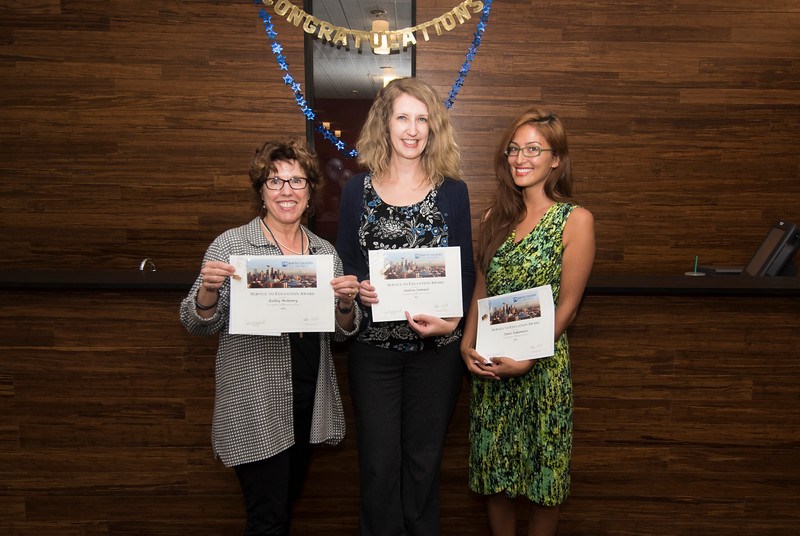 15 Service Awards, Kelley McHenry, Gina Nakamura, Andrea Samuels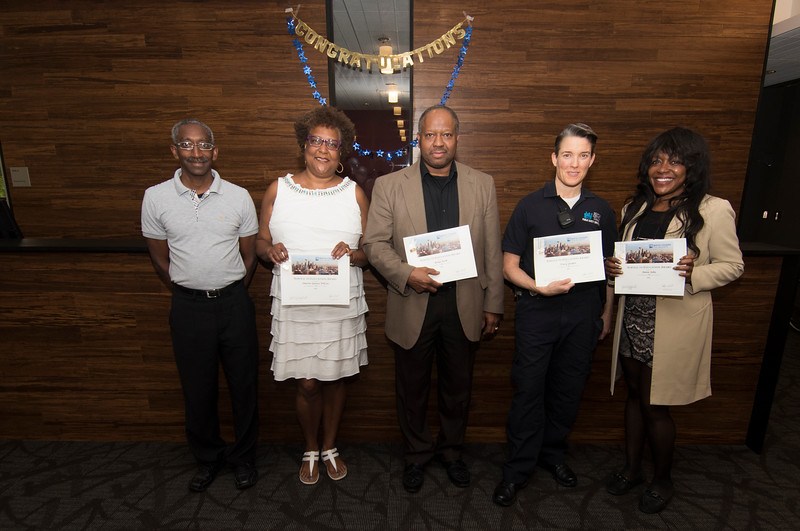 20 Service Awards, Annie John, Brian Kirk, Marian Lyles, Sharon Spence-Wilcox, Tracy Yorker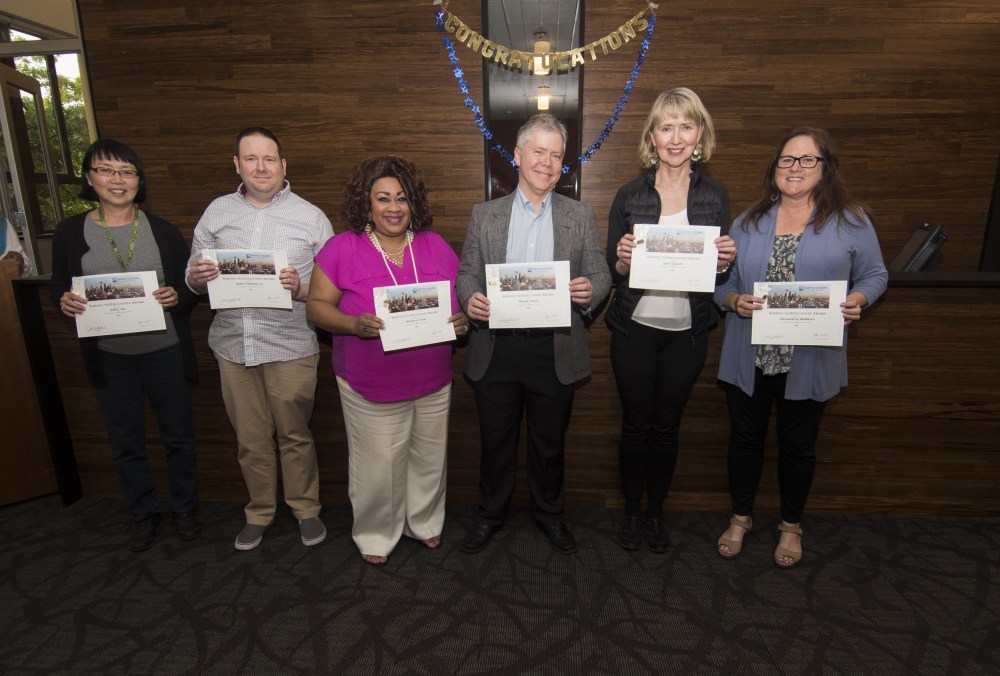 25 Service Awards, Gail Claassen, Barbara Coston, Thomas Davis, Doug Romine, Alexandrea Skidmore, Felice Tiu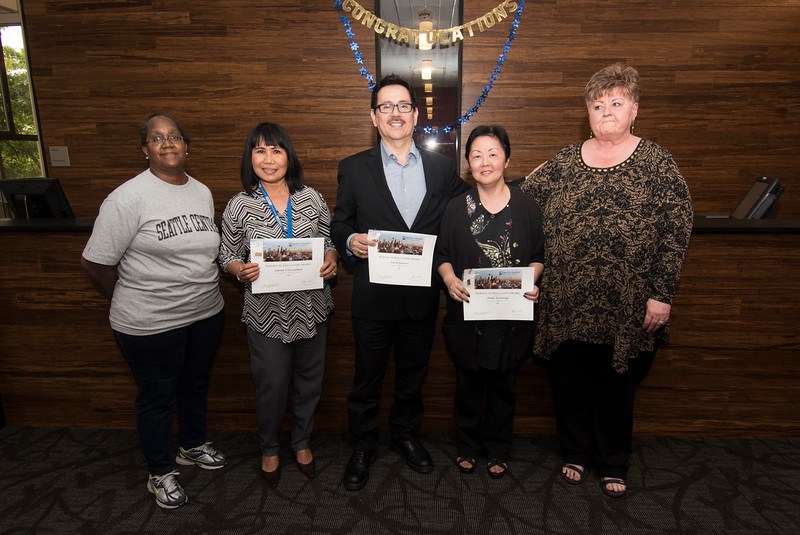 30, 35, and 40 Year Service Awards, David Quintero, Pin Gilman, Chieko Kashiwagi