Event celebrates Seattle Central's role transforming lives of students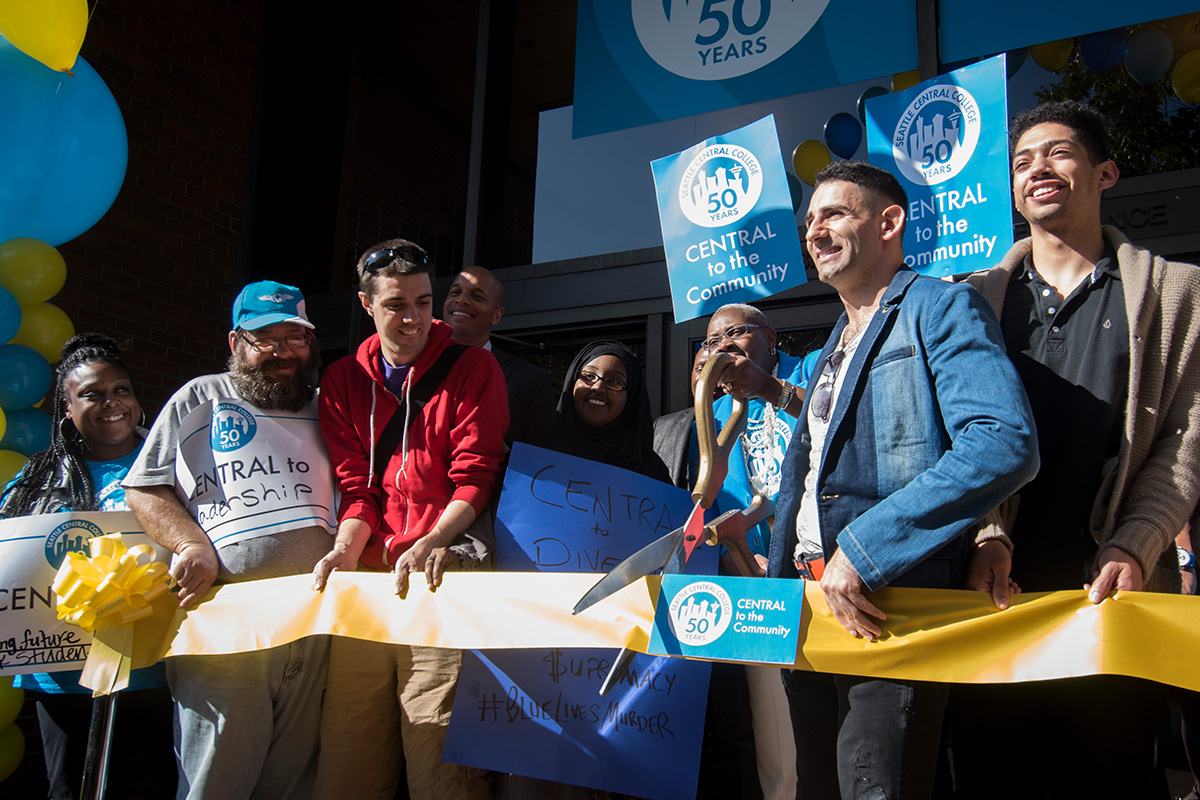 Seattle Central's 50th Anniversary celebration continues with career exploration event on Feb. 15
Seattle Central College is continuing its year-long 50th anniversary celebration with an effort to help students gain valuable career guidance from more than 50 professionals in a variety of fields. The event, called "Central to Transformation," will be held on Wednesday, Feb. 15, from 11 a.m. to 2 p.m. in the Mitchell Activity Center on Seattle Central's main campus.
"For five decades, Seattle Central has been a place where people in our community have been able to transform their lives through education and career training. This event is a great way to honor this important role, and in the process help our students get valuable insight that will help them launch their careers," said President Sheila Edwards Lange, Ph.D.
The college has recruited community members, including some alumni, who have achieved distinction in their fields, to participate in "speed mentoring" sessions grouped around a variety of career paths. These include healthcare, business, IT, creative arts, and many more. Students will have an opportunity to meet with several professionals in 15-minute blocks, where they can receive helpful advice and information. Organizations represented include: Seattle Police Department, Boeing, Sound Transit, Microsoft, Swedish, Urban League and many more.
This event is the second of three major college-wide events to celebrate Seattle Central's 50th Anniversary. The first, held in September, honored the college's history of supporting social movements over the previous five decades. The final event, scheduled for June, will emphasize Seattle Central's direction for the next 50 years.
Learn more about Seattle Central's 50th Anniversary: http://50years.seattlecentral.edu/
EVENT DETAILS
WHAT: Seattle Central will host, "Central to Transformation," a career exploration event for students.
WHERE: Mitchell Activity Center, on Seattle Central's campus
WHEN: Wednesday, Feb. 15, from 10:30 a.m. to 2 p.m.
WHO: For current and prospective Seattle Central students. The event is not intended for the general public.