New Executive Director of Institutional Effectiveness named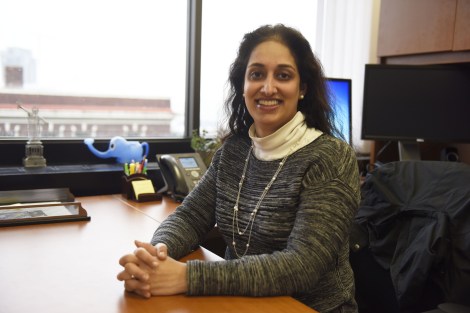 Naina Eshwar, who currently works at South Seattle College, will begin her position in February.
Naina Eshwar has been named the new Executive Director of Institutional Effectiveness at Seattle Central. Replacing Wai-Fong Lee, Ph.D., who served in the role on an interim basis, she will oversee accreditation, strategic planning, assessment and institutional research.
Naina currently serves as Assistant Director of Institutional Research at South Seattle College. Previously, she worked with Memphis City Schools, Navy Recruiting Command and Navy Personnel Research, Studies, and Technology.
"Naina has a depth of experience in institutional research positions that will serve her well in her new role," said Vice President for Instruction Bradley Lane, Ph.D. "I have been impressed with her role in guiding assessment and strategic planning processes at South Seattle and I am excited for what she will bring to Seattle Central."
Naina earned a master's degree in Industrial-Organizational Psychology and a bachelor's in Psychology from the University of Memphis, and a MBA from Christian Brothers University. She will begin her new position in February.