Students are the focus as Seattle Central sets stage for next 50 years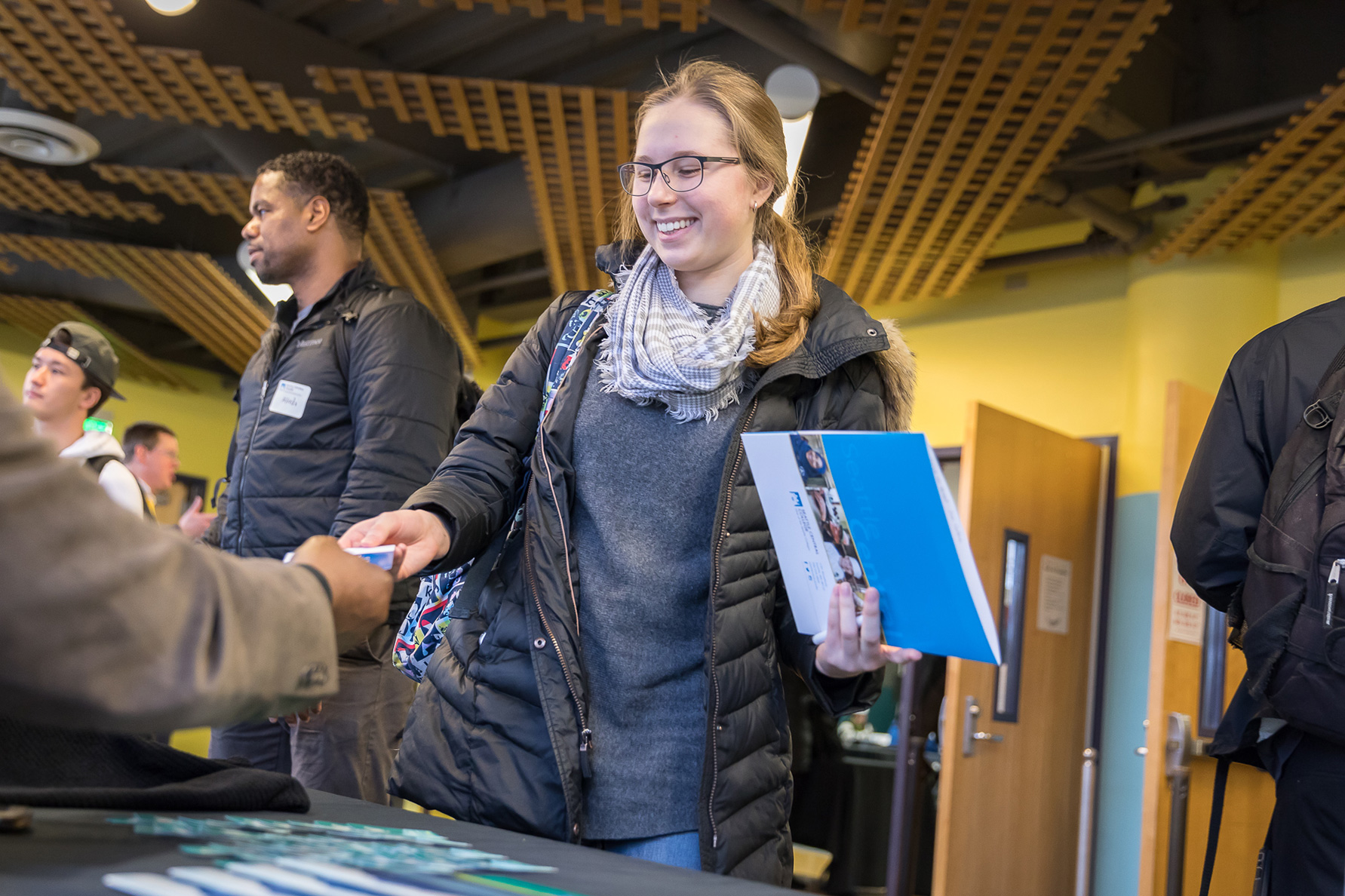 Seattle Central's yearlong 50th anniversary celebration culminates in showcase of student work.
Since its founding in 1966, the Seattle Central College has helped generations of students find inspiration with high-quality education and career training. To celebrate the college's impact in our community, Seattle Central will host a year-end showcase and open house featuring the work of students in a variety of programs. The event will take place on Wednesday, June 14, from 4 to 8 p.m. in the Broadway Edison building on the main campus.
"With this event, we can reflect over the past 50 years and collectively create a vision for the next 50 years. My hope is that by highlighting our students' work, we can inspire people in our community to pursue higher education and imagine a brighter future for themselves," said President Sheila Edwards Lange, Ph.D.
"Central to Inspiration," the theme of the final event, will feature:
Digital and print designs created by Graphic Design students
Original clothing lines from students in Apparel Design and Development
Furniture from the Wood Technology program students
Research posters from College Transfer programs
Community projects completed by students in Service-Learning
For individuals interested in attending Seattle Central,  two information sessions and campus tours will be held. Sign up for session one from 4 to 6 p.m. or session two from 6 to 8 p.m.
The showcase and open house is the last of three major events to celebrate Seattle Central's 50th Anniversary. The first, held in September, honored the college's history of supporting social movements over the previous five decades. The second, held in February, allowed students to meet with community business leaders and professionals for a mentoring session.
Students interested in showcasing their work can fill out this survey. The community is invited join this celebration to learn about the college's programs and engage in interactive activities.
Learn more about Seattle Central's 50th Anniversary: http://50years.seattlecentral.edu/
Event Details
WHAT: "Central to Inspiration," a year-end showcase and open house, the final event of Seattle Central's 50th anniversary celebration.
WHERE: Seattle Central College, 1701 Broadway Seattle, WA 98122, Atrium, first floor (west wing), One World, Square One, third and fifth floor of the Broadway Edison building.
WHEN: Wednesday, June 14, from 4 to 8 p.m.
WHO: Prospective students and community members. The event is free and open to the public.
Thank you to our 50th anniversary sponsor, Washington State Employees Credit Union (WSECU).