50th Anniversary effort wins award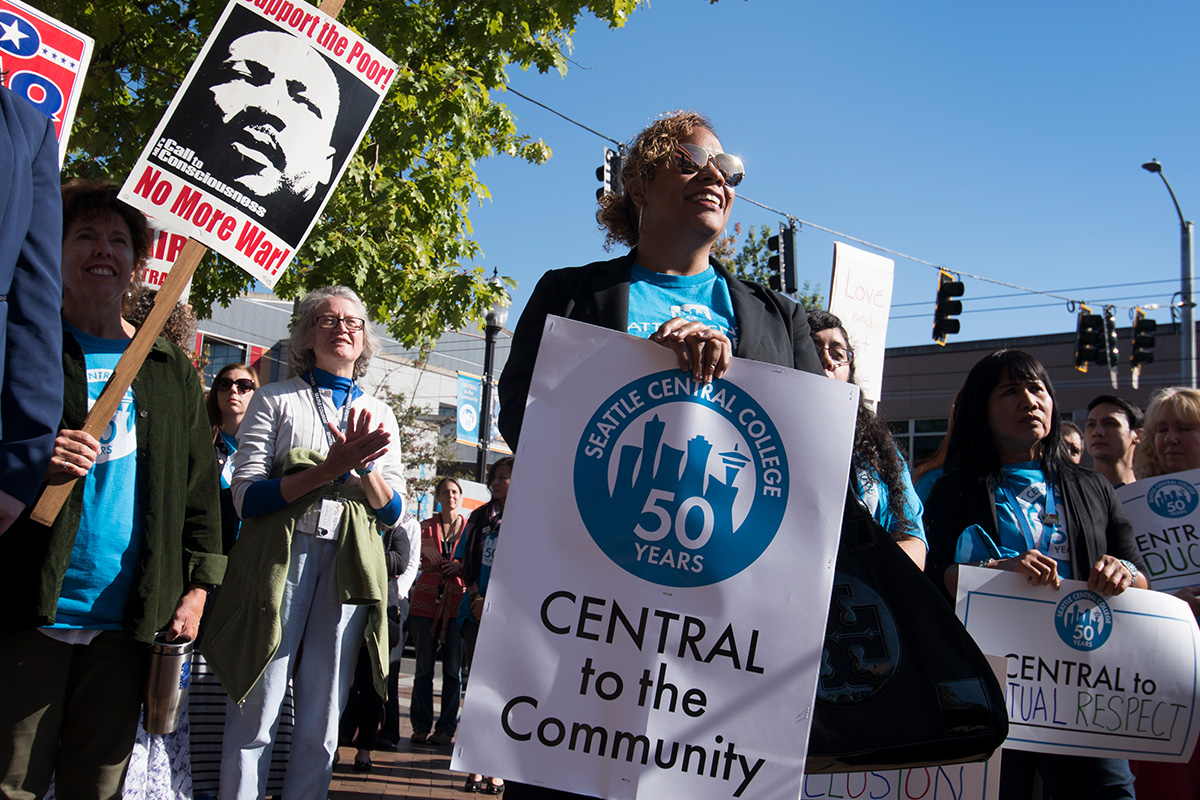 Seattle Central College's 50th anniversary kick-off celebration, held last September, was recognized with a Totem Award from the Public Relations Society of America.
The anniversary won in the Special Events and Observances category and was one of four to win in this category. The Totem Awards recognize projects, programs, events, and other work that demonstrate excellence in public relations.
The 50th event featured a mock protest to honor the college's history of fostering social justice and activism in the community. Special displays telling the story of this activism through the five decades of the college's existence were created and now hang on the fourth floor of the Broadway Edison building.
The college's final 50th anniversary event, which will showcase student work across the college, will take place on June 14.