Respiratory Care program earns prestigious accolade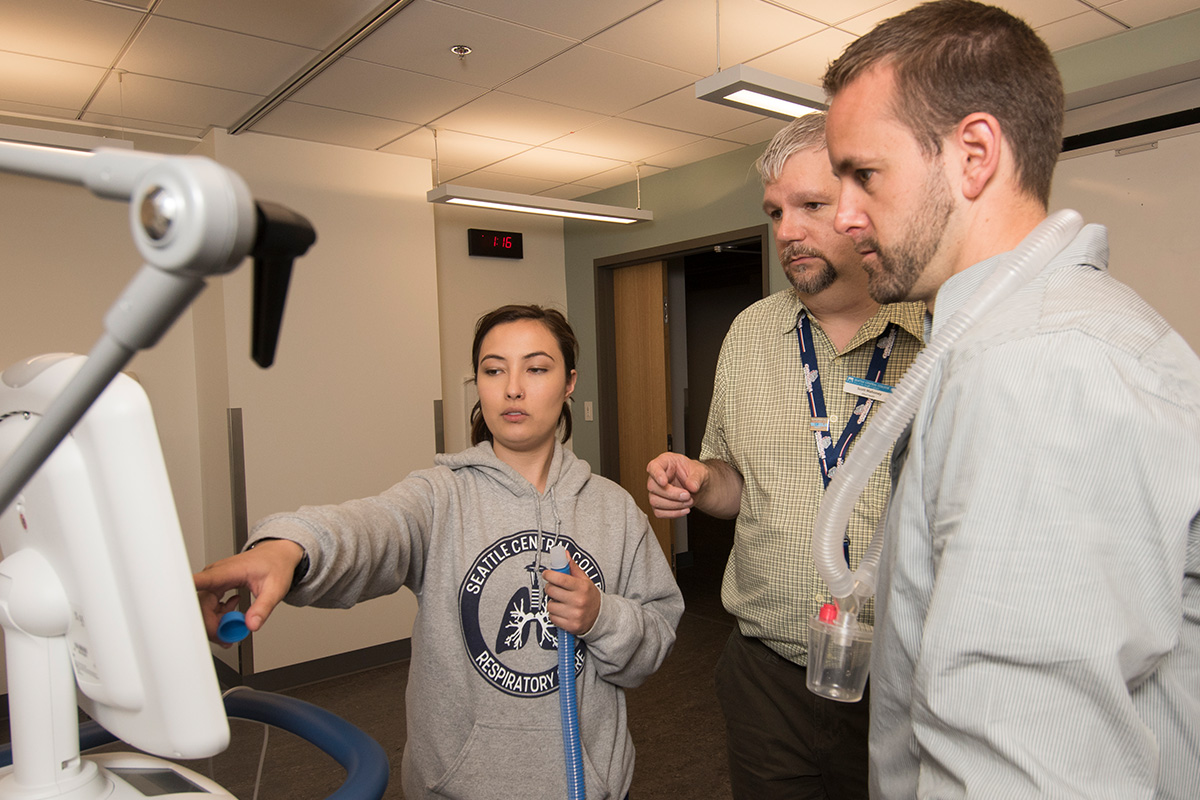 Seattle Central's Respiratory Care program has been recognized with a "Distinguished RRT Credentialing Success Award" by the Commission on Accreditation for Respiratory Care.
The program received the award for "inspiring its graduates to achieve their highest educational and professional aspirations," according to the commission's award letter. It demonstrated excellence in several specific areas, including students who complete the program, pass the national exam and obtain their license to practice and get jobs in the field upon graduation.
"This award shows that our Respiratory Care program is among the best in the country, but more importantly, it means that our students are achieving the kind of success that we want for them. This is the direct result of the incredible instruction and support provided by our faculty and staff," Allied Health Executive Dean David Gourd said.
The Respiratory Care program, part of the Bachelor of Applied Science in Allied Health, is housed in the Health Education Center at the Pacific Tower. With new facilities featuring modern instructional labs with the latest equipment, the program trains two dozen students each year to fill vital positions in the healthcare field.