50th Anniversary gala raises record amount to keep education within reach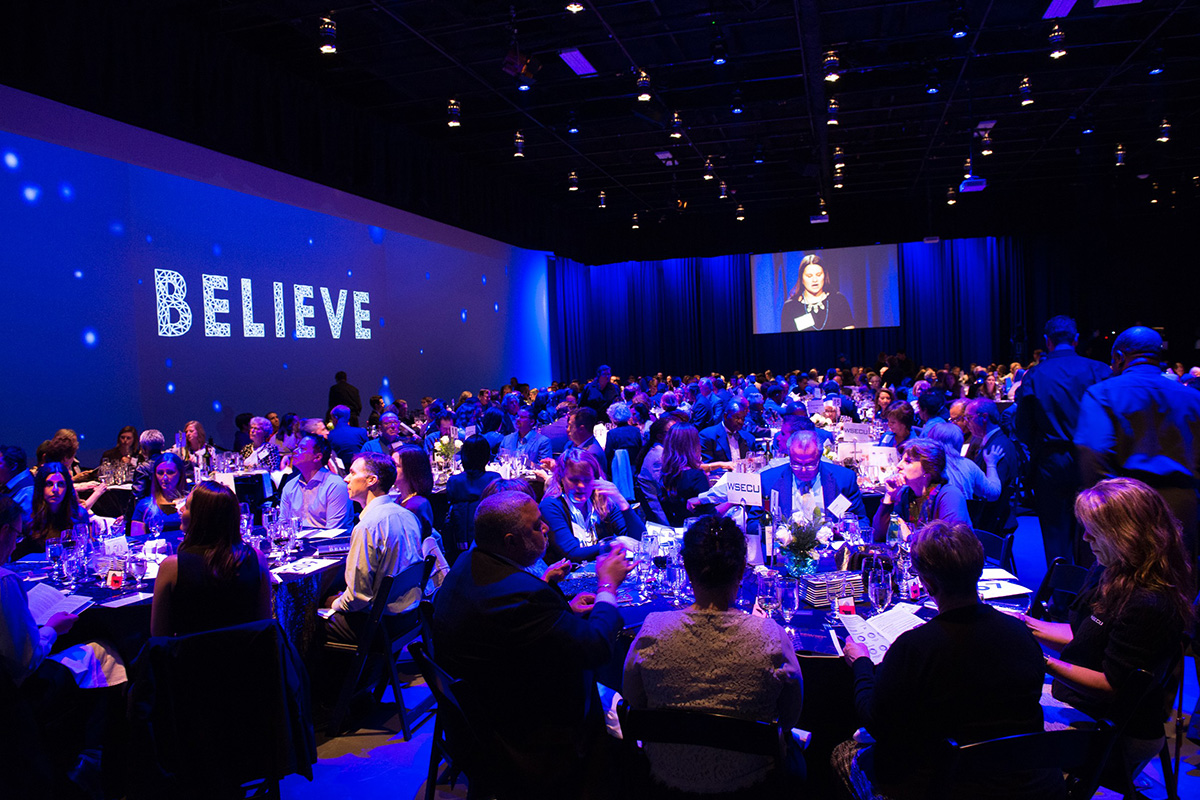 More than 450 people attended Seattle Central College's 50th Anniversary Believe Gala last week, which raised a record-breaking $393,000 to support the college and its students.
The event featured work by students from multiple programs. Graphic Design students created interactive designs and the decorative atmosphere. Stunning dresses from students in the Apparel Design and Development, and furniture built by student in the Wood Technology program, were on display during the reception. A Seattle Culinary Academy alumnus crafted cocktails and hors d'oeuvres, and current culinary students prepared desserts.
Seattle Central President Sheila Edwards Lange, Ph.D., spoke about the impact of the college over the last 50 years, and its important role in the community as it looks toward the future.
"As the city changes, Seattle Central remains steadfast to our charge: that no matter where you come from or who you are, our doors are open to you. Now more than ever, we are grateful to have advocates that not only believe in our students, but also believe in a stable, just and equitable future for our city," she said.
Some of the funds raised will support scholarship programs like the Foundation's Seattle Promise scholarship, which recently celebrated its fourth anniversary with over $1 million distributed to students. The scholarship covers the full cost of tuition for any full-time student with at least a 3.0 GPA who demonstrates financial need.
You can still join the celebration! Visit the Believe Page to give a donation to keep life-changing education within reach, and to bid on limited-edition social justice posters created for the event.