50th anniversary celebration culminates with focus on students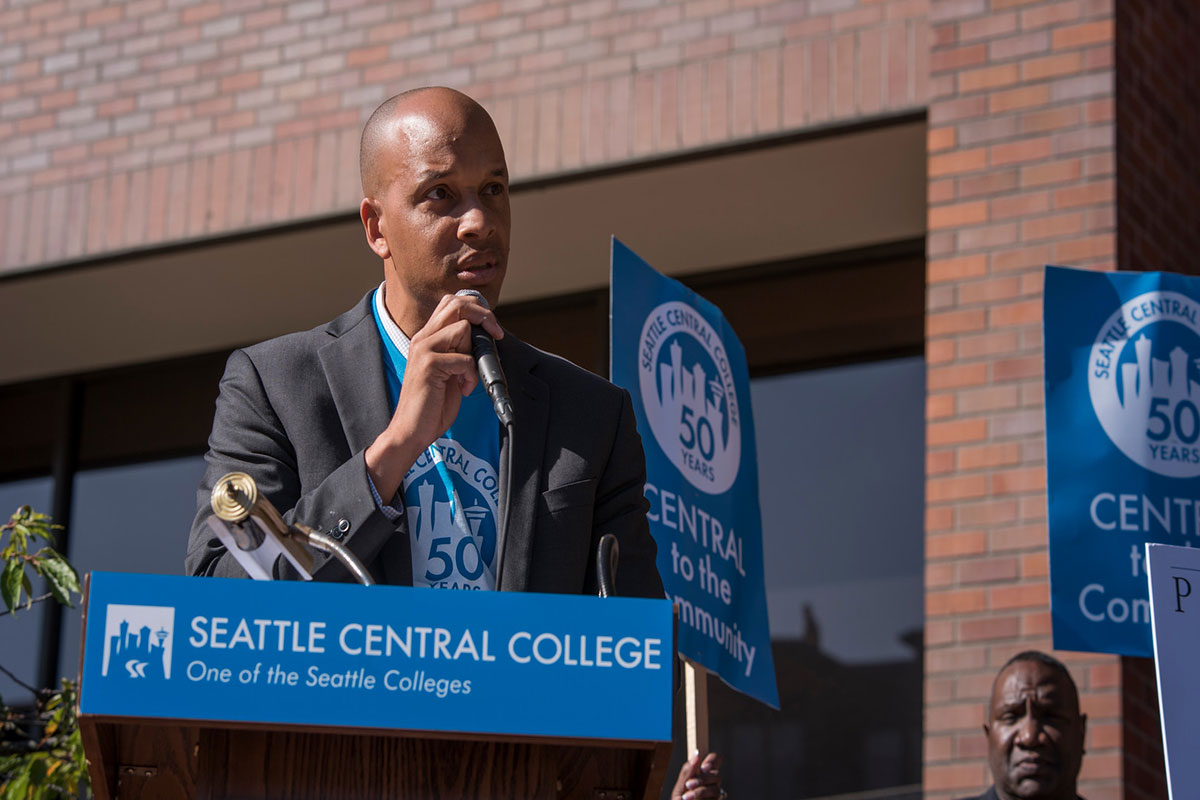 The final 50th event of the year drew more than 200 people to celebrate the work of the college's talented students.
Seattle Central's yearlong 50th anniversary concluded on Wednesday, June 14, with a year-end student showcase and open house, titled, "Central to Inspiration," which drew more than 200 community members, alumni, students and employees.
The highlight of the evening was the work of Seattle Central's talented students, who presented their research projects, posters, demonstrations and more, representing nearly every program offered at the college. The annual showcases from the Creative Academy's Graphic Design and Apparel Design programs anchored the event, and other presentations included a robot demonstration from the Robotics Club, a bread sculpture from the Seattle Culinary Academy, Biology research posters and more.
Seattle Central President Sheila Edwards Lange, Ph.D., presented her vision for the future and gave a "toast" for the college's next 50 years during the program's ceremony.
"As we wrap up this year of celebration and honoring our past, our focus must now turn toward the future. Working on supporting our faculty and staff, remaining relevant, becoming more entrepreneurial, and cultivating strong partnerships in our community will help ensure Seattle Central remains a strong
and vital institution for the next 50 years," she said.
The ceremony also featured the presentation of the 2017 Distinguished Alumni Award to graduate Jim Theofelis, a state-licensed mental health and chemical dependency counselor who has been serving the children, youth and families of Washington state for 40 years. Currently, he is the founding Executive Director of A Way Home Washington, a growing movement to prevent and end youth and young adult homelessness in Washington state.
"I am truly honored to receive this award," Theofelis said. "Even though Seattle Central has grown and taken the word 'community' out of its name, it's clear that the sense of community is in the DNA, soul and mission of this fine institution."
Did you miss the event? Check out more photos below.