Long time instructor is a testament to lifelong learning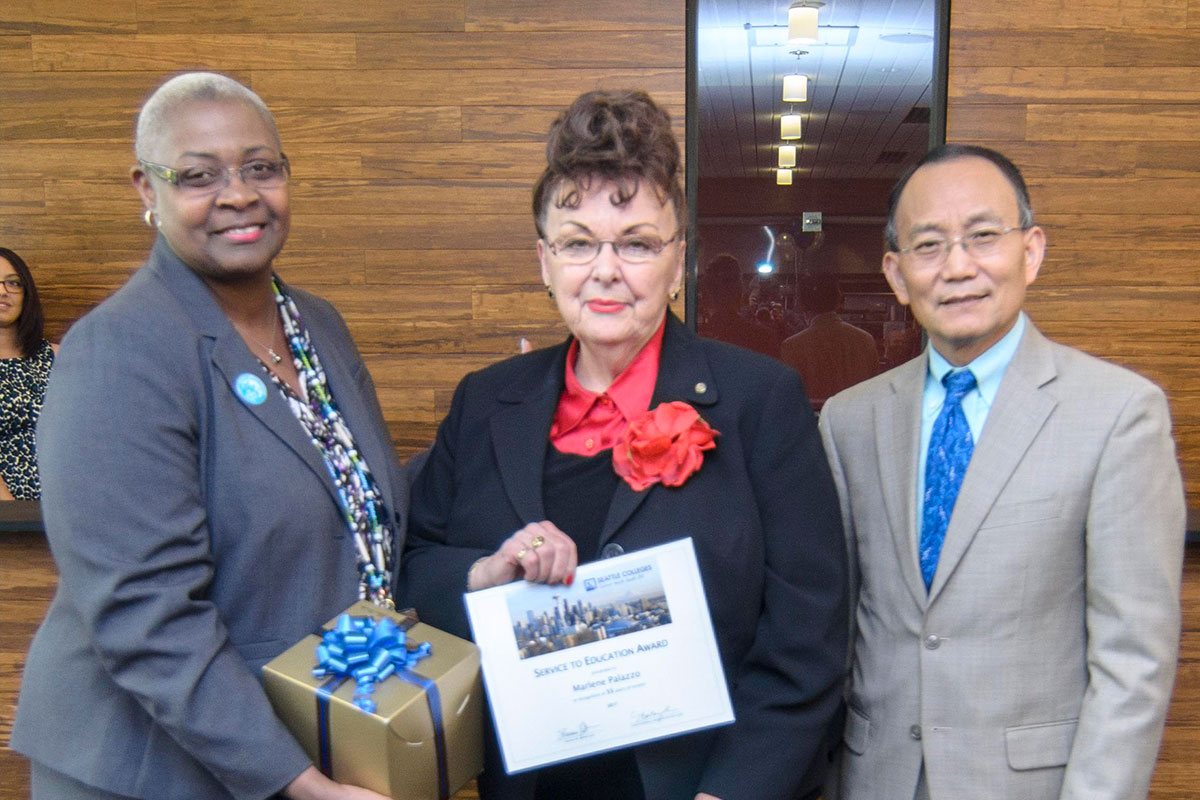 Nearly six decades into her teaching career, Marlene Palazzo is committed to expanding her knowledge alongside her students.
Business Information Technology instructor Marlene Palazzo, who recently earned her doctorate in Business Administration at age 74, is one of the few people who can say that they have grown up with the Seattle Central College community.
Marlene, who was recently honored for her 55 years of service to the college, started out as a part-time instructor teaching office occupational skills in 1962 at Edison Technical School, which later became Seattle Community College in 1966. Now as a full-time instructor, Marlene teaches customer relations, professional development and technology lab courses.
At an age when many people have long since retired, Marlene is still passionate about expanding her knowledge and abilities. That's why she decided to pursue a doctorate degree.
"The personal satisfaction of attaining this major goal, while conquering multiple life challenges and occurrences, is extremely difficult to express in words," Marlene said. She hopes to inspire others in the same way a story of an 85-year-old woman earning her bachelor's degree moved her.
Over the past 50 years, Marlene has seen Business IT, formally known as Office Occupations, expand from a focus on office training to a diverse program that offers more variety in areas of study. With this change, Marlene has noticed more students with degrees from four-year colleges and universities take courses in Business IT to get hands-on experience, in addition to more men joining the program.
"What has kept me here is that I love the environment, the differences and the diversity of the college," Marlene said. "We have community in the hallways, which gives it more of a family feel. You feel absorbed and immersed in that community."
What most energizes Marlene is working with students and watching them grow academically.
"I love the accomplishment that they feel and the self-confidence and to see people accomplishing
something that they feel good about," Marlene said.
Marlene plans to stay at Seattle Central as long as she is still effective in the classroom. "I am one of those few lucky people who can say that they never had to work a day in their life," she said.