New solar-powered trash bins to help campus stay clean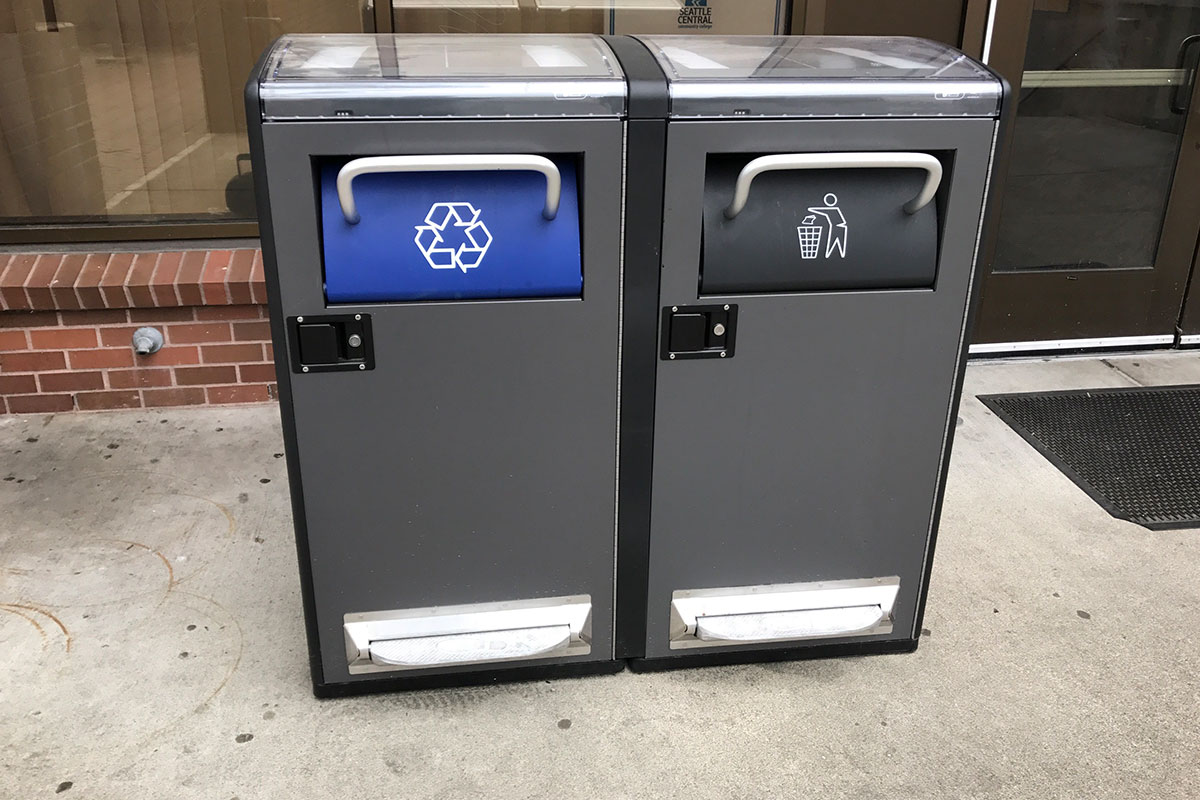 In an effort to create a cleaner environment, ten solar-powered trash and recycling bins have been installed in exterior locations around campus. Also known by their brand name, "Big Belly," they promise to do a better job of keeping refuse contained.
"With our previous cans, people and animals would routinely dig through the cans and scatter the trash everywhere, creating a mess. The design of the Big Belly bins makes it almost impossible to dig through, which means our campus will be much cleaner," said Custodial Services Manager Bili Basha. He and his team studied other organizations' solutions, including King Country Metro Transit, the University of Washington and college campuses around the country, and found Big Belly to be the most practical option.
What makes the cans unique are their solar-powered feature, which compacts trash and only requires service once every two weeks, versus two times per day for the previous cans. When they become full, a wireless feature automatically notifies staff. Each container also contains two compartments, for recycling and trash, allowing people to sort their garbage and enabling the campus to increase its recycling.
"I think people will start to see a big improvement in the cleanliness of our campus with these new bins," Basha added.