Korean consulate teams with Seattle Culinary Academy to host contest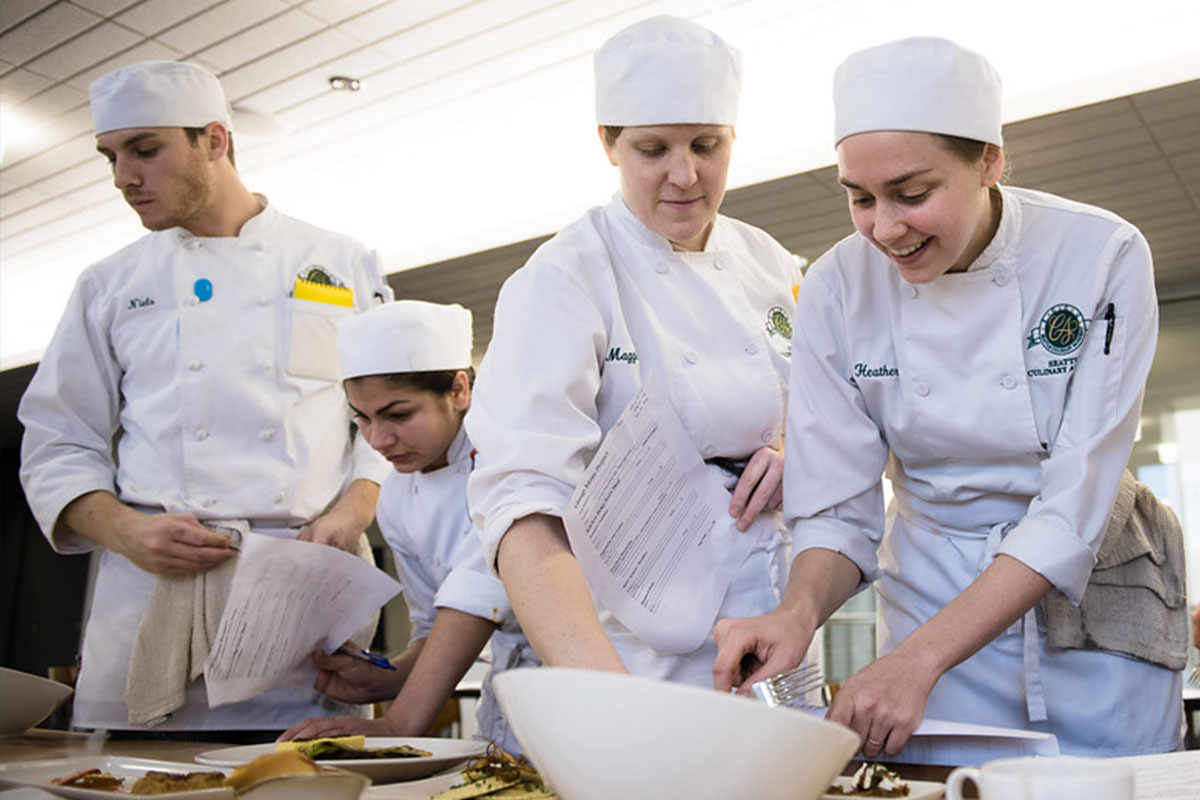 Academy's students will test their skills preparing Korean street food in competition.
Seattle Central College's Seattle Culinary Academy is partnering with South Korea's Seattle consulate to host a "Korean Street Food Contest" on Aug. 11 to promote and introduce Korean cuisine to the community.
Seven teams — five from the academy and two from the Art Institute of Seattle — will prepare Korean foods typically found at street vendors or food trucks, including bulgogi (grilled marinated beef) and bibimbap (rice mixed with vegetables and beef). Each team will create samples of their dish for the five judges who will choose a "Public's Pick." Teams will present their cuisine and explain their dish of choice, their passion for Korean food and more. The top three teams will win a cash prize.
After researching culturally diverse culinary schools in the area, the consulate contacted the academy about hosting the contest. Their goal with the contest is to increase awareness of Korean foods to students working toward careers in the food industry.
"We realized that Seattle Central College not only has passion for the event but is also located in the heart of Seattle where more students could have the opportunity to join the 2017 Korean Street Food Contest," the office of the Consulate General of the Republic of Korea said in a statement.
Katherine Kehrli, associate dean of the academy, believes that participating students will gain exposure to different ingredients and flavors, which will expand their knowledge on preparing cultural foods and will lead them to creating new dishes with various tastes in the future.
"Every opportunity outside of the academy helps students demonstrate the great work they are doing," Kehrli said. The academy's goal is to provide students with a globally focused, enriching and fun instructional program and this particular event ties well with that, she added.