Two Seattle Central graduates recognized for academics and service in the community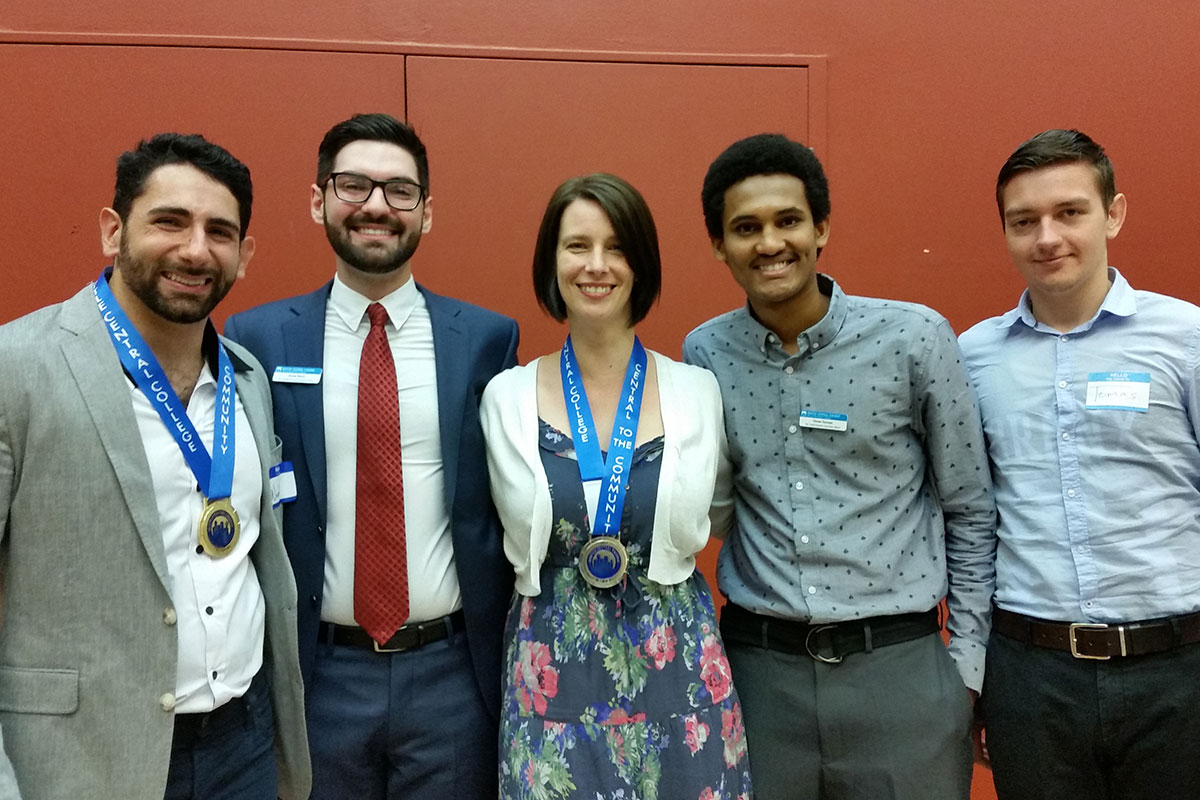 Nicola Kalderash and Daniela Borchmann were honored with medals at a ceremony
Two recent graduates have earned special recognition for their dedicated service to the Seattle Central community while maintaining high grade point averages. Nicola Kalderash and Daniela Borchmann received the inaugural President Medal and Vice President Medal, respectively, awards created this year to honor two outstanding students and encourage more students to engage in service and pursue academic excellence.
Kalderash and Borchmann were celebrated at a ceremony earlier in August, where Seattle Central President Sheila Edwards Lange, Ph.D., and Vice President of Student Services Yoshiko Harden presented the awardees with their medals.
Nicola Kalderash, President's Medal
Kalderash graduated in Spring 2017 with a college transfer associate degree. He was heavily involved at Seattle Central as an active member of Phi Theta Kappa (the national two-year honor society), president of the Mandarin Club, a leader in student government and more. He plans to transfer to the University of Washington this fall, where he will work toward dual degrees in informatics and international studies.
"This award embodies a huge thank you from the students, staff, faculty, and administration to me from the school I owe so much to," he said. "I didn't do it for pride, prestige or profit. I did it to help people and communities in whatever capacity I could and I hope I did."
Daniela Borchmann, Vice President's Medal
Borchmann graduated in Spring 2017 with a short-term certificate in global studies. She was involved in the Global Engagement Team as a communications coordinator and provided support for student learning as a teaching assistant for the general psychology course. In the past, she has volunteered for non-profit organizations and tutored students. She plans to continue volunteering after graduating from Seattle Central. She is currently searching for work opportunities.
"To receive this medal is a meaningful and valuable recognition for the dedication and passion I put into my program," she said. "I hope this new tradition will last for a long time and give future generations of students the same feeling of pride in their achievements and their connection to Seattle Central."