Seattle Central launches new app for students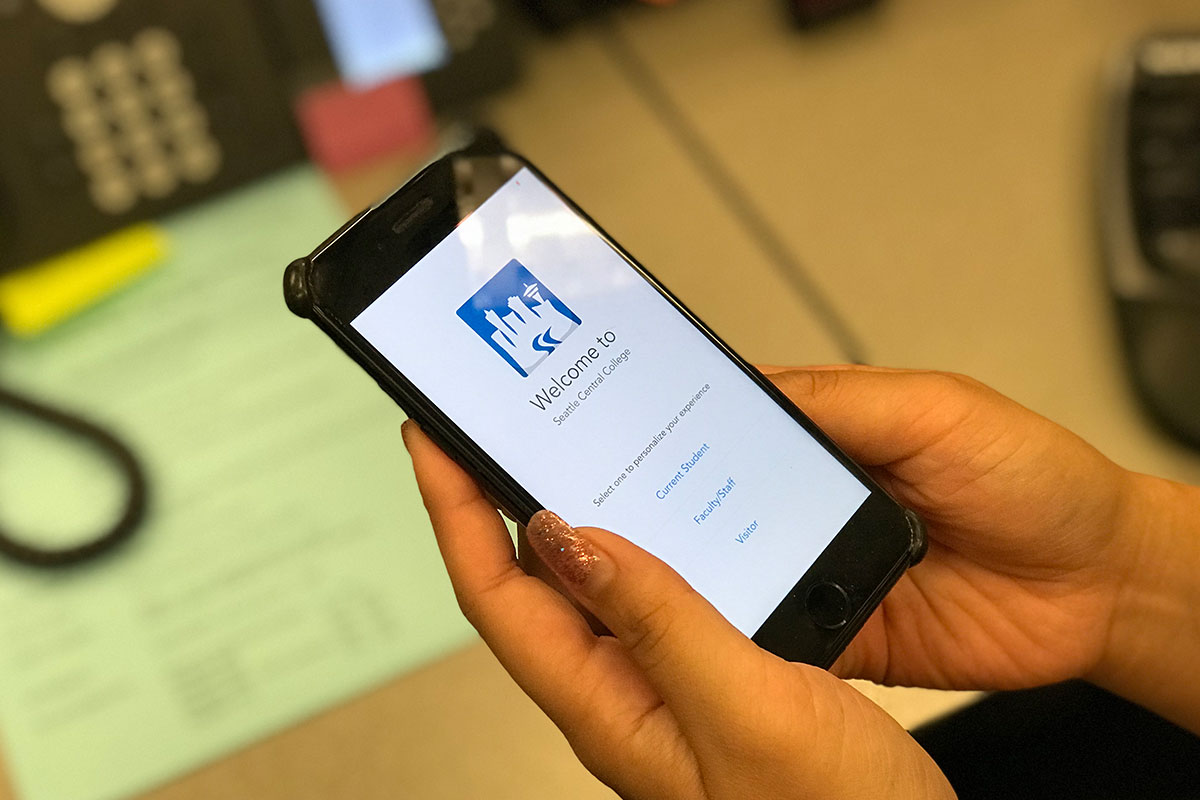 Resources such as campus events, organizations and more are just one click away on any smartphone
Seattle Central students will have an easier time navigating campus and connecting with fellow students thanks to a new mobile app for smartphones and tablets. The Seattle Central College app will enable students to perform a variety of key functions, including:
View their class schedule and access Canvas
See what is happening around campus using the events calendar via 25 Live
Read news and updates about the college via the News Center and campus alerts
Converse with fellow students using the question and answer feature
Gather information about student clubs and organizations
Last year, student leaders from the Associated Student Council wanted to develop an engagement tool that allows the student body to easily stay connected. During the summer, several departments collaborated with OOHLALA, a mobile app used by hundreds of colleges and universities worldwide, to develop Seattle Central-specific content and functionality for the app.
Faculty and staff in addition to students can sign in using their Seattle Central EAD username and password and access the academic calendar, the News Center, campus events and more.
Download the app today through Google Play or the App Store by searching "Seattle Central."