Former refugee thrives at Seattle Central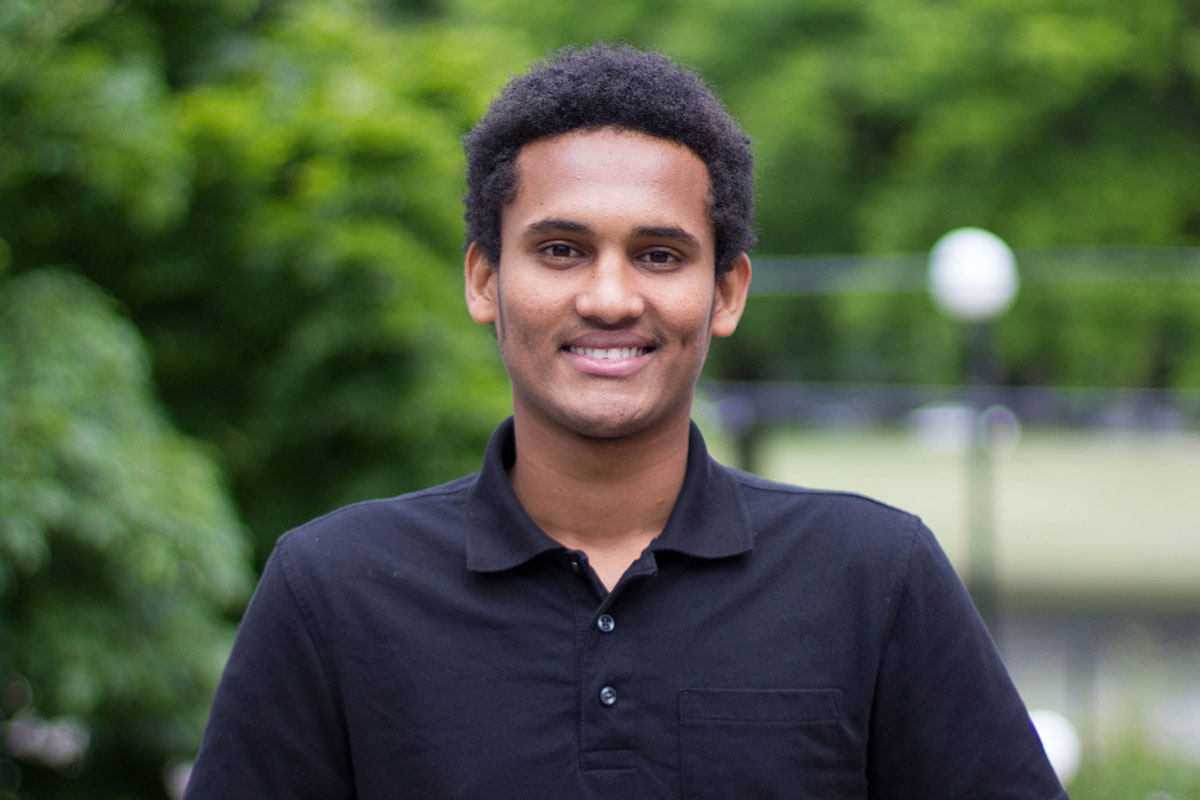 Omar Osman, Associated Student Council's executive of administration, is using his childhood experiences in Kenya to strengthen the campus community
As Omar Osman roams the halls at Seattle Central, he notices that his fellow students do not always engage with each other. His main goal as executive of administration is to create a more diverse and connected environment by encouraging the student body to converse with one another through campus-wide events.
"Because Seattle Central is so diverse, it is important to me that we break down barriers among different student populations because it reduces cultural perceptions and enriches students with lots of information about each other's cultures," Osman said. Osman had a similar goal when he lived in a refugee camp in Kenya – to improve the conditions for refugee youth.
When he was just three months old, Osman's family fled their hometown in Somalia when the civil war broke out. Soon after, they moved to the world's largest refugee camp, Kakuma, in Kenya. When he began school as a six-year-old, he often found himself in overcrowded classes with more than 350 students to a teacher.
"At the refugee camp, there are a lot of children and very few schools," Osman said. "There were just 20 primary schools and four high schools to serve over 150,000 children. This meant it was very competitive to get into one of the four high schools."
Osman was fortunate to get a chance to continue his education after primary school. High school was the highest level of education for students in the camp. Since he was a refugee, he was not allowed to leave the campsite to work in the Kenyan employment sector because refugees are perceived to be a threat in the community. Since he couldn't work, he decided to organize a group of youth from the camp to improve conditions for other youth.
Eventually, Osman began to volunteer with humanitarian agencies in administrative and outreach work between agencies and communities. The United Nations' Global Refugee Youth Consultation recognized his efforts by selecting him to serve as an ambassador for all 90,000 refugee youth in Kenya.
After the Kenyan government announced the closure of the camp, Osman and his family relocated to the United States with help from the UN. He was excited to be able to continue his education beyond high school. Although he lives in Renton, Osman chose Seattle Central because he appreciates its diversity, which reminds him of home.
"I love Seattle Central," he said. "There are more international and diverse students, and the educational opportunities are unlike anywhere else."
Osman is grateful for the opportunities he has had, including serving in student government and enhancing his leadership skills.  He hopes to transfer to a four-year university to study political science and dreams of working in government and public advocacy.