Innovative program helps immigrant finish high school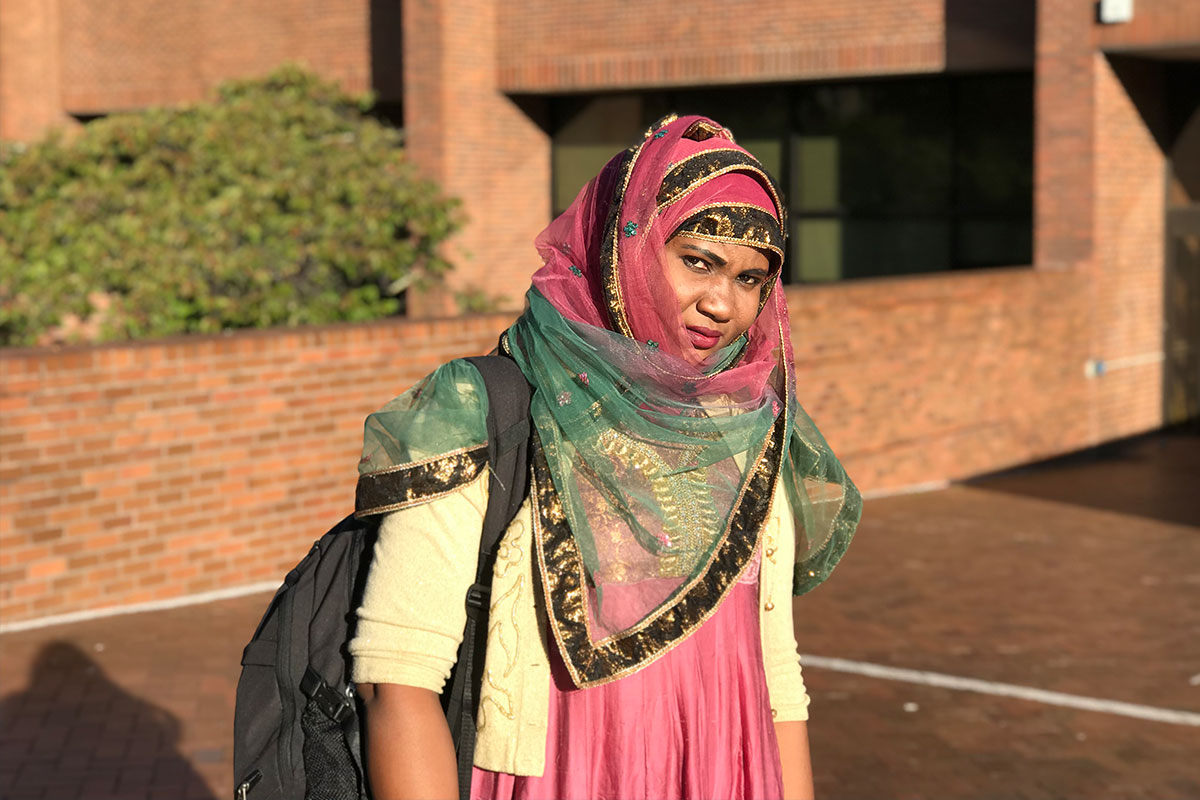 Through hard work and dedication, Asma Diallo earned a high school diploma in just one year
While working and providing care to three kids as a single mother, Asma Diallo, an immigrant from Africa, earned her high school diploma in one year despite having to begin her education essentially from scratch.
Since grade school, Diallo dreamed of being the first in her family to attend college, with the goal of earning a nursing degree. However, because arranged marriages are common in Zambia, her home country, she was married at age 16, forcing her to drop out of high school while still in the 10th grade. Although her husband promised she could return to school, he went back on his word, and Diallo was forced to stay home and become a housewife. When the family moved to Seattle last year, Diallo, with her children, separated from her husband, giving her the opportunity to pursue her educational goals once more.
After learning about Seattle Central from a college employee while she and her kids were staying in transitional housing, Diallo enrolled in the GED program. When she first started, Diallo felt overwhelmed and thought about giving up since she had not been in school for nearly ten years. After the first quarter in the program, Basic and Transitional Studies (BTS) instructor Adrianne Lugg suggested that she would be a better fit in the High School 21+ program, which enables students to use their work or life experience to earn a diploma. Lugg warned Diallo it would take a while to finish the program because she had no high school credits to transfer, but Diallo assured Lugg that she would try her best.
Typically, students enter the program with transferred high school credits and finish in two years. With no credits transferred, Diallo completed the program in one year by enrolling in five classes each quarter, whereas most students with some credits already completed take around two years.
To prevent herself from getting distracted at home, she stayed at the college's tutoring center for many hours to finish her homework. Often, she would stay up all night to finish homework assignments. Though balancing school, work and family commitments was tough, she often told herself, "I'm never going to go further if I don't get this done, so I am going to stay and do it."
Now with her diploma, Diallo is taking classes through the BTS program and plans to enroll in the Nursing or Applied Behavioral Science programs. She recently completed 20 credits worth of math in just two quarters.
Diallo recently completed four math courses in two quarters through the Adult Basic Education/ALEKS math program. She is now enrolled in pre-RN Nursing prerequisites and regular college English and math courses. She is confident that she will graduate in couple of years. According to Diallo, she will not stop until she earns her RN and transfer to UW to become a nurse practitioner.
"I love the support I've received from the instructors here. They don't care who you are or where you're from, they help everyone. I am very fortunate to be at Seattle Central," she said.