Construction faculty honored as Housing Heroes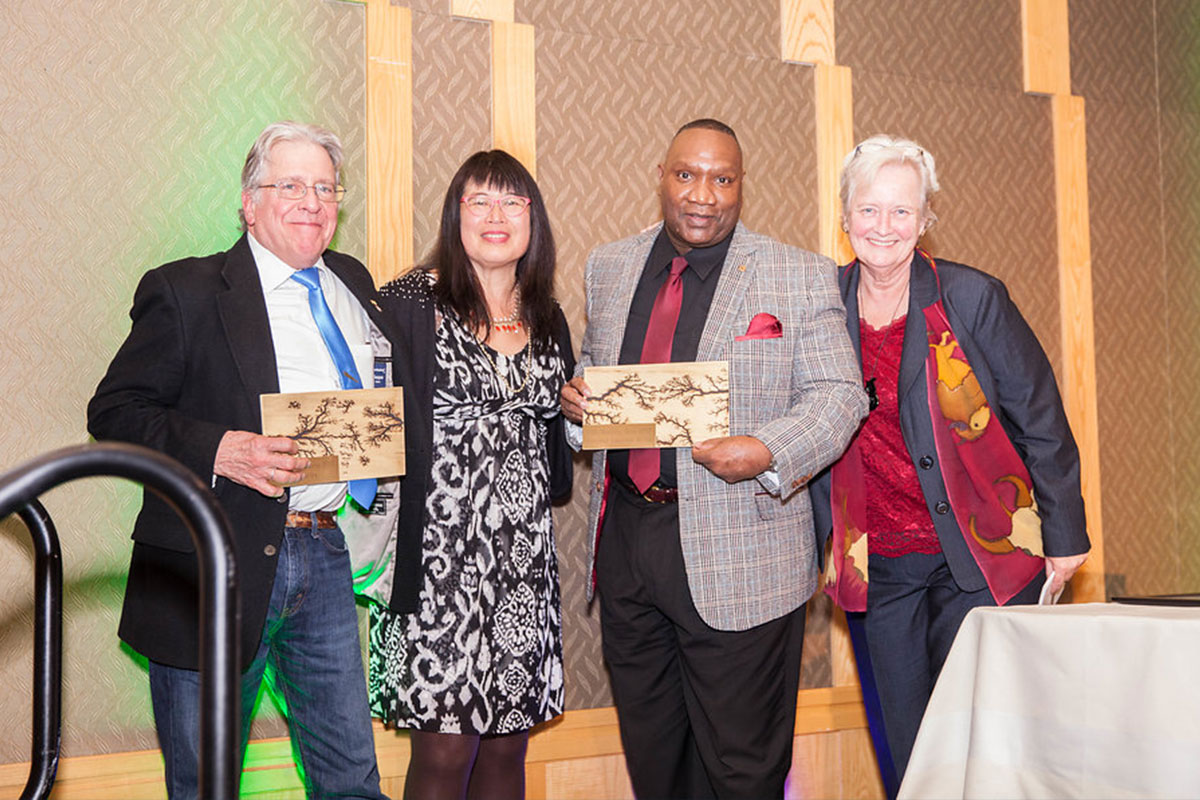 Seattle Vocation Institute's Lawrence Willis and Guy Astley help build tiny homes for the homeless
Seattle Vocational Institute (SVI) instructors Guy Astley and Lawrence Willis were honored as Housing Heroes for their efforts to end homelessness at Low Income Housing Institute's (LIHI) annual gala and auction in November.
Astley and Willis both serve as faculty at the school's Pre-Apprenticeship and Construction Training (PACT) program, specifically designed to train minority students from underserved communities for careers in the construction trades. Willis has served as the program's director for the last two years, and Astley, with more than four decades of construction industry experience, has taught at SVI for 18 years.
As part of the program's curriculum, about 30 PACT students practice construction skills building 150-square-foot tiny homes each year. When finished, they are installed at homeless camps located around the Puget Sound. Each tiny home takes one homeless person off the street, providing electricity and shelter from the weather, until permanent housing can be found.
According to LIHI Executive Director Sharon Lee, tiny homes built by PACT faculty, students and community partners are filling an immediate need in the fight against homelessness.
"Seattle is one of the fastest growing cities in the nation and we have an immediate need to end homelessness for thousands of people," Lee said. "It takes two or three years to build permanent transition housing."
During his tenure at SVI, Willis has helped build dozens of tiny homes, yet he wants to build even more.
"I want to take this program nationally. I want the Pacific Northwest to be the model for combating homelessness," Willis said. "I'm very thankful to the college for giving me the freedom to serve the less fortunate. That's my heart, my community."
Astley also hopes to build more tiny homes in the years to come. "I've been a carpenter for the last 43 years and I'm going to use the skills given to me to give back to society, to people who need it most," Astley said. "I will keep building tiny homes as long as I can stand up."
SVI is a division of Seattle Central College. The PACT program is one of several programs offered at SVI, which provides short-term job training for people in low-income and communities of color to enter high demand fields, such as healthcare and construction.