Weekly gathering creates community for African American men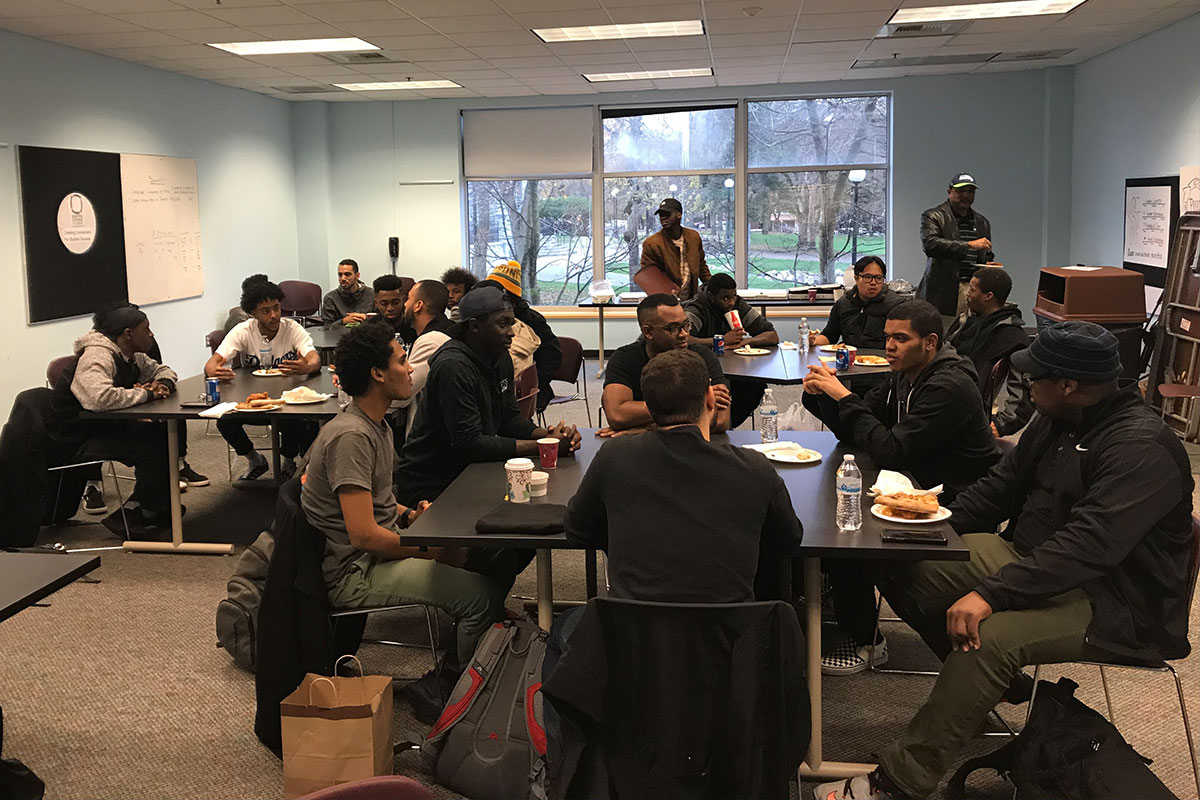 Seattle Central recently created an initiative to build a sense of belonging for men of color.
At the beginning of December, nearly 40 students and staff attended the first Fellas Friday meeting, a weekly session for African American male students to help them forge connections with faculty and staff through intellectual empowerment, mentoring and fellowship. Student Leadership Director Alvin Logan, Ph.D., modeled Fellas Friday after a similar program at the University of Texas, Austin (UTA).
"Weekly empowerment meetings made a huge impact on black males at UTA," Logan said. "I want the students at Seattle Central to feel that they belong here. Having weekly meetings will break the barrier between faculty, staff and students."
Logan hopes to see increased graduation and retention rates among male students of color. Throughout the year, he plans to invite campus and community leaders to speak on special interest topics, internship and job opportunities and more.
Meetings take place on Fridays from 12 to 2 p.m. in MAC 210.