Chefs earn high rank in global competition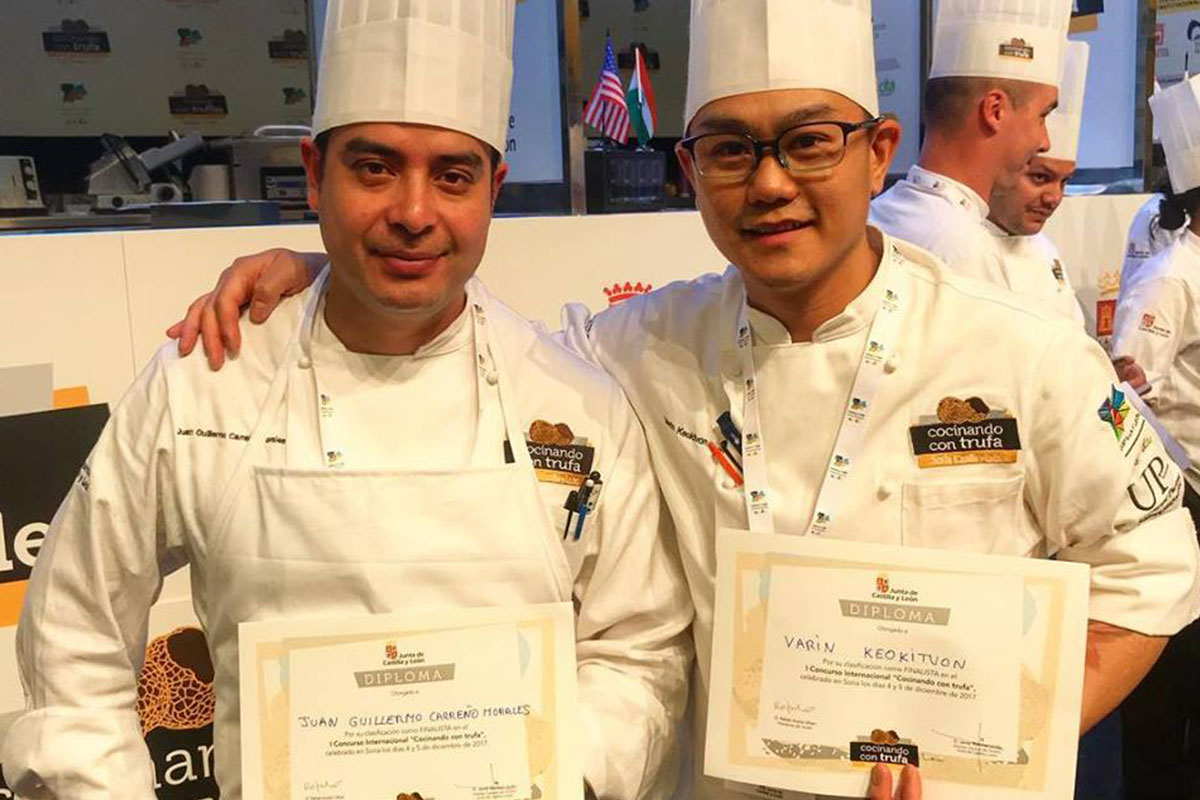 Instructor and student travel to Europe and compete in food contest
Two chefs from Seattle Central College's Seattle Culinary Academy placed fifth in an international food competition in Spain earlier this month.
Chef/Instructor Varin Keokitvon and Student Chef Guillermo Carreno Morales competed together in the inaugural "Cooking with Truffles" competition sponsored by the Government of Castilla and Leon in Soria, Spain. Fifteen pairs of chefs and student chefs from around the world prepared two dishes — one hot and one cold — using black truffles as the key ingredient. Jurors evaluated each recipe on the following categories:
Use of truffle
Flavor
Originality
Technique
Presentation
Teamwork
The Government of Castilla and Leon organized the competition to celebrate the truffle, which is a universal gourmet symbol. It is coveted as a top ingredient by the best chefs around the world.