Call for League for Innovation submissions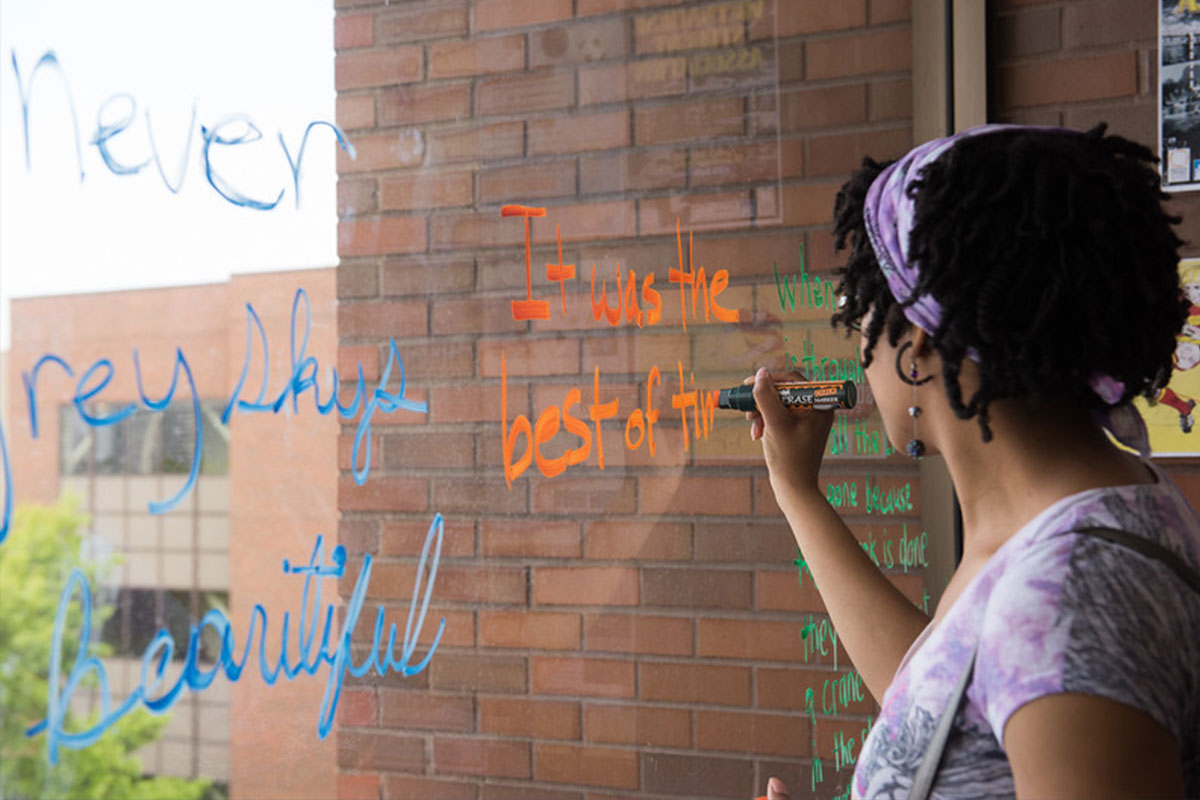 Student authors, poets and playwrights are encouraged to submit their writing for the 2018 literary contest by March 13.
The League for Innovation, an international non-profit organization that cultivates community college environments, is now accepting entries for the 2018 National Student Literary Competition. Award recipients chosen at the district level will advance to the national competition. Cash prizes accompany recognition at both levels.
Last year's winners include:
Linnea Young, first-place, Poetry
Ross Showalter, first-place, One-Act Play
Kitty Slocum, honorable mention, Poetry
Sarah Hammond, honorable mention, One-Act Play
Mary Gallacci, honorable mention, Fiction
CONTEST RULES
Student work is being accepted for the following categories:
Fiction (3,500 word limit)
Personal essay (2,500 word limit)
Poetry (67 line limit)
One Act Play (3,500 word limit)
Each entry must be submitted as a hard copy AND a Word document attachment to Jeb Wyman, BE4128.
A cover page is required with the following:
Author's name
Home address and phone number
Title of entry
For more information, please contact email Jeb Wyman or call at 206.934.5431.