Seattle Central pays tribute to Japanese-Americans interned in 1940s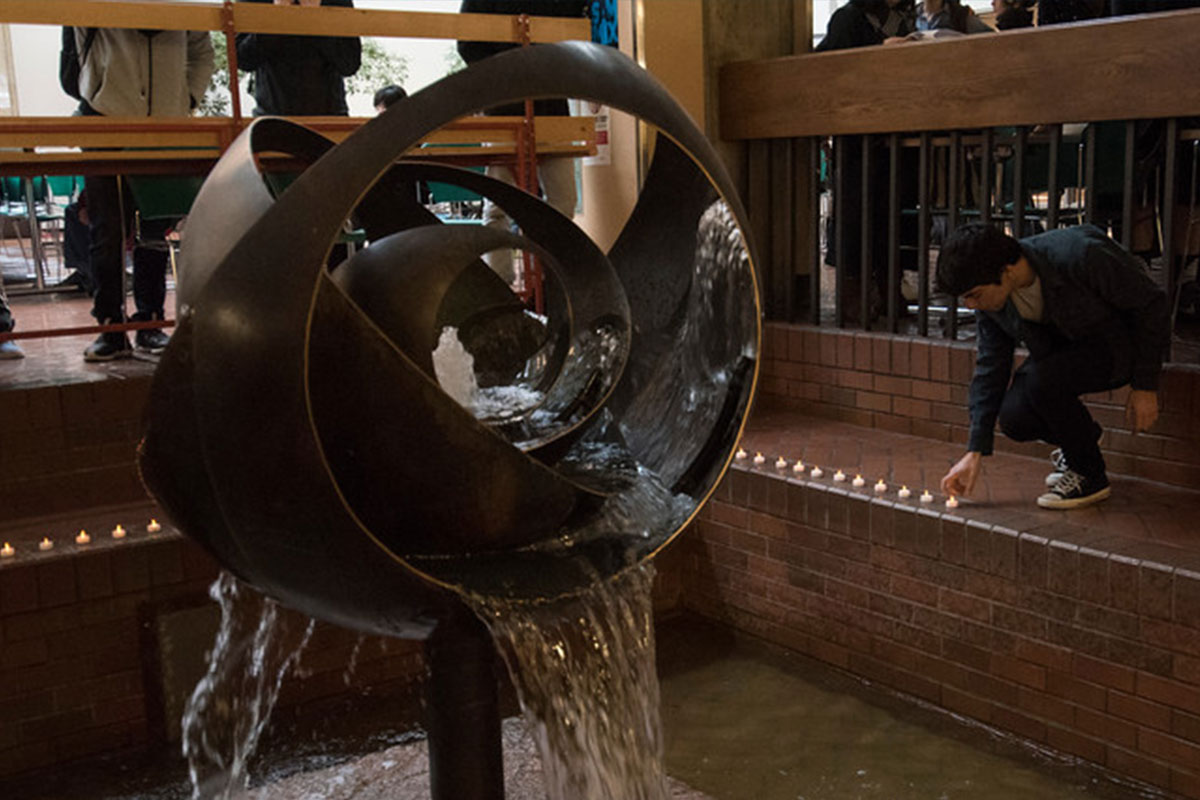 Day of Remembrance events brings campus together to reflect on the internment of nearly a third of the former Broadway High School student body
In the spring of 1942, nearly a third of the student body at Broadway High School (the future site of Seattle Central College) failed to show up for class. Instead, these young Japanese-Americans were removed to internment camps across the West, never to return to school.
Next week, Seattle Central College will remember its connection to the 76th anniversary of Executive Order 9066 that resulted in the internment of over 110,000 Japanese-Americans during World War II.
On Thursday, Feb. 15, the college will host,"Issho-ni: Together," a short program commemorating the Japanese Americans who were imprisoned. At 10 and 11 a.m., the college will show a viewing of the short film, Pilgrimage, followed by a discussion. Directed by Tadashi Nakamura, the film tells the inspiring story of how the Manzanar Relocation Center, one of ten abandoned WWII internment camps for Japanese Americans, has transformed into a symbol of retrospection and solidarity for people of all ages, races and nationalities in our post 9/11 world.
Beginning at noon, the campus will hold a candlelight remembrance at the campus's historic Tsutakawa Fountain. Students in Japanese language classes will read the names of over 150 students of Japanese descent who were forced to leave Broadway High School. Patrick Oiye, a fourth generation Japanese-American from Seattle, will open and close the remembrance ceremony with a performance on the tsugaru shamisen, a traditional Japanese instrument. The fountain, created by Japanese-American sculptor and Broadway High School alumnus George Tsutakawa, serves as a reflection of the institution's past.
Seattle Central's connection to Japanese internment extends well beyond the impact it had on Broadway High School students. Broadway Performance Hall, the former site of the high school, was one of 10 sites nationwide where reparations testimonials were held in the 1980's.
EVENT DETAILS
WHAT: Viewing and discussion of the film, Pilgrimage
WHEN: Thursday, Feb. 15, 2018, 10 to 11 a.m. and 11 a.m. to noon
WHERE: Library Room A (10 a.m.); Room BE4151 (11 a.m.)
WHO: The event is open to the public. All members of the media are welcome to attend.
WHAT: Candlelight Remembrance of Broadway High School Japanese-American Internees
WHEN: Thursday, Feb. 15, 2018, noon
WHERE: Tsutakawa Fountain, first floor of Seattle Central College Broadway Edison building, 1701 Broadway
WHO: The event is open to the public. All members of the media are welcome to attend.
About Seattle Central: Chosen by nearly 15,000 students each year, Seattle Central College offers a comprehensive range of educational programs and opportunities for academic transfer, workplace preparation, basic skills and continuing education in an urban environment. Visit us online at www.seattlecentral.edu.