Seattle Central to host Science Olympiad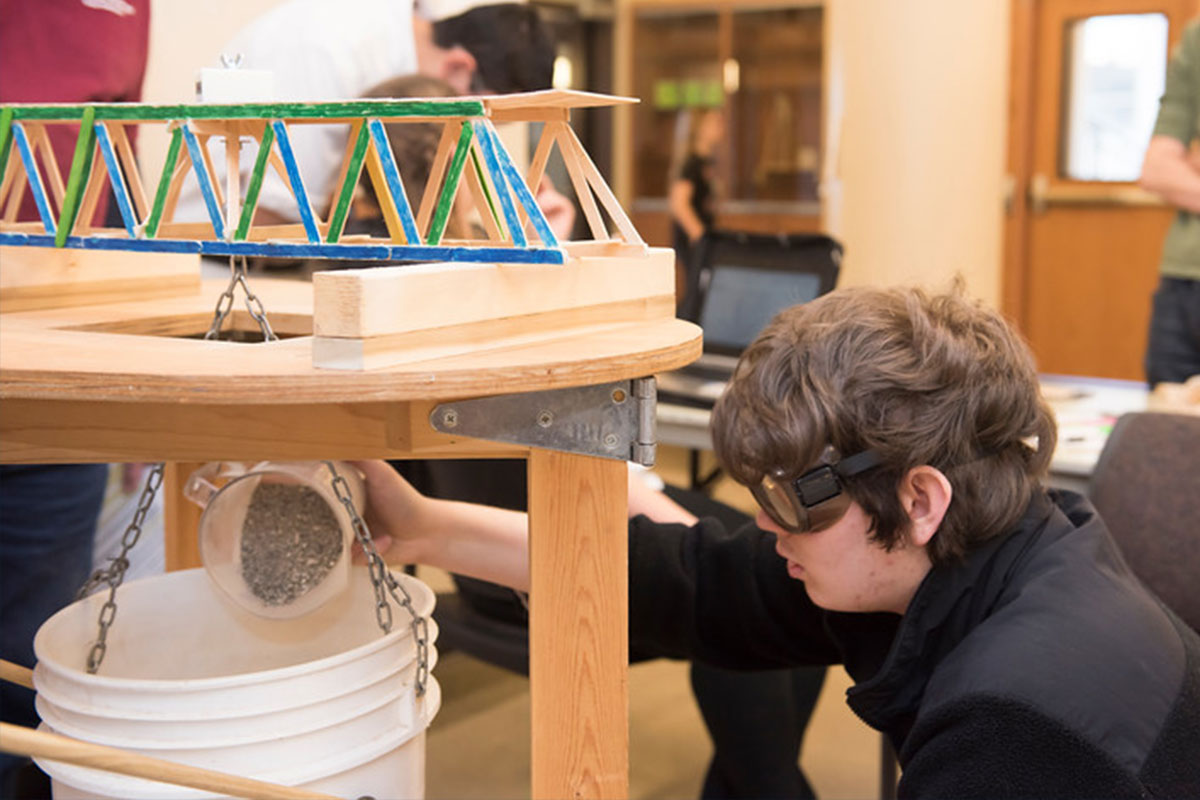 More than 500 students will test their scientific mettle this Saturday, March 3, during the annual Northwest Regional Science Olympiad Tournament, hosted by Seattle Central College. The interactive event runs from 7 a.m. to 6 p.m., with competitions starting at 8 a.m. An awards ceremony will follow.
Teams from over 20 middle and high schools have spent months applying math and science skills to design, build and operate projects. Competitions will be held in 50 different categories, including ecology, microbes, meteorology, astronomy, thermodynamics, bridge building, electric vehicles, drones, forensics and anatomy.  
"The Science Olympiad and similar events are so valuable to develop and nurture the next generation of scientists," said Wendy Rockhill, dean of Science, Technology, Engineering and Mathematics (STEM) at Seattle Central. "It's always amazing to see the brilliant projects that these students create."
The event's purpose is to promote STEM education and cultivate community awareness of programs available to local students.
The competition will take place on the main campus in the Science and Math Building (SAM), Broadway Edison (BE) and Cal Anderson Park. A complete schedule of events and locations will be available at the first floor registration table in the Broadway Edison Building, 1701 Broadway. The event is free and open to the public. Events will be supervised by Seattle Central faculty, staff, students and community volunteers.
CONTACT ON SATURDAY (3/3):
Wendy Rockhill, Ph.D.
Dean, STEM
Seattle Central College
206.934.6921
wendy.rockhill@seattlecolleges.edu
CONTACT THROUGH FRIDAY (3/2):
AK Sterling
Communications Consultant
Seattle Central College
206.934.5488
akinlana.sterling@seattlecolleges.edu
About Seattle Central: Chosen by over 15,000 students each year, Seattle Central College offers a comprehensive range of educational programs and opportunities for academic transfer, workplace preparation, basic skills and continuing education in an urban environment. Visit us online at www.seattlecentral.edu.