Seattle Culinary Academy hosts healthcare food contest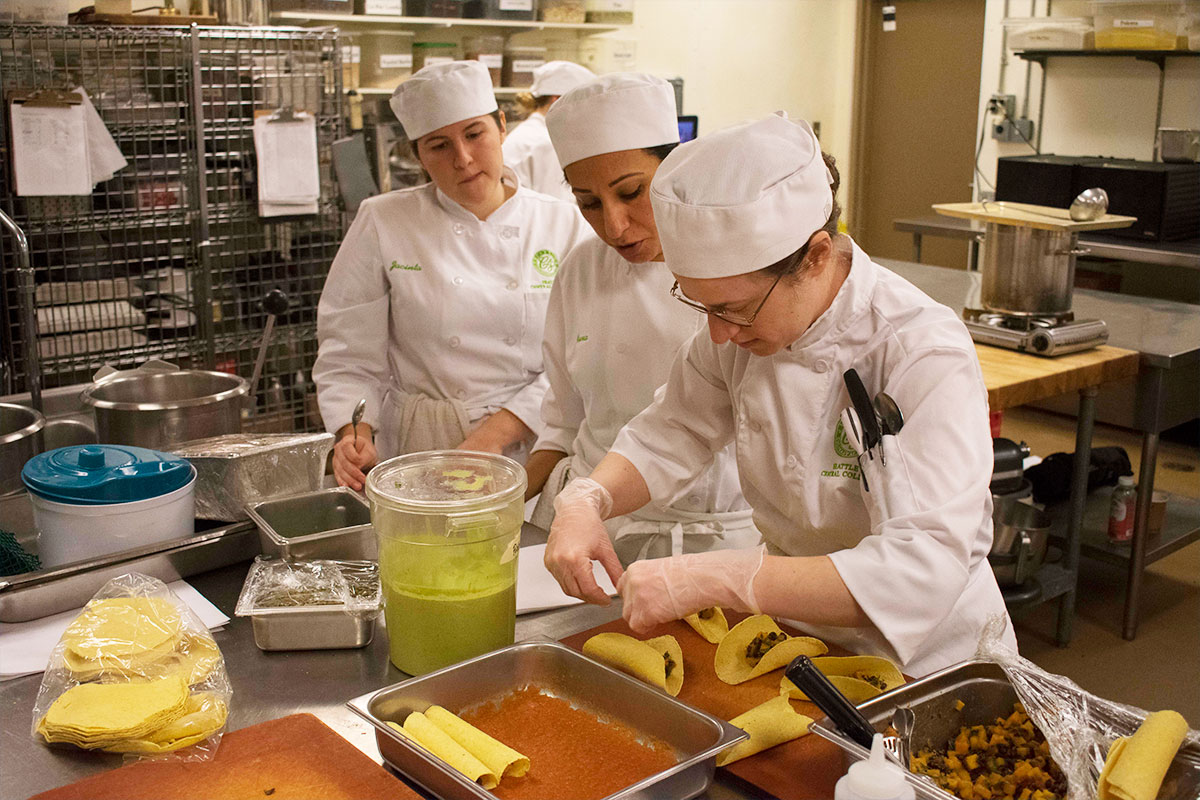 Seattle Culinary Academy partnered with a healthcare non-profit organization to host a culinary contest focused on creating healthy and sustainable hospital foods.
Health Care Without Harm organized the "Health Care Culinary Contest: Reimagining Hospital Food" as a way for clinicians, hospital food purchasers and chefs to connect to create and feature recipes derived from plant forward proteins. Healthcare clinics and hospitals throughout the country submitted recipes for the contest and five were chosen.
Seattle Culinary Academy students broke up into teams to create the five recipes. The panel of judges scored each dish based on:
recipe creation
accessibility of ingredients
ease of execution
sector appropriateness
flavor