Annual Believe Gala pushes education in reach for students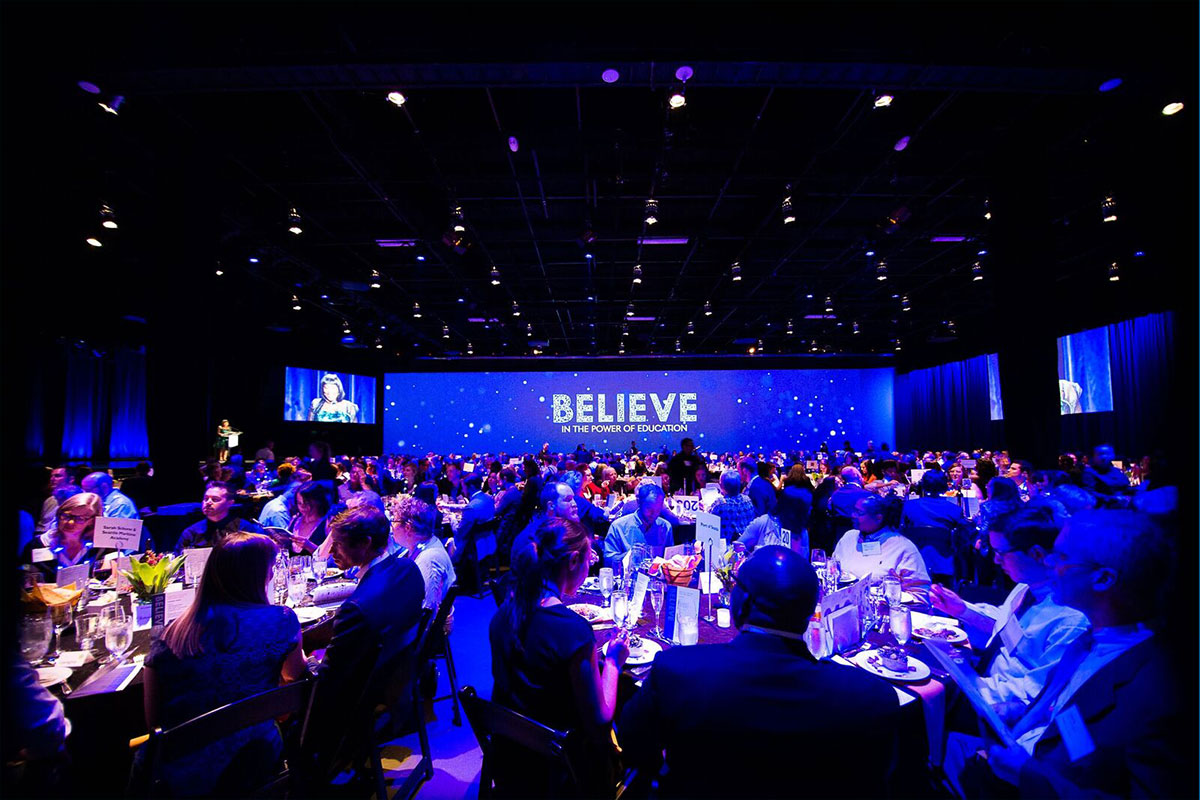 The Seattle Central Foundation held its annual Believe gala in April to raise essential funds for students and programs at the college. Thanks to the collective generosity of over 450 business and community leaders, the Foundation raised record-breaking $518,000 and counting.
The college's partners were at the event, which celebrated collaborations that help the Foundation respond to the unique needs of both students and the community. Students Emilio Chavez and Tammara Stephens shared their stories and the impact that Foundation support has had on their ability to forge more stable futures.
Seattle Central President Sheila Edwards Lange, Ph.D., spoke about the college's role in connecting local residents to opportunities, and the important role of those partnerships in lifting up all in the community.
"As a city, and as an institution, we need to make sure that as we grow, we aren't shutting out underrepresented and marginalized communities," she said. "We can't do this work alone. It takes a city willing to invest in students to ensure that everyone has a chance at a prosperous future, and it takes our corporate and business community to provide opportunities for our students and graduates."
Some of the funds raised will support scholarship programs like the Foundation's Central Commitment that aims to support all students with financial need from start to finish. Part of this program includes the Commitment Scholarship (formerly Seattle Central's Seattle Promise Program), which covers the full cost of tuition for any full-time student with at least a 3.0 GPA who demonstrates financial needs.
You can still join the celebration! View pictures and a recap on the Believe page, or give a donation to keep life-changing education within reach.