Korean Food Contest reaches out to community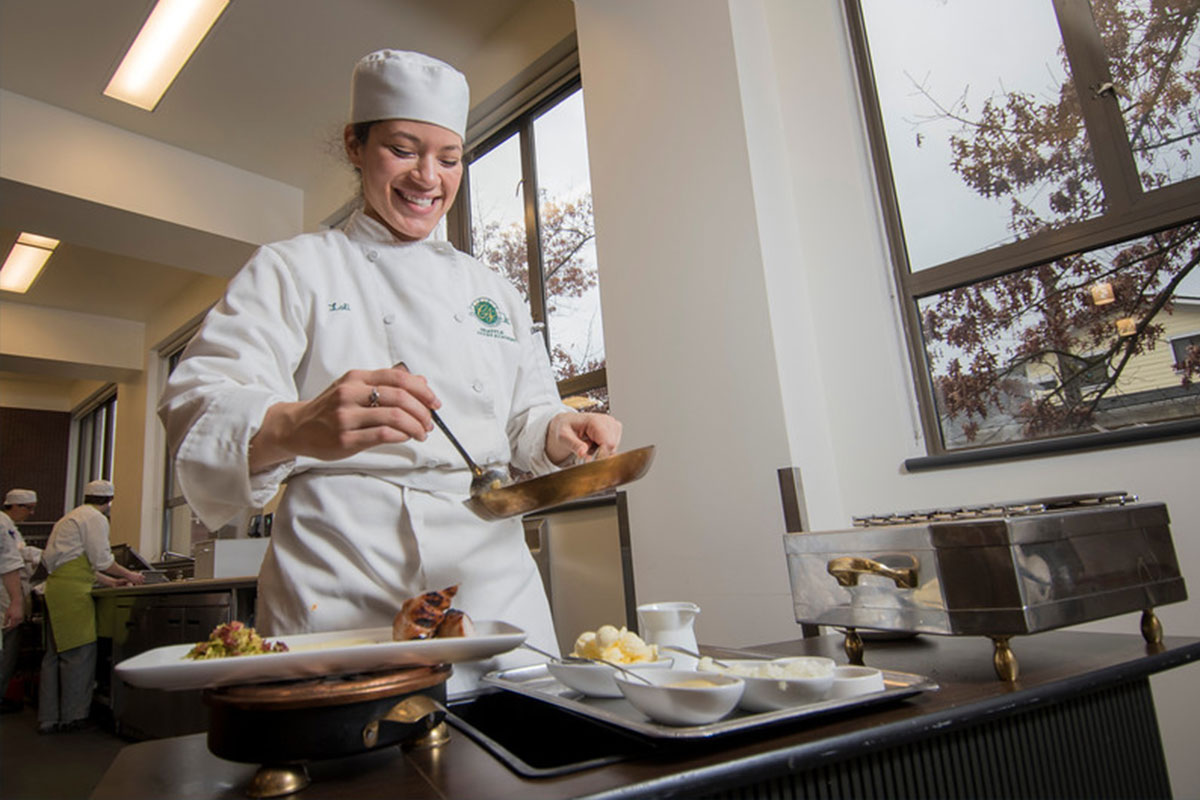 For the second year in a row, Seattle Culinary Academy teamed up with the Consulate General of the Republic of Korea in Seattle to host the 2018 Hansik (Korean Food) Contest on Friday, Aug. 3 to promote and introduce Korean food to locals.
New this year, community members were invited to sign up and compete. Seven teams, four from Seattle Culinary Academy, will compete to recreate this year's theme of bibimbap (rice mixed with vegetables and beef), a Korean food item that is typically found at street vendors or food trucks. Each team will work to create samples of their dish for the judges and taste testers, and then create a presentation explaining the cuisine, their passion for Korean food and more. The top three teams will win a cash prize, with first place being a $1,000 prize and a culinary trip to Korea.
The community is welcome to attend the food contest and enjoy dishes created by each team beginning at noon.
EVENT DETAILS
WHAT: 2018 Hansik (Korean Food) Contest
WHEN: Friday, Aug. 3, 2018, noon
WHERE: Seattle Central College One World Dining Room (BE2116), 1701 Broadway Seattle, WA 98122
WHO: This event is open to the public beginning at noon.