Seattle Central encourages students to register to vote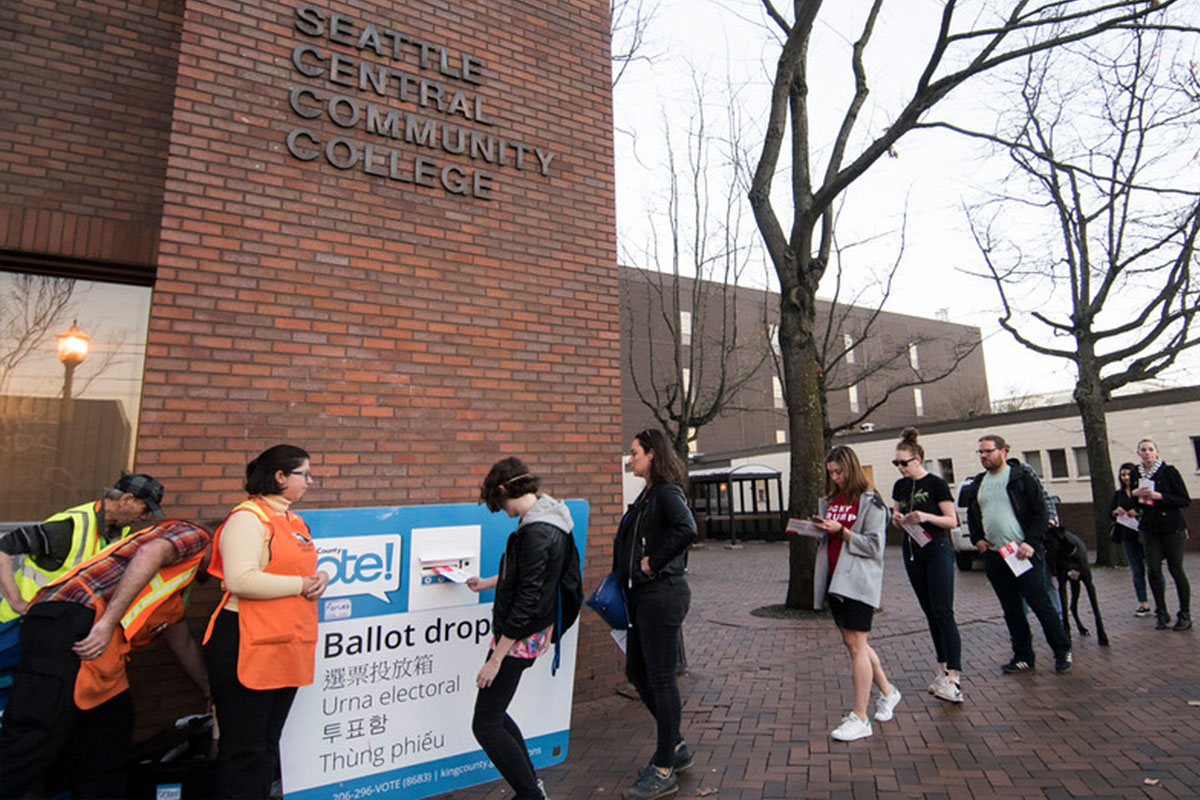 Seattle Central is participating in Governor Inslee's Student Voter Registration Challenge in partnership with Secretary of State Kim Wyman. The goal is to increase the number of students registered to vote before the Nov. 6 General Election.
During this year's Welcome Week, student leaders will canvas the halls with tablets encourage students to register on the spot. Associated Student Council's Executive of Administration Omar Osman finds it very important for young generations to be involved in voting.
"Voting is the best way to fight misrepresentations," Osman said. "I always tell my community that our voice matters, we matter, we have power and the power is to participate and contribute our voice to the local elections by voting."
Dean of Libraries, E-Learning and Employee Development Lynn Kanne is excited about the opportunity to get more students and staff involved and make sure everyone in the community knows how to register and vote. "I hope this is the beginning of an ongoing conversation on campus about civic engagement and education," Kanne added.
Seattle Central students can register to vote here.