Maritime introduces industry to Alaskan high school students through non-profit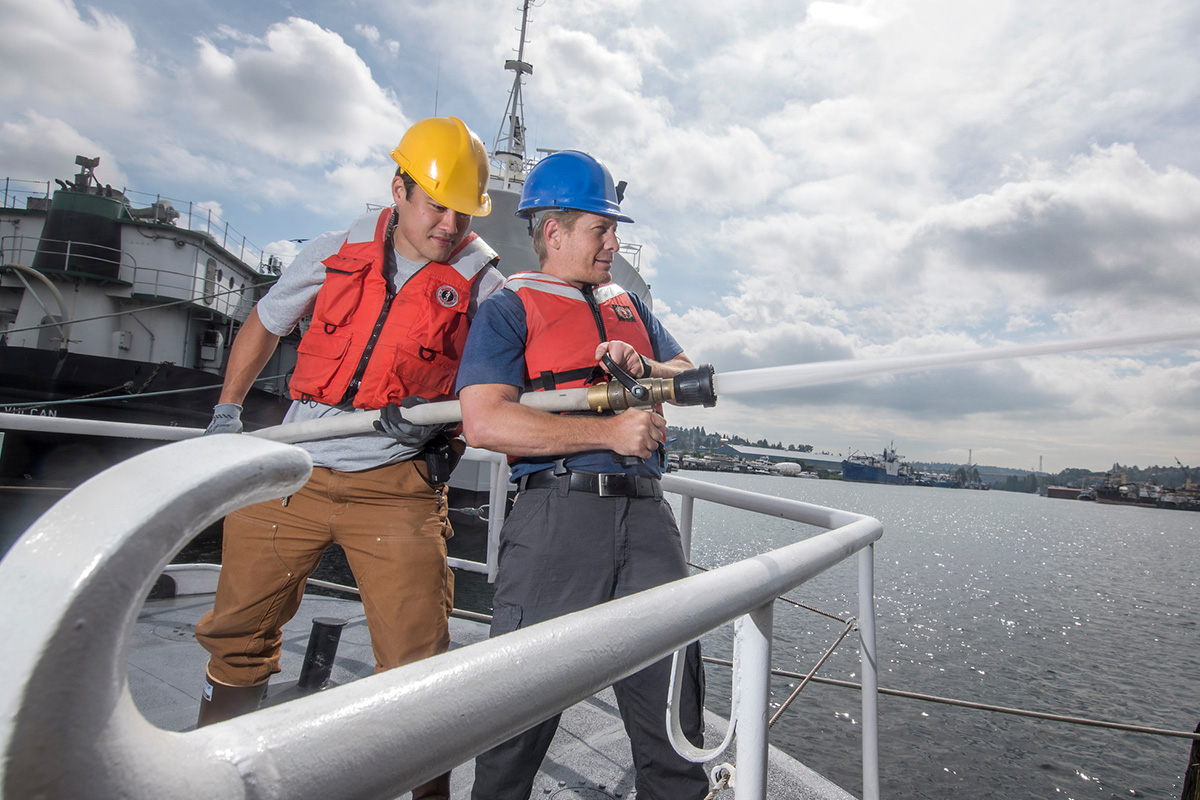 Last month, Seattle Maritime Academy hosted high school students and adults from Coastal Villages Region Fund (CVRF), an Alaskan non-profit, through their program, Ciuneq, to learn about careers in the maritime industry.
Ciuneq was designed to increase students' knowledge about careers in the maritime industry. For two weeks, students engaged in Maritime's Experience Maritime Project, a Washington Sea Grant-Funded initiative. Students experienced all things maritime including pathways to the deck, engineering, manufacturing and repair of vessels, as well as marine science.
This experience has proven to be an informative, fun and creative way to introduce the career side of maritime to the students who have a general knowledge base with fishing.
"Many students last year that went through the Ciuneq program said working in the maritime industry is interesting and enjoyable and can see a viable career in the industry," Seattle Maritime Academy Director Sarah Scherer said.
CVRF has grown to be the largest seafood owner and operator in Alaska. Their mission is to provide the means for development of Western Alaska communities by creating opportunities for those who want to fish and work.