Plan your commute without the Alaskan Way Viaduct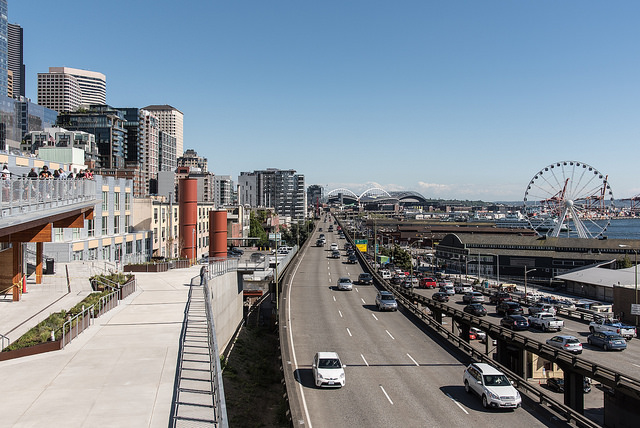 The rickety, hated and beloved Alaskan Way Viaduct will close for good this Friday, Jan. 11, after 10 p.m., forcing 90,000 vehicles and 30,000 bus riders to find other ways through and around downtown Seattle.
The three weeks between the closure and the opening of the new replacement tunnel will mean more congestion, more crowded buses and trains, and longer travel times anywhere in the Seattle metro area, especially during rush hour.
If you commute by car, bus, or rail to the Seattle Central College campus or satellite locations, now it's the time to start planning your routes and your schedule to be sure that you can get here on time. Be sure to speak with your teacher or instructor to learn more about attendance expectations, accommodations, or other changes to your class routines.
If you haven't done it, please sign up for the Seattle Colleges Alert system to be notified of any campus closures.
Information about the closure
Washington State Department of Transportation
City of Seattle project information
Real-time traffic conditions
Travel times around Seattle
WSDOT travel times
Transit resources
Orca Card
Puget Sound Trip Planner (desktop)
Puget Sound Trip Planner (mobile app)
Park & Ride locations and information
OneBusAway mobile app
Ferries and Water Taxi
King County Water Taxi
WSDOT Ferries
Bicycling resources
SDOT's Seattle Bike Map
Cascade Bicycle Club