Seattle Central College launches effort to help students succeed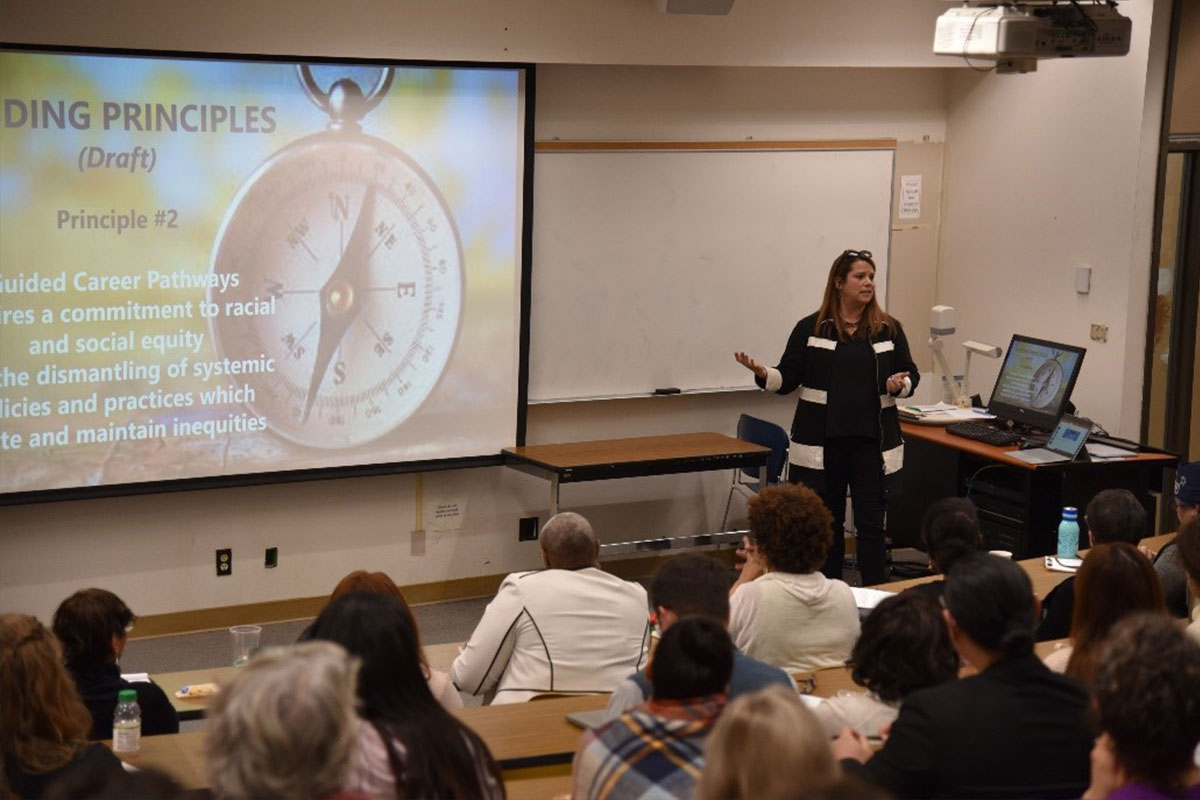 Seattle Central College has officially launched the Seattle Pathways initiative, an effort make it easier, faster, and more efficient for students to pick and complete a degree or program and pursue rewarding careers.
The Seattle Pathways is based on the Guided Pathways, a national educational approach championed by the American Association of Community Colleges and by the Washington State Board of Community and Technical Colleges. The approach outlines changes in curriculum, support, monitoring and student services that better support students to be successful.
The Jan. 17 launch of the program featured a presentation from Kristi Wellington-Baker, the director of the Student Success Center at the Washington State Board of Community and Technical Colleges, where she leads the state board's effort to support Guided Pathways.
Wellington-Baker stressed that the reason why many colleges are adopting the Guided Pathways approach is that too many of our students do not complete programs or graduate within three years. The problem is especially pronounced for students of color, making it a vital issue of racial and social equity. She emphasized that Guided Pathways is not about adopting another initiative, it is about systems change towards equity and increased support for students.
The Guided Pathways relies on four major pillars:
Clarifying the college or career path of students
Helping students enter the path
Helping students to stay on the path
Ensuring that students are learning
The good news is that Seattle Central had already adopted some changes in curriculum and support services designed to improve the experience of students. Some of these changes include the adoption of mandatory orientation for students, the recent reorganization of the college's counseling services, and the creation of a Math Pathway for students that outlines the courses and the sequence they'll need for their programs of study.
The Seattle Pathways initiative will involve faculty and staff at every level, to ensure that changes are effective and systemic.
Stay connected in this blog for future updates, as Seattle Colleges embarks in this effort to improve the college experience.