Seattle Central remembers and reflects on impact of Japanese American internment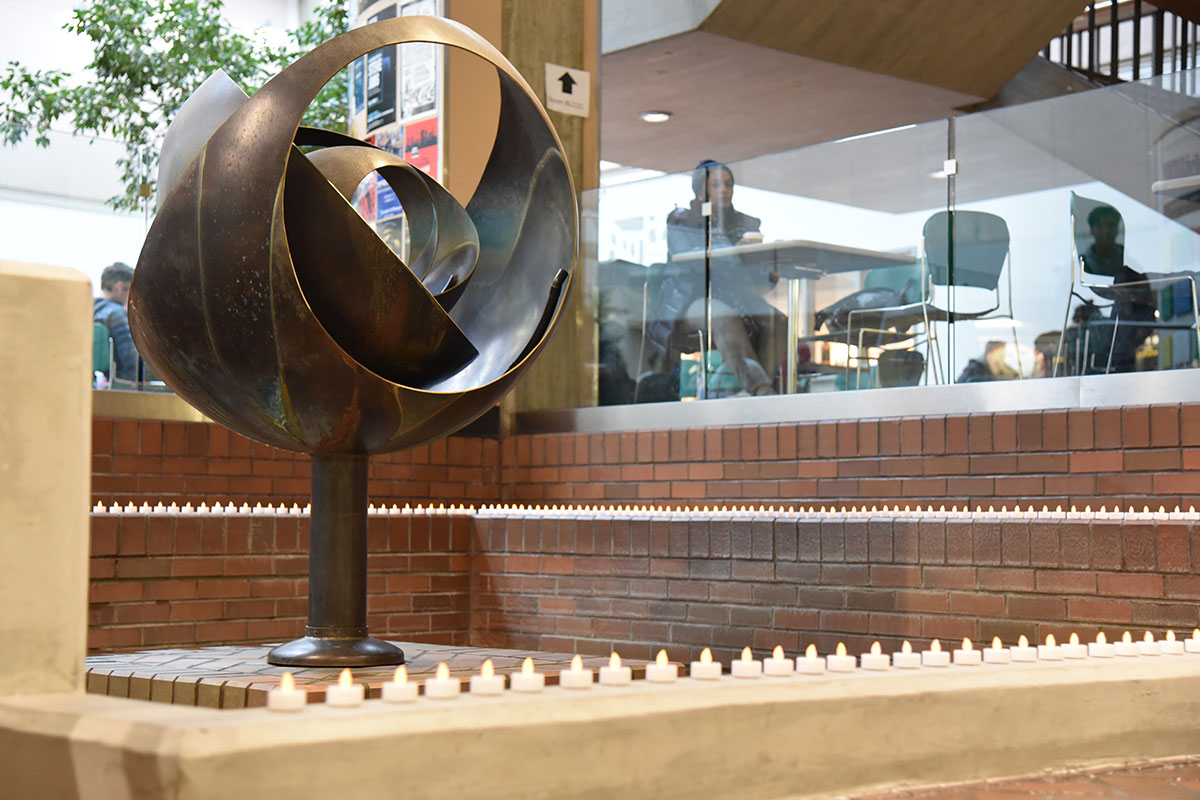 In the spring of 1942, nearly a third of the student body at Broadway High School (the future site of Seattle Central College) failed to show up for class. Instead, these young Japanese-Americans were removed to internment camps across the West, never to return to school.
Through a series of events, Seattle Central College remembered its connection to the 77th anniversary of Executive Order 9066 that resulted in the internment of over 110,000 Japanese-Americans during World War II. The featured event was the candlelight remembrance at the campus's historic Tsutakawa Fountain. Students, faculty and staff read the names of over 150 students of Japanese descent who were forced to leave Broadway High School.
Seattle Central's connection to Japanese internment extends well beyond the impact it had on Broadway High School students. Broadway Performance Hall, the former site of the high school, was one of 10 sites nationwide where reparations testimonials were held in the 1980's.