Students selected for 2019 All-Washington Academic Team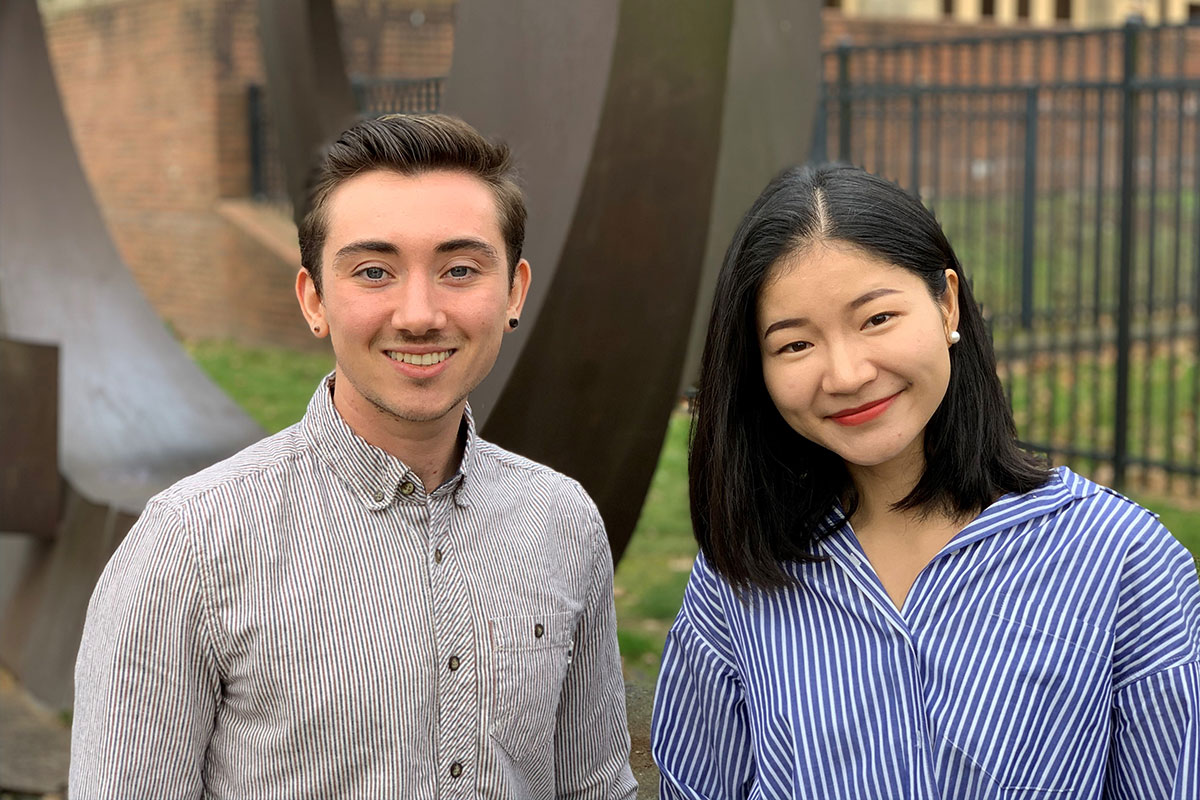 Phi Theta Kappa (PTK) students Devon Hall and Snow Zhou have been named as Seattle Central's 2019 All-Washington Academic Team. They will be honored at the awards ceremony at South Puget Sound Community College on Thursday, Mar. 21.
The All-Washington Academic Team started over 20 years ago to honor academic high-achievers from community and technical colleges who have made positive contributions to their communities. PTK is an international honor society that recognizes scholarship among two-year college students who are working to complete associate degrees.
Hall is a business student from Seattle who found a passion for economics and finance while living in New York for a short period. He serves as president for PTK, where he leads chapter meetings, finds new volunteer opportunities and maintains the chapter's five star status. Outside of PTK, Hall landscapes during the spring and summer months and is a year-round avid cyclist. He plans to transfer to either Columbia, the University of Washington or Seattle University to study accounting or finance. After college, Hall hopes to become a fiduciary or a financial planner.
Zhou, originally from China, is a business student who is passionate about fashion, culture and the environment. As vice president for PTK, she chairs "Honors in Action," an academic research-based subcommittee in PTK that presents or hosts workshops based off their research findings. Zhou is a certified yoga instructor and volunteers at Mary's Place in her free time. She intends to transfer to the University of Washington to study marketing. In the future, Zhou wants to do marketing in the fashion industry.
The All-Washington Academic Team event is sponsored by PTK International, the presidents and trustees of Washington's two-year colleges, the State Board for Community and Technical Colleges and KeyBank, which awards $250 scholarships to each member of the team.