Year Up program opens the door to IT careers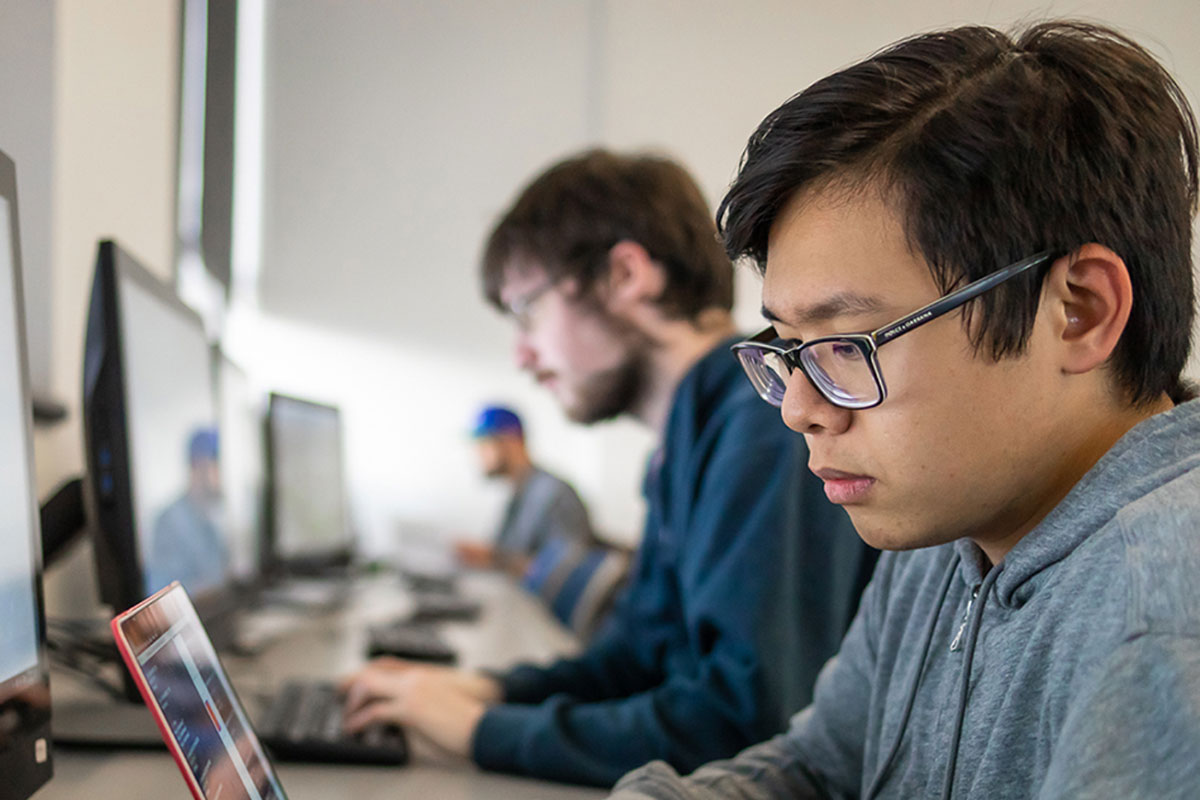 By his own account, Ernest Allen was not a good student, graduating from West Seattle High school "by the skin of my teeth," he said.
So when he got a tip from a relative about a new information technology training program that would help with tuition, pay him to go to school, and help him land an internship afterwards, he had to take it seriously.
A year later, Ernest was a graduate of the program, working as a paid intern at Fred Hutchison Cancer Research Center, installing software, troubleshooting PCs and working on networks. That internship became a full time job afterwards.
'It was unexpected. I had no idea it would unfold like this," he said. "I want to see how many more avenues I can climb within IT."
The program that helped guide Ernest into a new path is called Year Up. It is run by a national nonprofit enterprise that provides young adults the skills, experience, and support to pursue professional careers and higher education.
Starting this spring, the Year Up program will expand to a larger set of students, thanks to a partnership with Seattle Central College. The 23-week supported program will train up to 80 students per cohort to pursue careers in the field of software development and testing or IT support.
Students accepted into the program receive tuition support as well as a 26-week-long internship with some of the industry's leading employers such as Amazon, Microsoft, Google, Boeing, Alaska Airlines and more. No student loans are required. Students also earn a stipend, both while they train and during their internship.
The training covers professional skills such as how to interview for jobs, business etiquette and dress, and how to build and nurture support networks.
Students who complete the new program will receive support and guidance in career placement and a pathway to earn a transferable associate degree or bachelor's degree at Seattle Colleges.
Across the country, more than 90 percent of students who complete the Year Up program find work or enroll in advanced classes within four months of completion.
In the case of Ernest, the program that led to an internship that led to a job has brought him back to school. He is currently working part time while completing his network security certification. He is planning to enroll in Seattle Central College's bachelor of applied science degree in IT in networking.
"Before, I had no idea what to do after high school. Now I'm five years into an IT career," Ernest said. "I never knew I could turn IT into opportunity."
For more information or to apply visit https://it.seattlecentral.edu/programs/programming-and-it-support
The program begins on March 26, with classes starting on April 1.
###