Power of education makes impact on community at annual gala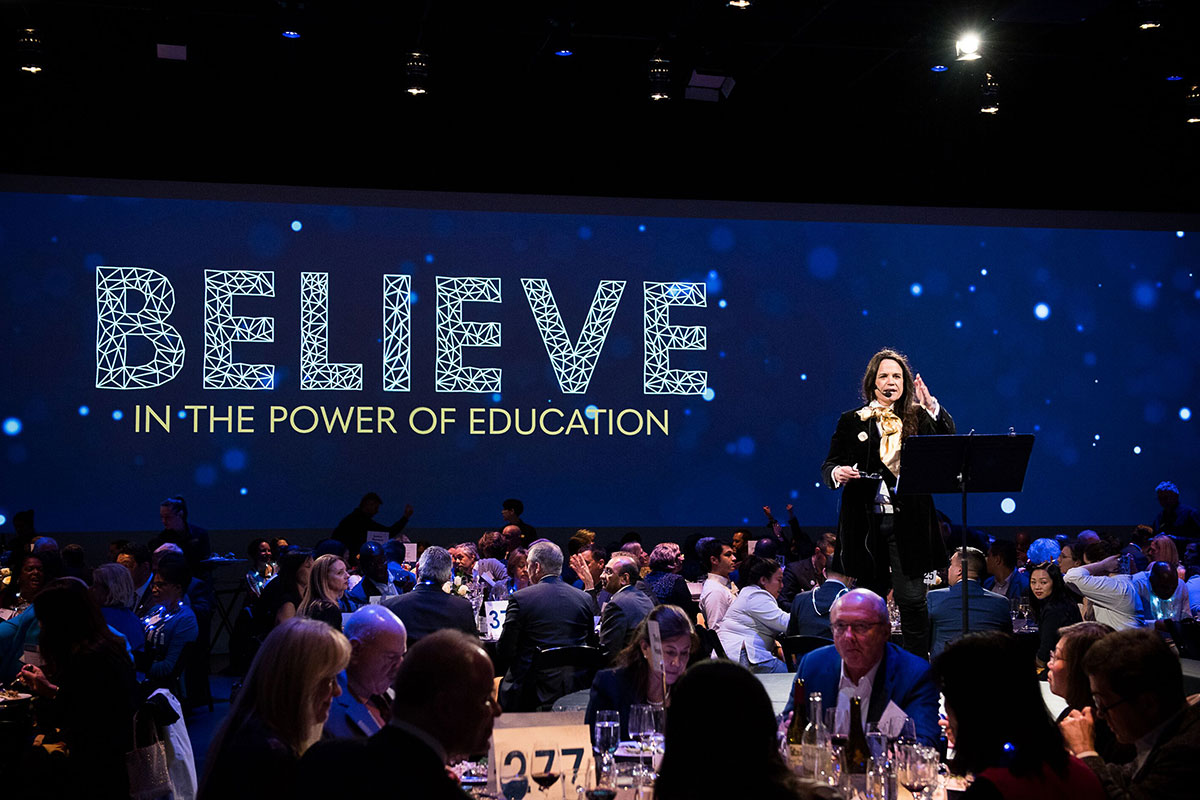 Last week, over 450 community leaders and education advocates filled Fremont Studios for the college's annual Believe Gala, raising more than $470,000 and counting to support Seattle Central students.
A number of key community stakeholders attended, including Seattle College's newest Vice Chancellor of Advancement Kerry Howell and Seattle Colleges Foundation Board Chair Rick Davis. City of Seattle Mayor Jenny Durkan joined the festivities and provided remarks on the work the college is doing for the city.
"We know that education is the great equalizer," Durkan said. "If we want Seattle to be the city of the future, it has to have great equity, prosperity has to be shared, and opportunity has to be real."
Seattle Central students Christy Thom and MariaJose Saavedra and alumnus Oloth Insyxiengmay shared how they conquered adversity to reach better futures for themselves, and how scholarships helped them achieve their goals.
Seattle Central President Sheila Edwards Lange, Ph.D., addressed the importance of partnerships and coming together as a community to advocate for our students' future.
"Education fuels innovation, growth and progress, but only when it is truly accessible to all, not just the wealthiest or those who come from the highest achieving schools," she said. "We were founded as Seattle's first community college to make higher education possible for our whole community. To advocate for those who are farthest away from educational justice, to create a more equitable and effective system, and to solve our community's challenges to everyone's benefit."
All funds raised will support Central Commitment scholarships that aim to support all students with financial need from start to finish. The scholarship covers the full cost of tuition for any full-time student with at least a 3.0 GPA who demonstrates financial need.
You can still join the celebration! View pictures from the event or make a donation to keep life-changing education within reach.