Seattle Central welcomes back alumni for year-end celebrations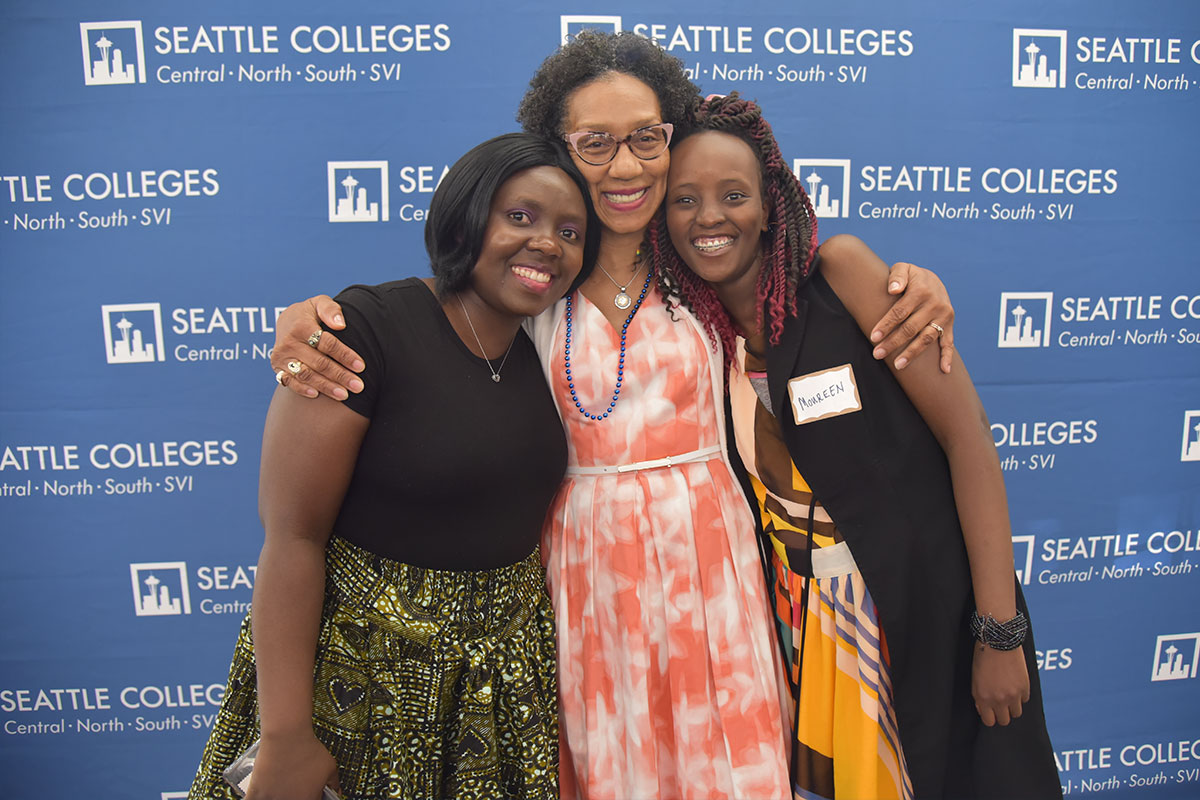 Seattle Central welcomed back nearly 60 alumni and 2019 graduates for the college's inaugural Alumni and Community Celebration last week. Hosted by Seattle Central's Office and Strategic Partnerships in collaboration with the college's newly formed Alumni Board, alums were able to reconnect with each other and reminisce about their time at Seattle Central.
Attendees heard from two alumni, Manuel Venegas and Maliaka White, and recent graduate Camila Christensen, who was also Seattle Central's commencement speaker at the 2019 Seattle Colleges Commencement Ceremony. They shared how Seattle Central influenced their lives and helped them on the path toward a promising future. The Class of 2019 were also recognized and celebrated for their academic achievements. Afterward, attendees were encouraged to visit Apparel Design and Graphic Design's year-end showcases.
Are you an alum looking to reconnect with Seattle Central? Reach out to Emily Thurston.