Graduates celebrate achievements at commencement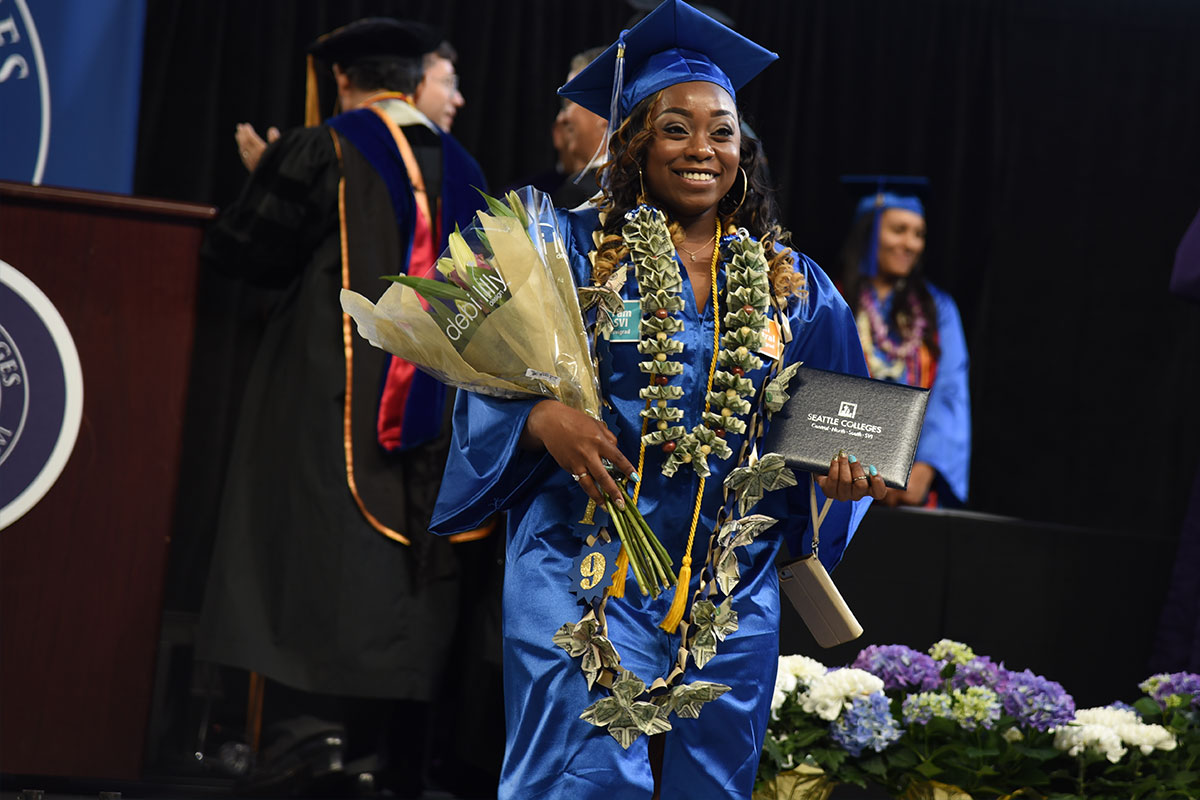 Nearly 1,000 graduates from Seattle Central, North Seattle and South Seattle packed T-Mobile Park last week to celebrate reaching major milestones in their lives at the third annual Seattle Colleges Commencement Ceremony.
Camila Christensen, Associated Student Council's executive of issues and concerns was Seattle Central's student speaker this year. She earned an associate's degree and plans to transfer to the University of Washington to pursue a bachelor's degree in computer science. While at Seattle Central, she also served as vice president of Women in Science and Engineering club. Christensen moved to the U.S. five years ago to pursue a better life.
"When I first came to Seattle Central, like many other students, I was driven to excel, to be the best in academics and in all the other activities I was involved in, always wanting to fulfill my sense of intellectual curiosity," Christensen said. "Seattle Central brought out our independence, the desire to be the best we could be and it pushed our boundaries. As we leave college, those qualities will serve us well into the future."
Several Seattle Central students were recognized at the ceremony for their achievements, including All-Washington Academic Team award recipients Devon Hall and Hongyuan Zhou, Transforming Lives Award nominee Oloth Insyxiengmay and League of Innovation Literary Contest winners.